We officially kicked off a monthly friendly competition recently, where you, the BN community, nominate your favorite small-scale business and the highest nominated business gets a FREE post on the BellaNaija website and BellaNaija social media pages (Instagram, Twitter & Facebook).
The winning business becomes our #BNShareYourHustle feature of the month.
For this month, after a thorough check, the winner was Omo Elewa – @_omo_elewa
**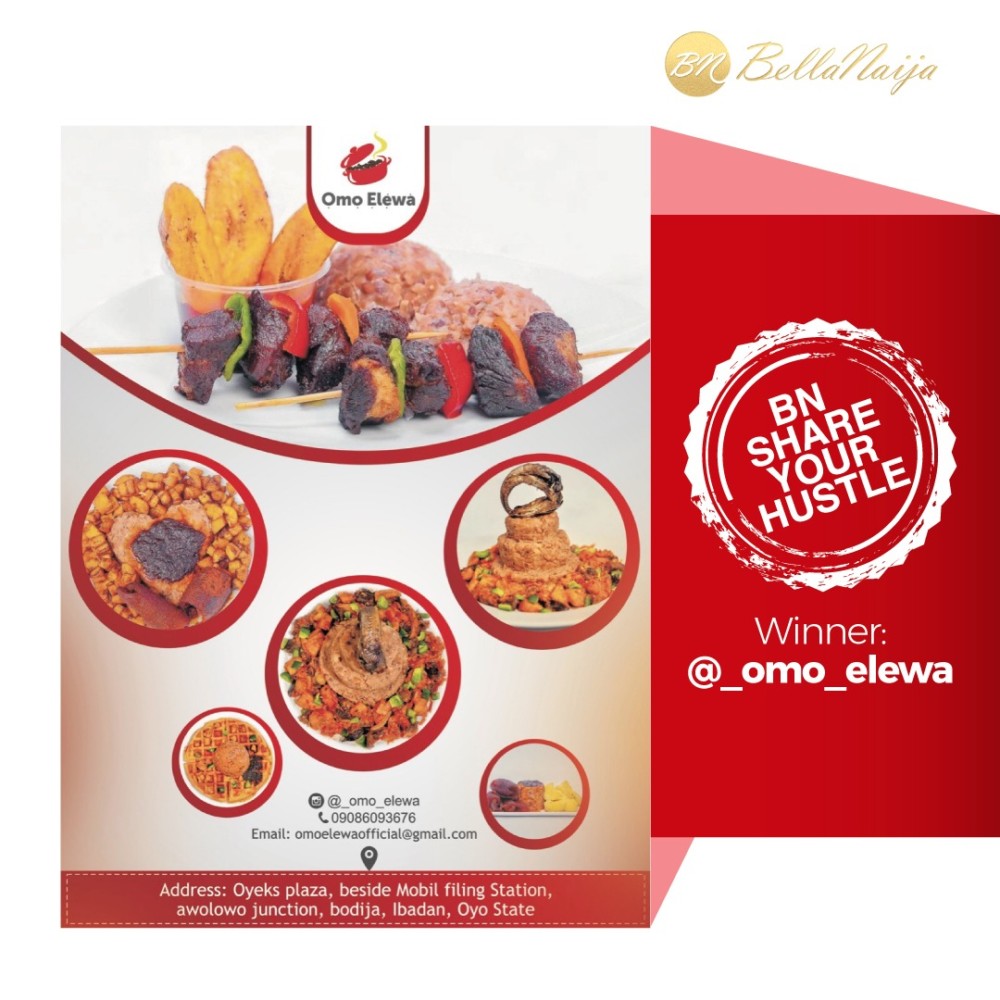 We are the sum total of what we eat.
Every meal you consume leaves a memory behind on your taste bud, your health, pocket and even the work and business you do.
If you're one of those who has to hit the streets every day, whether to hustle to pay the bills, for early morning school runs, attend lectures, meet an important client, close a deal or to render a value-laden service to your customers – then you must have experienced the rigour of finding a restaurant spot that is not only as streetwise as your hustle but also meets your requirements for healthy, steamy tasty dishes and value for money.
This is why Omo Elewa has emerged as the definitive street food restaurant to deliver cutting-edge culinary services that enrich your memories of the street.
They specialize in making and serving Ewa Agoyin, a dish popular among the people of Cotonou, Benin Republic. Ewa Agoyin is made of mashed beans and served with a specially brewed sauce. This is a rich source of protein and you can be assured that your body is receiving the right nourishment it needs.
Many of their customers defy the morning rush to be the first to grab a meal of Agoyin to kickstart their day on an exciting note. Others, however, prefer to have their favorite meal of agoyin and bread/ponmo/smoked fish/potatoes/plantains delivered to them at their offices, schools, parks, and homes.
You can also contact them to cater for your special events, birthday parties, wedding ceremonies, meetups and office hangouts.
For your orders and inquiries, you can contact them on :
Address: Oyeks plaza, beside Mobil Filing Station, Awolowo junction, Bodija, Ibadan.
Instagram: @_omo_elewa
WhatsApp or Call: 09086093676
Email: [email protected]