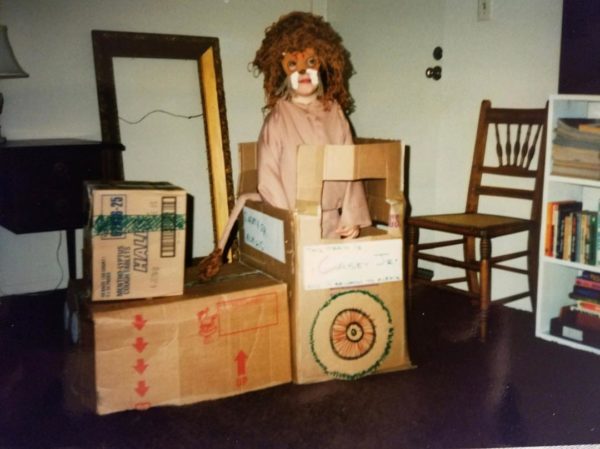 Serena Williams' husband Alexis Ohanian is all about reminiscing this Thursday.
The tech entrepreneur shared a photo of himself from childhood on his Instagram, dressed in a costume and standing in a homemade train.
Alexis shared how his parents would collect cardboard boxes from liquor stores to build toys and costumes for him.
He watches his daughter now, he said, and wishes he could go collect some cardboard boxes and make a spaceship with her. He wrote:
My family saved money by making a lot of my toys, costumes, out of cardboard we'd collect from liqouor stores, groceries, etc. Here I am proudly showing off my lion costume inside of Casey Junior (the train from Dumbo?) we made together. I was already flexing my design skills with that marker detail on the rims.

For my entire life I had an image of what that homemade train looked like and tbh it was way nicer than this 🤣 even my dad was like "…damn." As a kid I only knew what I knew–I had a dad who took the time, creativity, and some free cardboard to make it work. And I had a badass train. 🦁🚂 I was really lucky.

Now I'm looking at my baby play with boxes that are often more enthralling than the gift inside and I think about how fortunate she's gonna be and I can't help but want to take her to go collect some cardboard boxes and make a spaceship with her so she can be a lion astronaut or whatever. #TBT
Photo Credit; alexisohanian