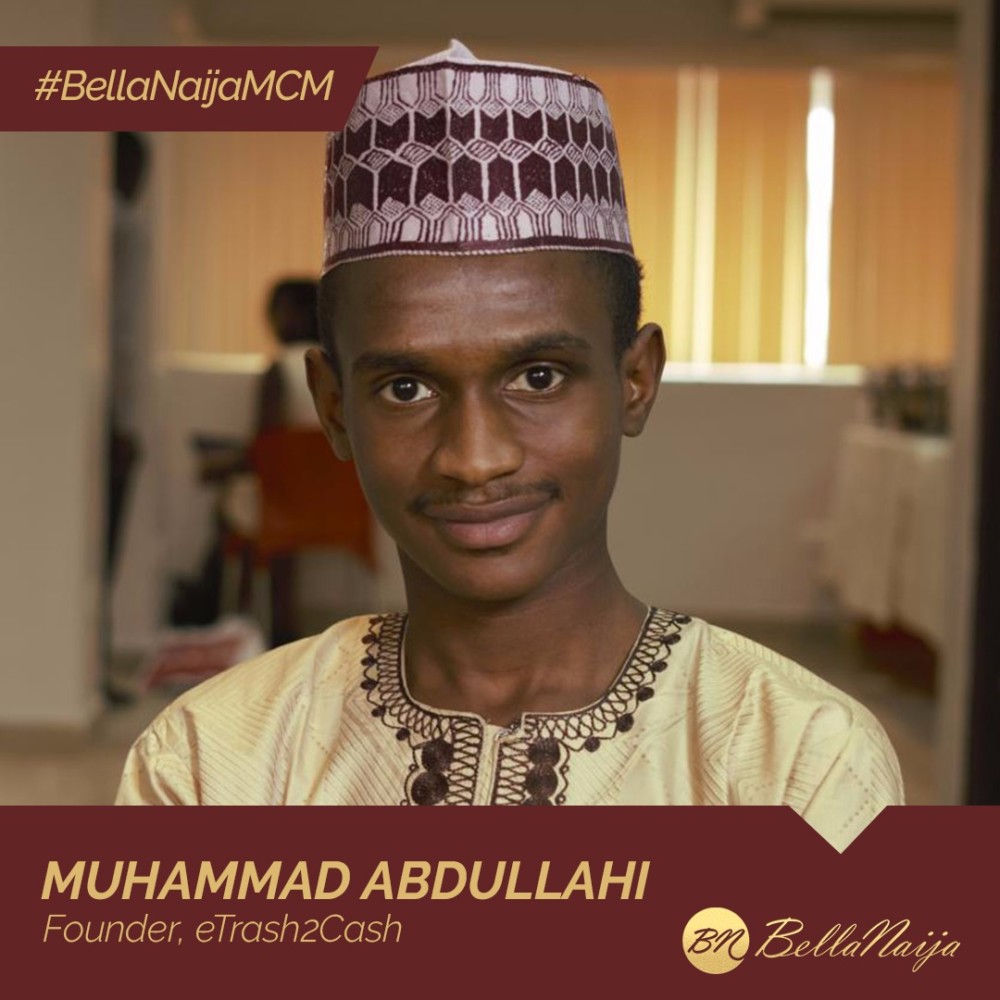 To solve its problems faster and easier, Africa must employ the use of technology, tailor-made for its unique challenges.
One of the young Nigerians doing this is Muhammad Abdullahi, our #BellaNaijaMCM this week.
Muhammad is the founder of eTrash2Cash, a social enterprise in northern Nigeria, which helps low-income Nigerians earn more, by exchanging their wastes for cash.
eTrash2Cash collects variety of wastes (plastic, paper, metals, food, glass etc) from thousands of low & middle-income earning communities and commercial hubs in Kano through scrap dealers and mobile waste managers using technology, and exchange those wastes with direct cash incentives.
Mobile wastes managers register low-income households on its web/app portal and use tricycles to collect wastes from the door steps of every household to a central site.
These wastes are then reprocessed and recycled into reusable materials, that are environmentally-friendly and sustainable.
"Food wastes converted into organic compost for use by the smallholder Nigerian farmer, paper wastes recycled into tissue papers for use by low-income community members and plastic wastes made into termite-resistant plastic lumbers for the making of benches, desks and chairs for school children," eTrash2Cash says.
In the end, eTrash2Cash's work helps to reduce pollution in various forms, reduces flooding in local communities, reduces deforestation and mitigates the effects of climate change.
To date, eTrash2Cash has collected almost 110,000kg of wastes and processed 100,000kg of same. It has paid about N6 million to households since it was founded in 2016.
The platform also encourages users to use their earned cash incentives to support girl child education in the region.
Muahmmad's business is based in Kano and we're rooting for him to expand and reach more households across northern Nigeria and beyond.