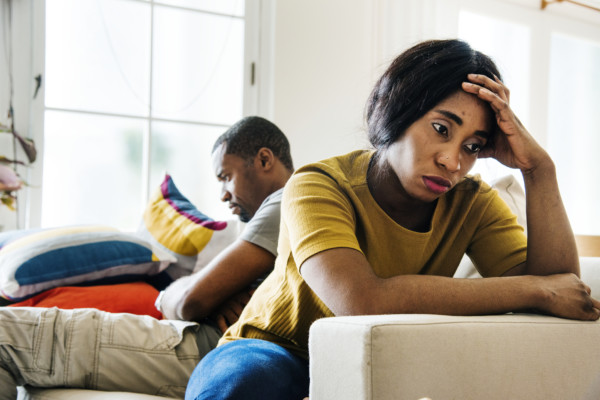 The Talk with Vanessa is a podcast hosted by Vanessa Willie, a certified Relationship and a Marriage Coach. The show features counselling on real issues being faced by people in today's society. Contemporary issues like addiction, abuse, and relationships are understandably given particular focus and listeners are encouraged to talk about their various problems to get counselling, therapy, basic help when needed and a support system to get through life's challenges.
Listen to previous episodes HERE.
**
The guest today got into this relationship with her Prince Charming, an urbane medical doctor. Not knowing much about relationships, she failed to notice the negative signs in her partner. The relationship soon blossomed into a conjugal union that has birthed two children.
Little did she know that she'd live to regret this decision.
She has faced all sorts of physical abuse in her marriage that at one time made her consider suicide. She was beaten regularly right in front of her kids (while they cried in the background). Her husband also starved on some occasions.
Particularly disturbing was when her husband incapacitated her with chemical agents and performed an abortion on her right in their bedroom because a scan had shown that she was carrying a baby girl, causing severe pain and bleeding that almost took her life.
In this chilling, heart-rending rendition, she tells the story of her survival and how she left the marriage and is trying to get her life back together.
Listen below:
Want to connect with Vanessa? Contact her on Instagram – @thetalkwithvanessa or website: thetalkwithvanessa.com
Also, if you'll still like to assist the woman who left her husband after she caught him sexually abusing their daughters, you can connect with Vanessa through the media above.
Photo Credit: Dreamstime
---
BellaNaija is a Media Partner for The Talk With Vanessa