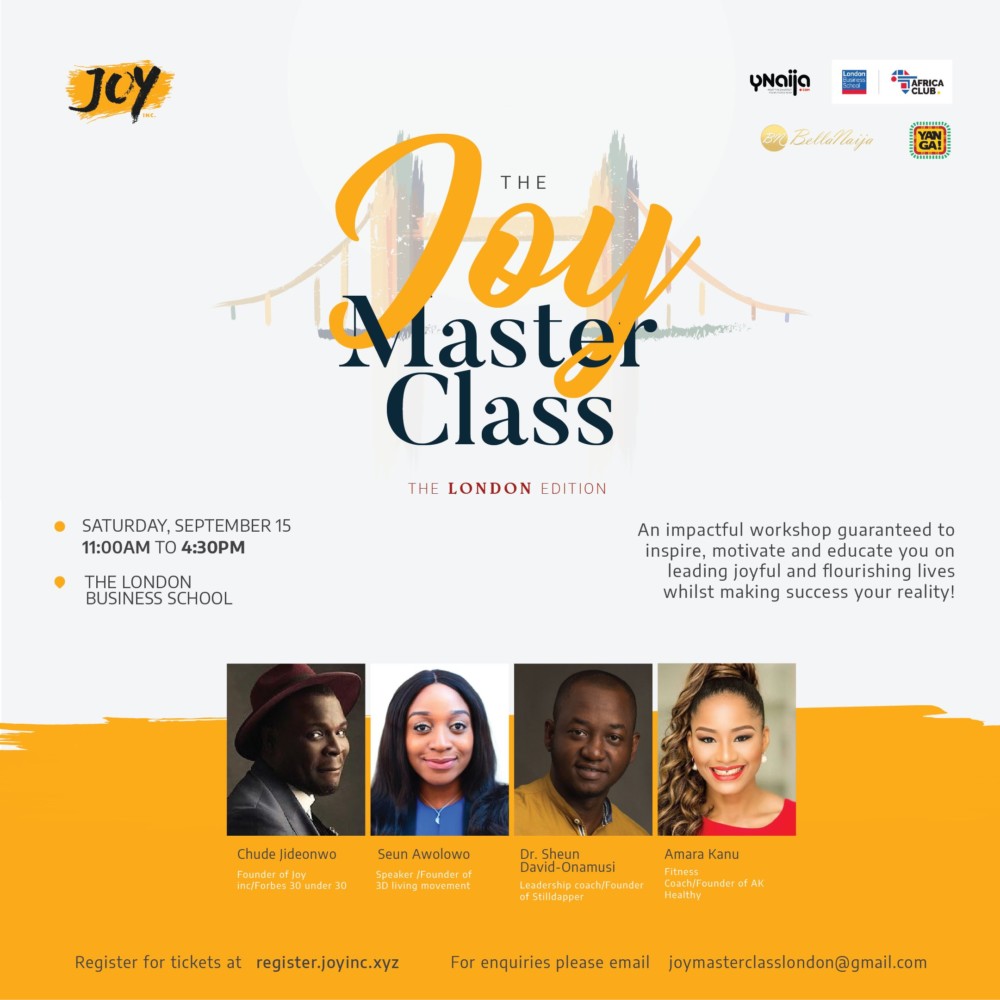 Joy. Inc., the benefit corporation focused on building happier, flourishing Africans, is set to hold the first London edition of The Joy Masterclass on Saturday, September 15th, 2018 at the London Business School.
The Joy Masterclass, which has been taught in 5 cities across 3 countries, is an intense class administered for individuals, teams, and leaders that weave the confluence of thinking and research about happiness, human flourishing and resilience – across Psychology, Economics, Divinity, and Philosophy – into practical lessons, habits, and tools that help participants transform their thinking, attitudes, and actions.
Teaching at The Joy Masterclass is Chude Jideonwo, founder of Joy, Inc. Sharing the panel at the masterclass is the London-based entrepreneur, speaker and founder of Still Dapper, Dr. Sheun David-Onamusi. Other panelists are Amara Kanu, fitness coach, health advocate, and founder of AK Healthy; and Seun Awolowo, founder of Teach a Girl Nigeria and creator of the 3-D Living Empowerment movement.
Date: Saturday, September 15th, 20,18
Venue: London Business School, London, UK
Time: 11 AM
Intending participants can register for The Joy Masterclass London by clicking here.
---