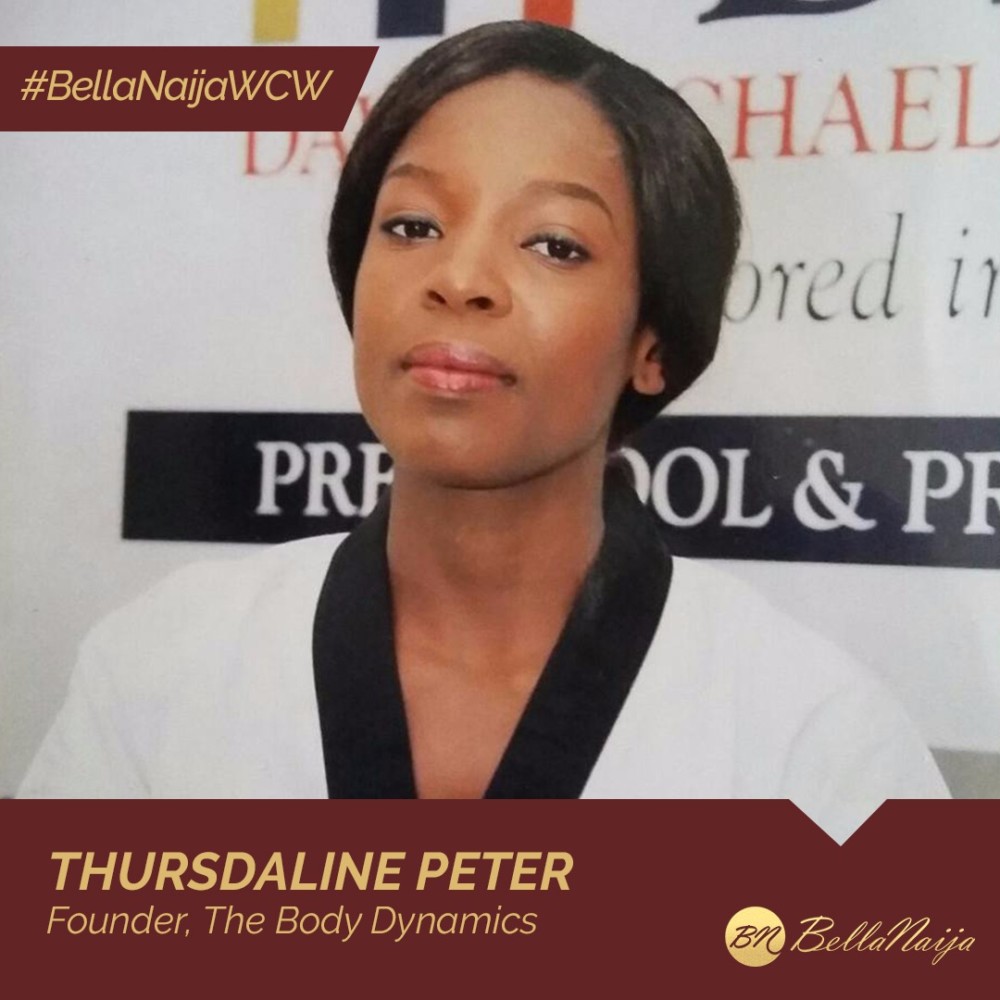 Our #BellaNaijaWCW feature this week shines the spotlight on Thursdaline Peter, a self defence advocate who is literally fighting domestic and all forms of violence and abuse against women through martial arts.
Peter, Nigeria's youngest Taekwondo referee is the founder of The Body Dynamics where she teaches Taekwondo, self defence, and works as a fitness trainer.
She was inspired to join Taekwondo to fight violence against women. She trains people on how to defend themselves in face of danger and also takes her gender equality and self-defence advocacy to secondary schools across the country.
Peter's message is very clear:
"Don't let anyone talk you into believing that you're weak, that girls and boys are different. Girls and boys have equal rights. You are strong. You have the strength."
Peter won the best international referee award at the 2017 Taekwondo World Championships, and the best Gyorugi referee award at the 2017 Chuncheon Korea Open International Championships.
We celebrate Peter for speaking out against, fighting, and teaching others to fight violence against women.