Kunle Afolayan, Mo Abudu, Olumide Oworu attend "Meet The Dreamers" Party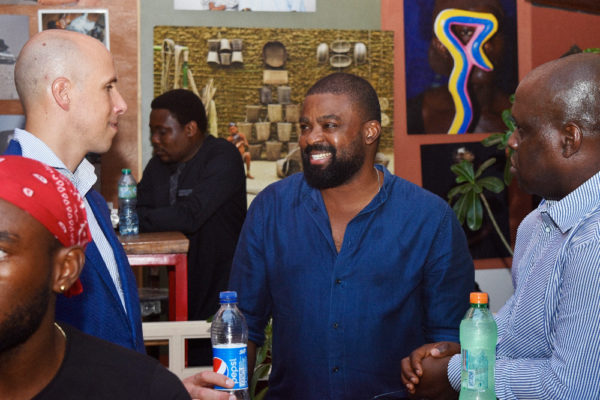 It was like being in the middle of a fantastic dream. That is how the 2018 dreamers felt on Sunday, August 26th. The first day of boot camp which was taking off with the "Meet the Dreamers" party.
Held at the African Art Foundation, the event had celebrities and moguls in attendance. The impressive list included Mo Abudu, Maje Ayida, Steve Chuks, and Olumide Oworu.
Before the party, the dreamers arrived at the African Artist's Foundation(AAF) and met Charlotte Langhorst, the creative director of AAF. The interactive session ended with the art installation in the gallery now personalized as the Dreamers Lounge.
Before the party; there were rehearsals. The dreamers were going to be unveiled to the world and they needed to show the world how talented they truly were.
Undoubtedly, the "Meet the Dreamers" party was the highlight of the day. Highly esteemed personalities from different industries turned up for the event. It was a night of opportunities as the dreamers got to meet some of their mentors and speak with them. For these young people, the night was a Cinderella experience.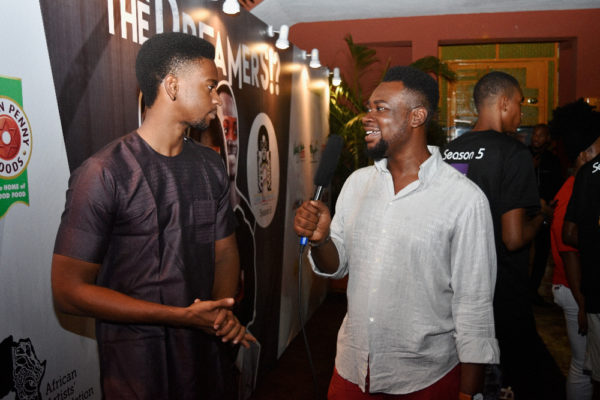 Among the guests were Top Designers, Ejiro Amos-Tafiri and Ade Bakare, Commercial Director for KLM, Remco Bohre, Managing Director of Dana Airlines, Guatam Hatiramani; to mention a few.
On the black carpet, the dreamers got a taste of lights as they were interviewed and photographed by media partners and one of the sponsors, FCMB.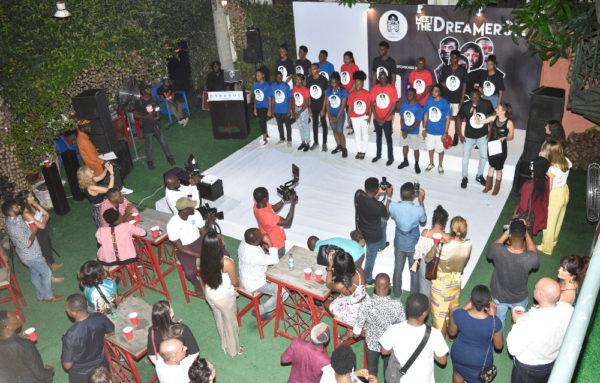 During the party, the dreamers had their moment in the spotlight as they were unveiled one after the other onstage. They spoke on how the Dare2Dream competition had impacted them and how excited they were to be chosen for boot camp.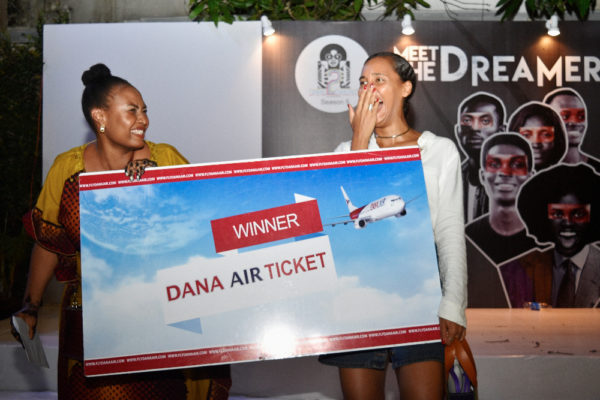 The attendees of the party also had their moment. A raffle draw was held, and two winners won business class tickets courtesy of Dana Airlines. In high spirits for the event, the dreamers went on stage to thrill the crowd to dance moves as the DJ played songs from different parts of the world, giving the night a classic rhythm.