Nigeria's Independence celebrated as today's Google Doodle
Today is Nigeria's Independence Day and Google is celebrating by changing the doodle to honor Nigeria.
The doodle features Nigeria's colors as well as the iconic Zuma rock located in Abuja.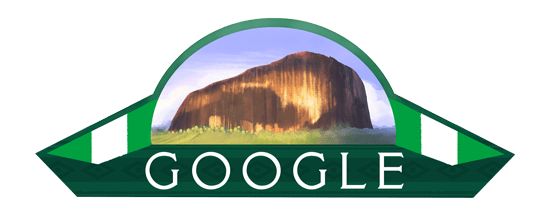 Independence Day is an official national holiday in Nigeria, celebrated on the first of October. It marks Nigeria's proclamation of independence from British rule on 1 October 1960.