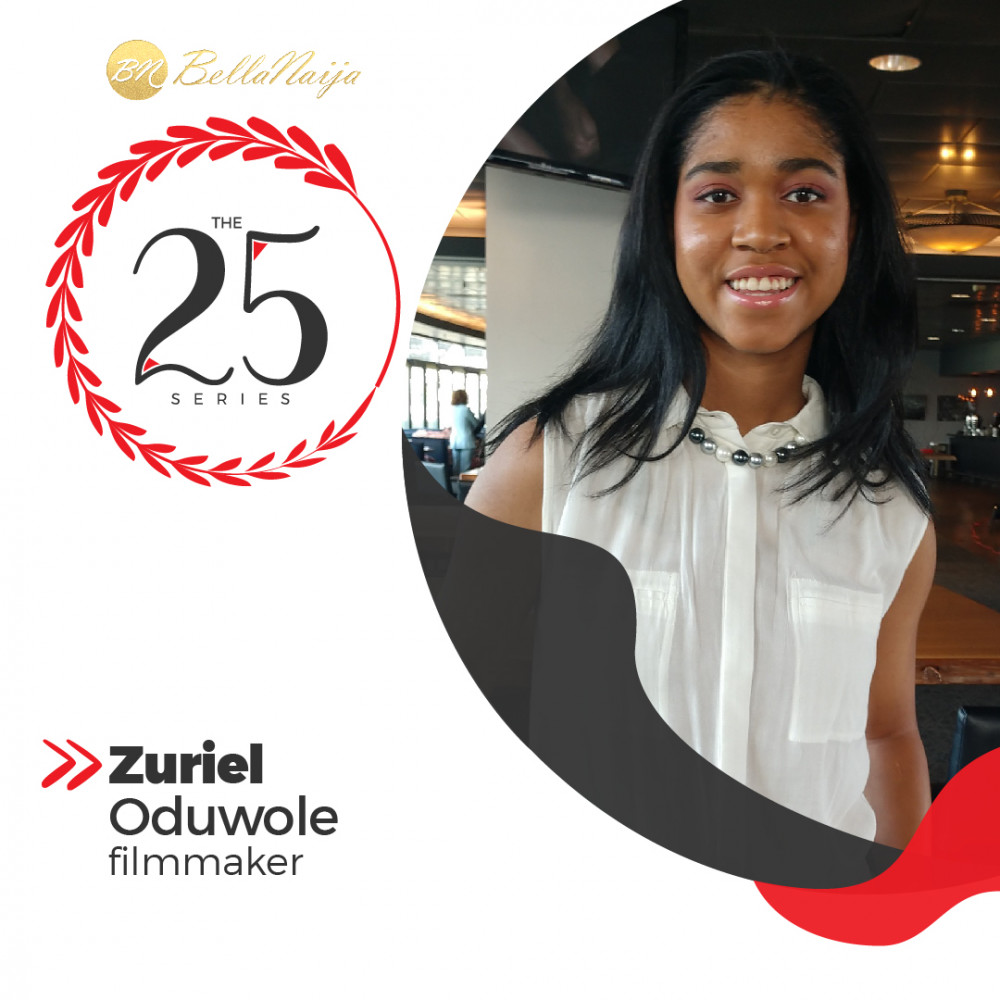 At the beginning of 2018, BellaNaija started a series – The 25 Series –  to shine the spotlight on excellent young individuals under the age of 25 (at the time we had a chat with them), who are influencing and disrupting the world of entrepreneurship, leadership, governance, pop culture, corporate world, arts, and sports.
With 25 questions (or less), this column seeks to dig into how these individuals think, work and live, particularly in an era where business and relationship models are changing rapidly.
For our October feature, we speak to Zuriel Oduwole, the 16-year old filmmaker and girl child advocate who is changing the world.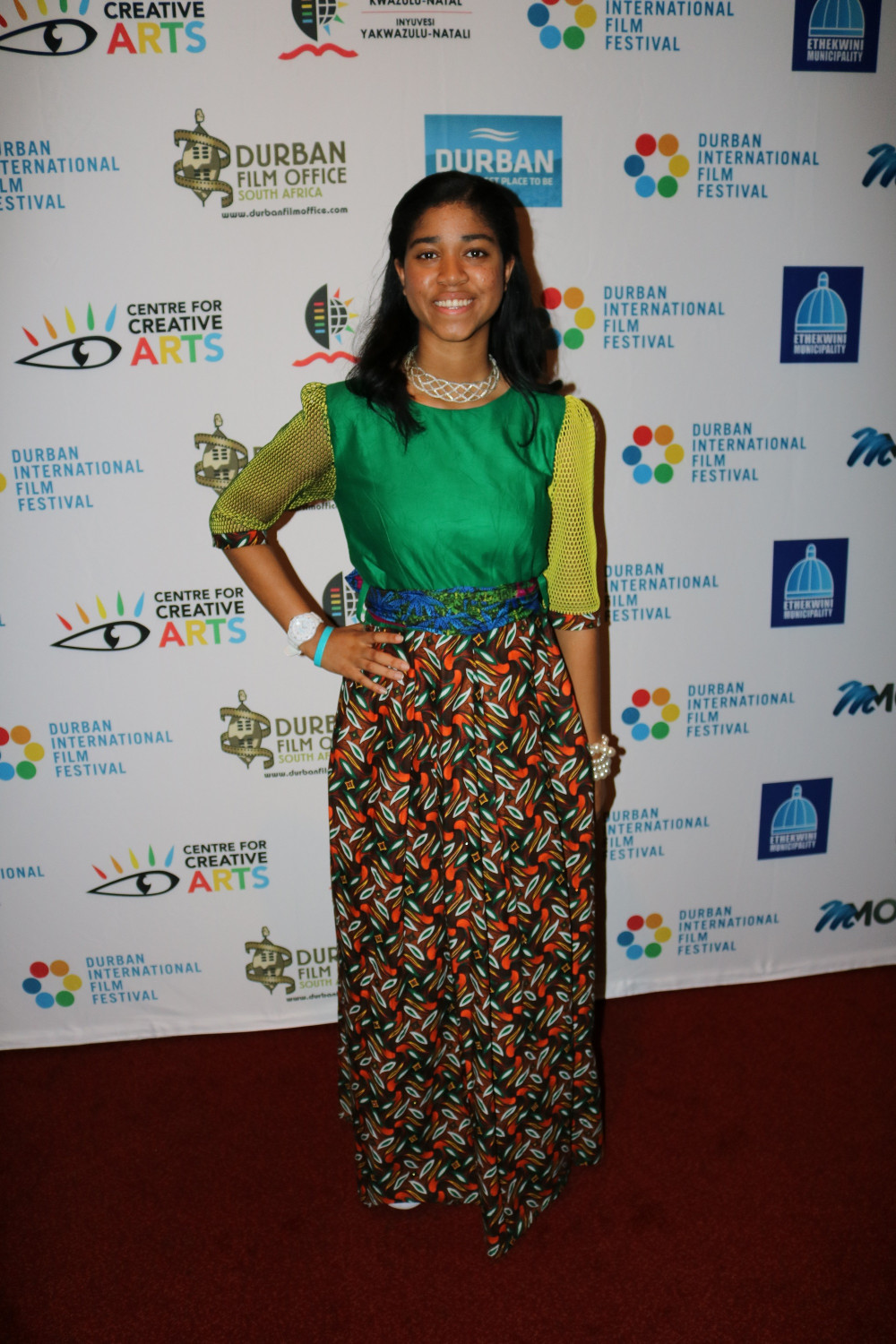 Zuriel was born in the United States to a Nigerian father and a Mauritian mother. Her journey to becoming a professional filmmaker began when she was 9 years old and had to do a project for a History Day competition in her school.
While other students focused on various historical events in the U.S., Zuriel wanted to explore her African roots and tell the story of Africans. She travelled down to Ghana, interviewed the country's former presidents Jerry Rawlings and John Kufour for her documentary titled The Ghana Revolution.
Since then, it has been success all the way for Zuriel who in 2013, released another documentary titled The 1963 OAU Formation where she interviewed the then presidents of Malawi (Joyce Banda), Tanzania (Jakaya Kikwete) and Mauritius (Rakeshwar Purryag).
This led to her feature on Forbes, making her the youngest person to be featured by the magazine, at age 10.
In March 2013, she started a project called Dream Up, Speak Up, Stand Up (DUSUSU), a campaign which for the advocacy and promotion of girl-child education in Africa.
In 2014, she was named by New York Business Insider as the Most Powerful 11 Year Old in the World in their listing of "World's Most Powerful Person at Every Age".
In 2015, she was named in ELLE Canada's "33 Women Who Changed the World" feature.
She has been honoured by the United Nations, UNESCO, the U.S. among others.
Zuriel has reached over 26,000 children and youth in 14 countries, talking about education and empowerment and has addressed conferences with hundreds of thousands of participants on climate change, including those of the UN. She has also met over 20 heads of states in her campaign to empower the girl child.
Here's our interview with Zuriel:
At 16, you've achieved what many people your age only dream of. How does that feel?
I get told that a lot, but I always like to share this with people. When I met President Ellen Johnson of Liberia 10 years ago at a global event, I was just 10. She said to me "If your dreams don't scare you, then they are not big enough'. So, I cant say I have accomplished anything yet, because I still have many dreams. My biggest dream is for the LORD Jesus Christ to use me each day. That would be really cool.
Let us in on how you got to this level of success in your life
I don't think I am successful at anything yet, because I still have a lot to learn, and I mean a lot. For example, I have sat down with 28 world leaders now, like the President of Malta, President of Kenya, President of Guyana, and from talking to each of them, I know there is so much to learn and how difficult things can be, so there is nothing like success when one is just 16, and has so much to learn. I really mean that, so much to learn.
Have you ever experienced ageism with regards to your work?
Oh yes. A lot. I can tell when I walk into someone events that people expect to see someone older, but then that gets me more excited, and ready to share even more, and show that young girls like myself, can do positive things across the world. About 2 years ago when I was still 14, I was the keynote speaker at a major convention in Maryland, here in the US. I saw the look on peoples faces, when I took the stage. So , yes, 'Ageism happens a lot. Maybe when I'm in my 20s, it would stop.
What is the most challenging thing about your work?
I would say time. There is never enough time to rest, play with my friends, make my documentaries, play with my siblings, hang out with my family, and still write speeches, speak at events, produce, do TV interviews, photo shoots, and travel. I always have to cut something out. That would be the most challenging thing, making time for everything I still like to do.
Share with us the events of your best day at work as well as your worst day.
Hmm, I don't know I have a best day. Perhaps just getting things done that I wanted to get done. Worst day would be when my soccer team looses. That's never fun. There is nothing nice about not wining a match after working so hard, but just lessons to be learner, I guess. I like to win. Who doesn't. Can you imagine how Croatia felt after they lost to France at the FIFA world cup in July. I've actually met the President Kolinda Kitarovic before, so I sent sent her a message before the game started. No one ever congratulates second, only first.
When you are on the cover of TIME or FORBES what do you want the headline to be?
She did It, with Christ By Her Side.
How does your typical day look like?
I don't have a typical day. Usually in the morning is school, after praying and spending breakfast time with my family, when we are all at home. Then I check social media a little at 12 in the afternoon and not before, so I get some school work done first. Then more school work, then some e-mails, and then I talk with my support team for an hour about some invitations I have received to events, to see if I like to go, or if it fits with what I like to do, before watching at least one international news channel before 6PM, and then its time for soccer matches – I play in a league in my city [I used to be in a Basketball league also], or I have dance at church, or it's movie time with my family, and then I spend about an hour before the day ends, with my projects, like film-making, or helping my siblings with their kids TV show. So, stuff like that.
What other career path would you consider taking sometime in the future?
Thats an easy one – a Robotics Engineer, because I love building things. I built my first non movable contraption when I was 4. My parents show me the picture all the time.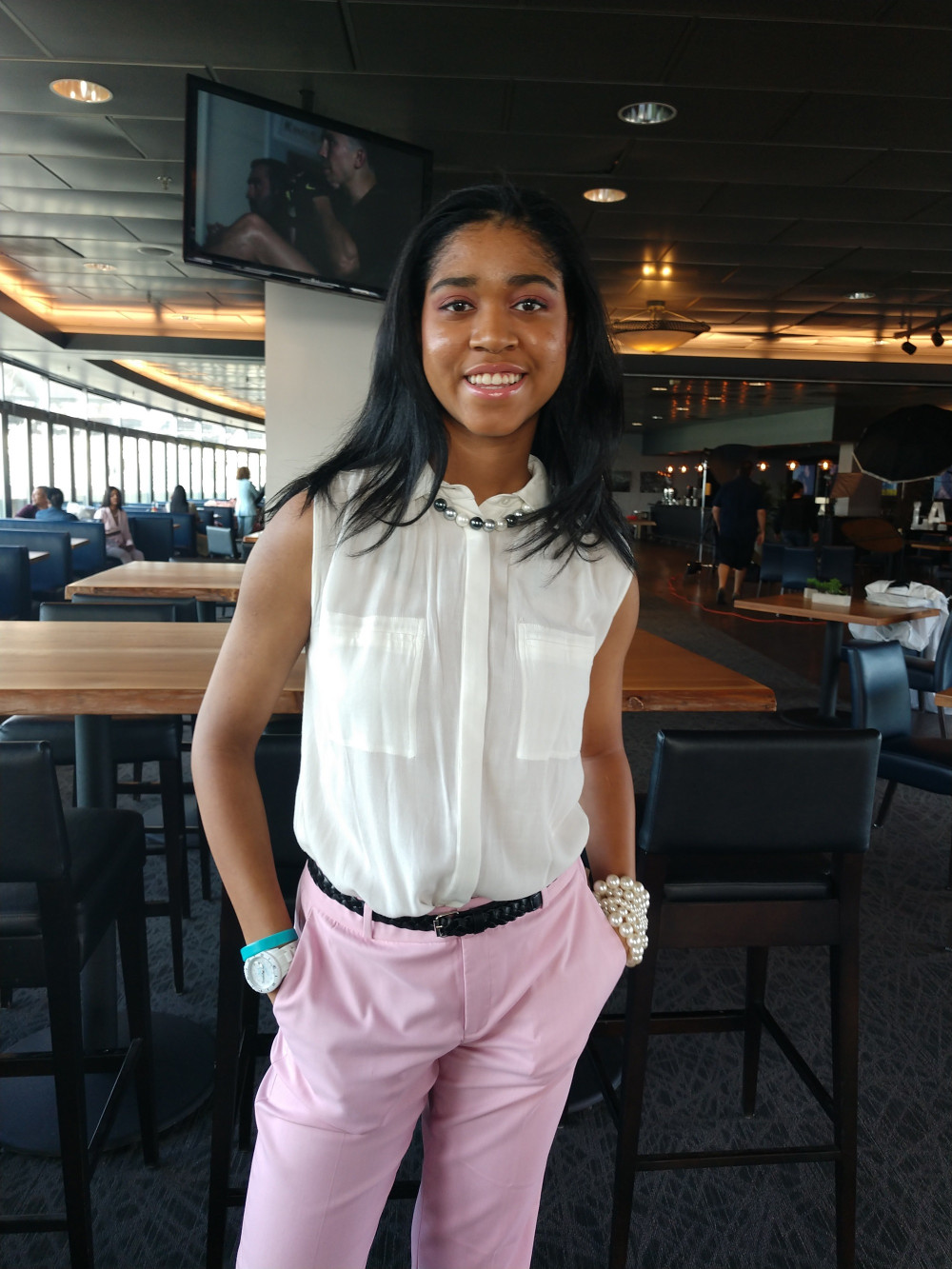 If you were president of Nigeria for a day, what would you do?
I would start the day very early, like 3AM by asking the Lord Jesus to give me wisdom, before my feet hit the floor. The I would end the day at midnight thanking him, because whatever I would have done, would have turned out fine.
Who will you consider your role model and why?
Would have to be 2 people. My mom, because she works full time in a tough job, and still has time to home school me and my siblings. Then Nelson Mandela, because after being cheated for 27 years, he became President, and didn't take revenge on those who cheated him. Now that's really cool.
Before I die I want to…
… Raise someone from the dead in front of the whole world, and then give glory to the LORD. Then I can go to bed and just go. How cool would that be? Right !!!
Jollof or Fried Rice?
Straight up Jollof Rice. I still wonder, who created Fried Rice, and why?
Twitter or IG?
Instagram – definitely
Mummy or Daddy's girl?
Both – but maybe more of Dad
Night owl or early bird?
Ah, absolutely both, because there is just not enough time
Fave Dress code: Smart, Casual or Traditional Attire?
It depends. When addressing global audiences, traditional, when doing a film, smart casual.
Do you have or have you had pets?
No, no time to keep one
Fave spot to hangout
Movie theater with family, then Santa Monica Beach in Los Angeles
Fave thing to cook/fave meal
Eba and Egusi Soup, to eat, and Scrambled Eggs and Yam, to make
Dream car
Electric BMW
Fave colour and why
I don't have one
Do you collect anything? If so what?
Me and my younger brother collect the various key cards for all the Hotels we stay in, and then pretend they are really valuable, and then trade them with each other. We enjoy that.
Final word for young girls around the world
If you can touch it, then you don't need faith. So dream it first, and eventually, you would touch it.