N1 Million Cash Prize to be won at Zenith Bank's Basketball League Competition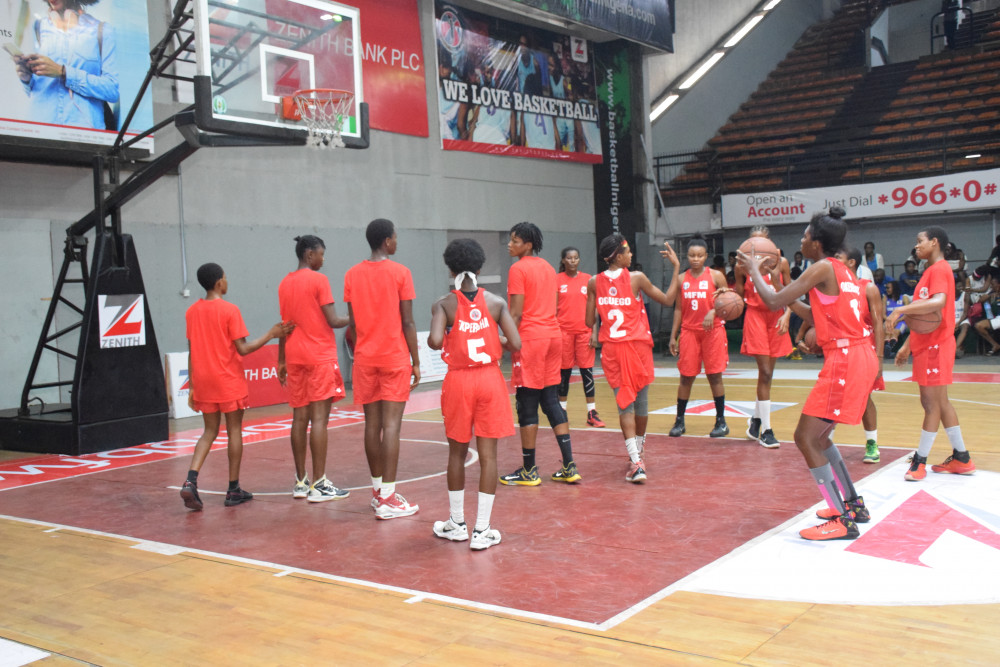 The 14th 2018 annual Zenith Bank Basketball League ends today with the finals of the Final Six competition at the Sports Hall of the National Stadium, Lagos. First Bank, the defending champions of the tournament will attempt to retain the title they are used to winning year in, year out, except two seasons ago when Dolphins broke the record books to win the title.
The Elephant girls defeated Nigeria Customs only yesterday to book a place in today's final while the other semifinal between Dolphin and Mountain of Fire Ministry (both of Lagos) was in progress as at the time of this report.
In a classification match decided also yesterday, Kaduna Angels defeated Plateau Rocks 68-51 and that means the Angels finished fifth in the Final Six while Plateau Rocks are 6th. At the end of the third-place match and the finals today, the complete picture of the final standings would have been decided.
The Group Managing Director of Zenith Bank, Peter Amangbo, is expected to be in attendance along with other top dignitaries of the sponsors while the Nigeria Basketball Federation led by Musa Kida will also be all out to witness the final of this competition.
"We are proud of the progress recorded over the years by Nigerian women in basketball over the years because many of those who made it happen for the country ant continental and global levels are products of this competition," Amangboi said.
The winner of the tournament will go away with a cash prize of N1m, second place will win N500,000 while the third position will win N250,000. Winner and 1st runners-up will represent Nigeria at the FIBA Zone 3 Women Champions qualifiers in Cotonou between Monday, November 12th and Thursday, November 15th, 2018.
———————————————————————————————————————
Sponsored Content