Join Pastor Tony Rapu as He Shares Strategies on Finishing Strong | Sunday, November 4th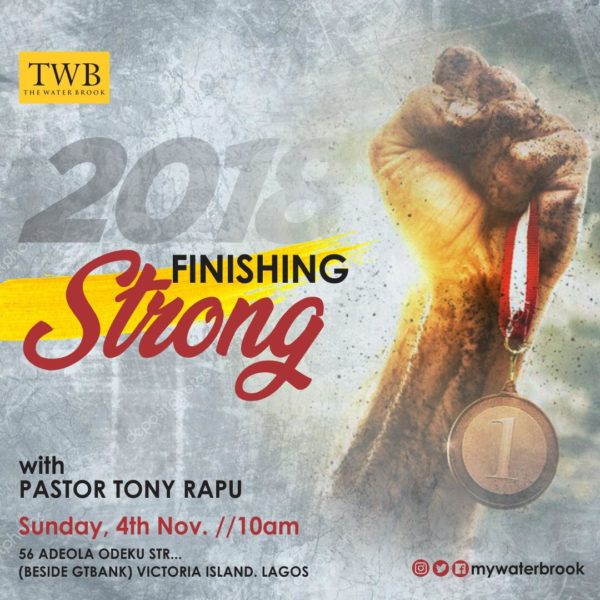 Tired and feel the year has passed you by? Do you know you can finish the year strong with a win? Through the year, there have been many ups and downs, but you don't have to finish the year on a low. This is time to get a win before the year-end. Do not despair, there is light at the end of the tunnel if you believe. You can celebrate and have a testimony with the right strategy and wisdom.
This Sunday at The Waterbrook, Pastor Tony Rapu will share with us insightful words and strategy on Finishing Strong! Come enjoy an amazing Sunday experience with us. It's going to be an awesome time!
Date: Sunday, November 4th, 2018
Time: 10 am
Venue: 56B, Adeola Odeku Street, beside GTBank, Victoria Island, Lagos.
Don't miss an opportunity to finish your year strong.
———————————————————————————————————————
Sponsored Content