Come Experience Heaven & Receive Strength to Advance into your Next Season with Apostle John Tetsola | April 28th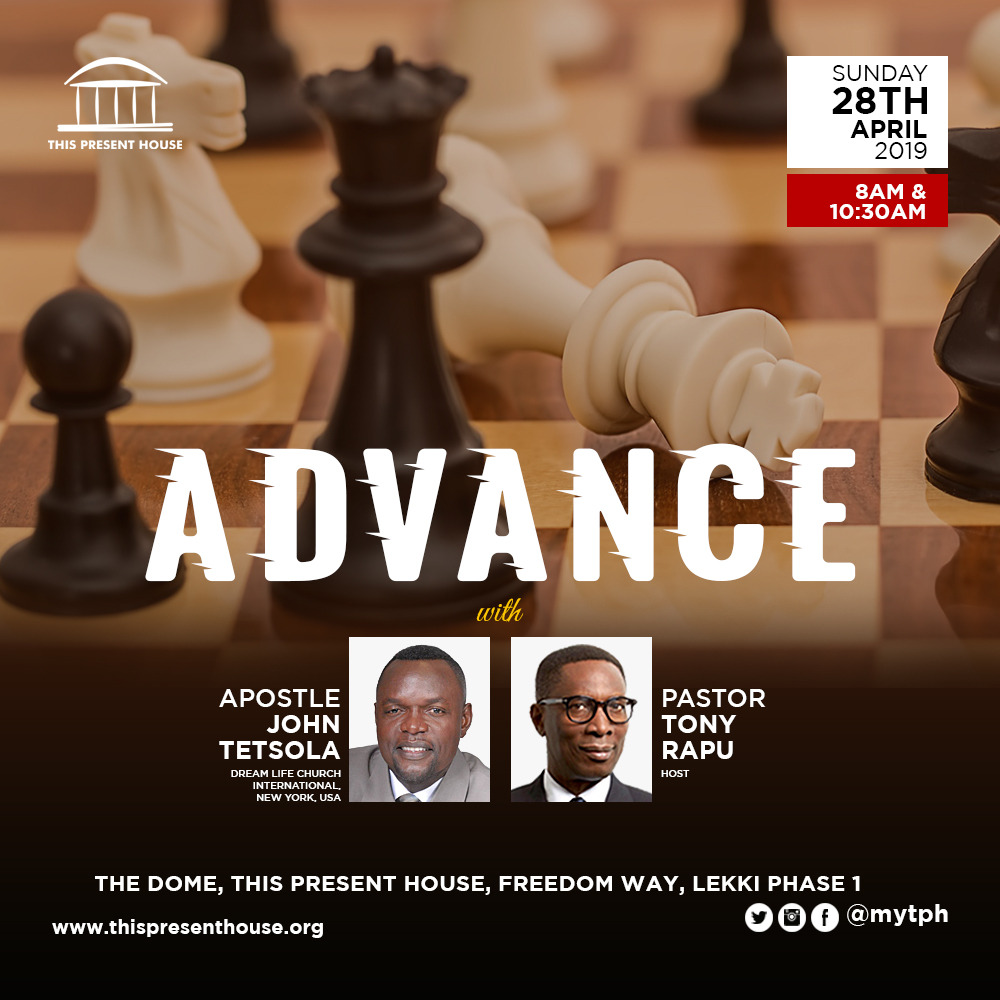 As we begin the second quarter of 2019, we know undoubtedly that many have goals yet to be achieved. You are in a good place to reflect on the great things God has done and will still do. Don't dwell much on the past, but let there be a great awakening inside of you instead!
Get set to plunge into an atmosphere of open heavens, be courageous and advance into your next season.
Come and have a unique Sunday experience with us this Sunday as Apostle John Tetsola of the Dream Life Church International, New York USA, ministers. Our Host, Pastor Tony Rapu cannot wait to receive you. Save the date and look forward to attending with your loved ones.
It's going to be awesome and should not be Missed!
The difficulties you meet will resolve themselves as you advance.
Date: Sunday, April 28th, 2019.
Time: 8 am to 10 am
Venue: The DOME, This Present House, Lekki
There is so much happening this weekend. Don't miss out on any of it!
_____________________________________________________________________
Sponsored Content