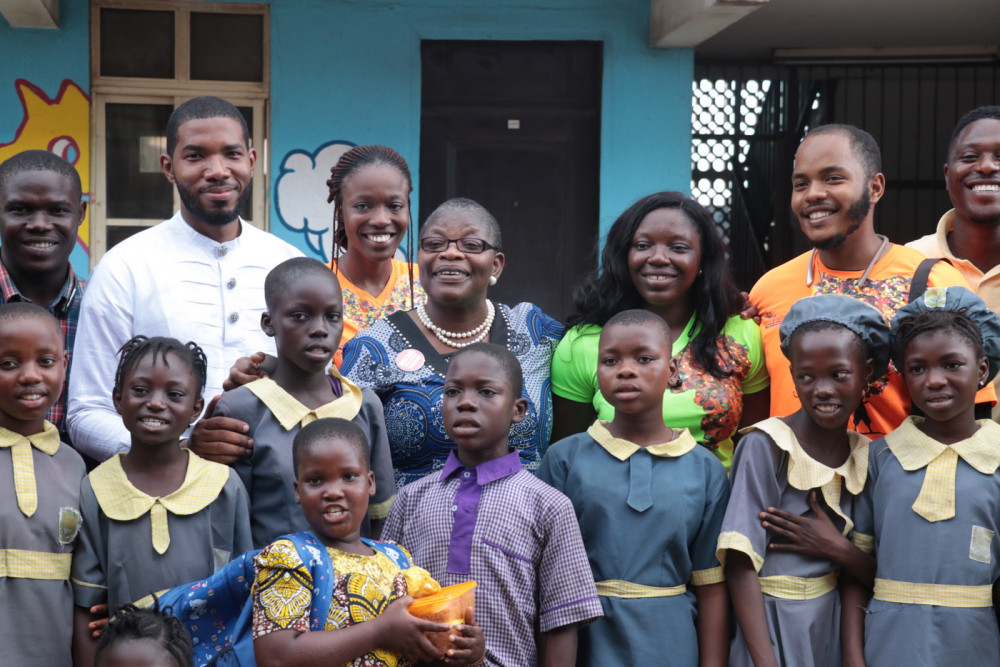 Every year Slum2School Africa identifies vulnerable out-of-school children across several under-served communities and States in Nigeria, the volunteers raise resources, funds and develop new partnerships to provide scholarships and enrol the children into schools where they are educated and supported through school.
Since 2012 Slum2School has enrolled over 1,660 children into schools and supported over 32,000 children through various programs and this year was no different.
The Fundraising campaign to sponsor one thousand out of school children into school was
officially kick-started on Saturday, August 18th, 2018 and was themed #AThousandDreams. The goal was to raise resources to enrol a thousand children into school for the 2018/2019 academic session and on the 27th of October Slum2School successfully enrolled 510 out-school-children between the ages of 4 years and 15 years into schools for the first time.
The enrolment ceremony was officially opened by the Board Director of the Lagos State
Universal Basic Education Board (SUBEB) Abosede Adelaja, and in attendance were
the founder of Slum2School, Otto Orondaam, board members like Dr Modupe Adefeso,
several volunteers, board members from the ministry of Education, Directors and
Board members from SUBEB, the Commissioner for Budget and Planning in Ogun State Rele Adesina, the Country Director for Dutche bank, Abiola Azeez, Professor Abiola
Awosika among others.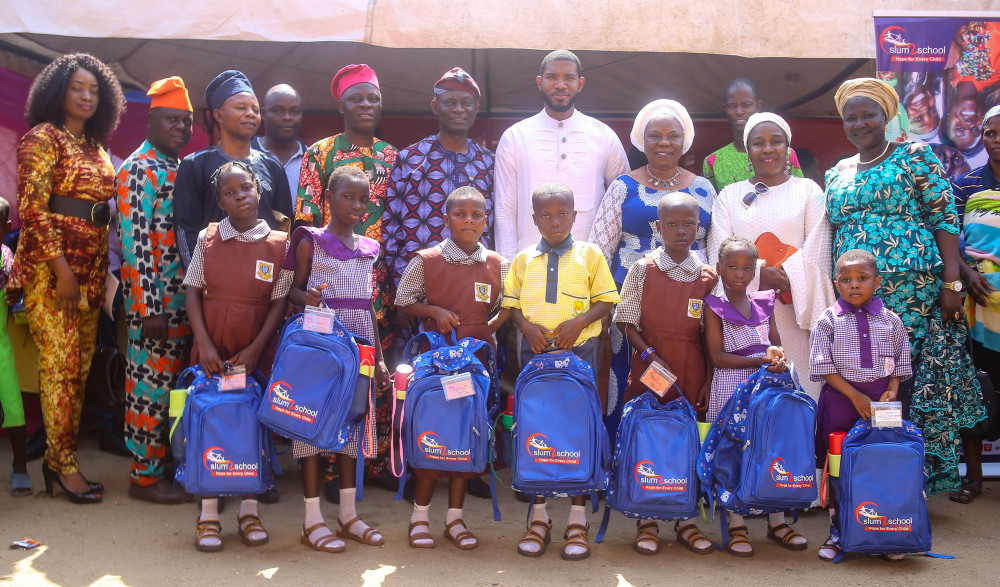 Presidential candidate and former minister of education Oby Ezekwesili was also at the event.
Beneficiaries are children from communities like Iwaya, Sogunro, Makoko, Aiyetoru, Tarkwabay etc and each was presented with their school supplies.
See more photos below: