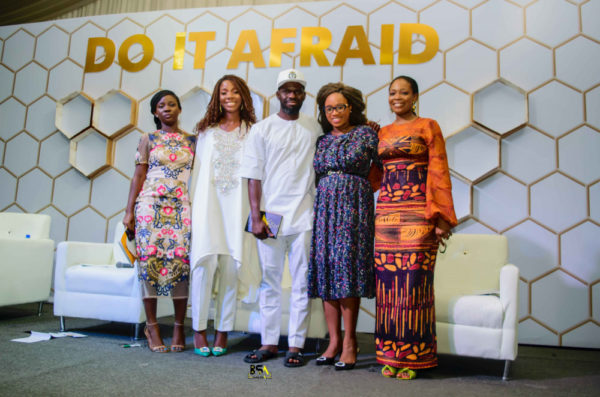 Omilola Oshikoya International has successfully held another edition of its annual 'Do It Afraid' Conference, on Sunday, November 18th, 2018 at Glitz Event Centre with the theme, "Flowing with milk and honey".
The 'Do It Afraid' initiative is spearheaded by Africa's Wealth Connoisseur Omilola Oshikoya and it is a wealth creation/start-up initiative focused on the psychology of an entrepreneur. The goal is to inspire business minded millennials to fulfil their entrepreneurial dreams, visions and purposes by overcoming fear.  Our vision is to build Small and Medium Enterprises that can support the diversification objective of the Nigerian economy.
This year's theme "flowing with milk and honey" showcased the fact that despite the difficult economic climate there are still endless opportunities to create wealth in the country. According to the convener of the conference, the phrase 'flowing with milk and honey' signifies opportunities, abundance, prosperity, fertile land, fertility, possibilities, economic activity and productivity. Traditionally Milk comes from animals like cows, sheep and goats while honey comes from bees. Milking animals is hard work and the process of bees making honey is quite complicated and involves a lot of hard work.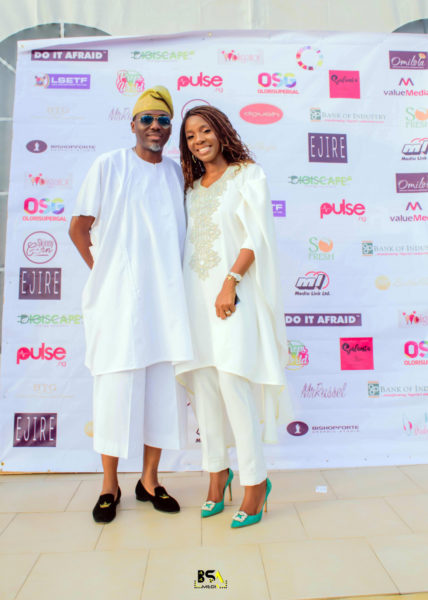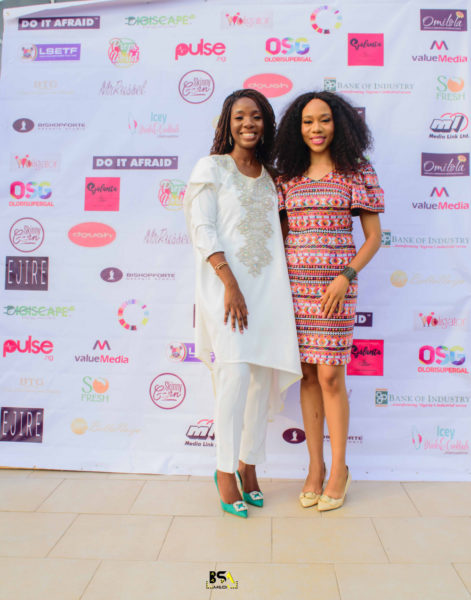 Hilary Taiwo (Cosmetic Scientist) kickstarted the conference by sharing her amazing story. Hilary was impacted by the 'Do It Afraid' initiative which propelled her to go out and launch her online business. She was recently chosen out of 100 businesses in Nigeria for a 3-month program with Global Beauty Giants L'Oreal and Dark & Lovely.
The Convener, Omilola Oshikoya, while giving her welcome address compared Israel to Nigeria. She mentioned that "Israel despite its limited natural resources is considered the most advanced country in Southwest Asia and the Middle East in economic and industrial development. Israel is referred to as the start-up nation with the second largest number of start-ups in the world. It is second to the United States". She highlighted the fact that Nigeria is the land of overflowing milk and honey. There are endless opportunities across different sectors and industries which are yet to be explored and maximised. To seize these opportunities will involve a lot of hard work, discipline, vision, commitment, perseverance as well as many other attributes including the courage to be able to seize the opportunities available in Nigeria.
The first panel session was moderated by Omobowale Agboade (Founder Kid Entrepreneurs) and the panelists were Clare Omatseye (Managing Director JNC International), Bright Okpocha aka Basket Mouth (Comedian), Olagoke Balogun (CEO Sofresh Neighborhood Market), Aderoju Ope- Ajayi (Founder Dolphin Aquatic Centre) and Juliana Olayode (Actor/Author).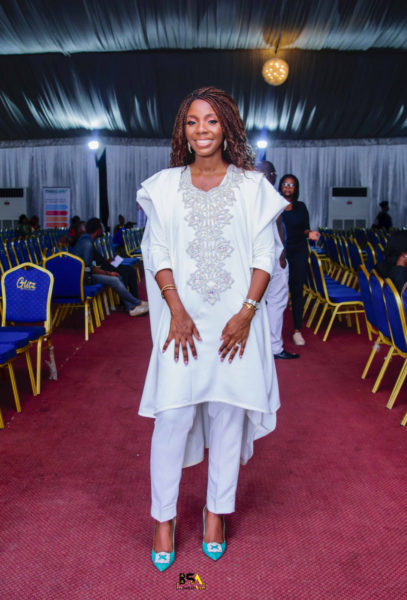 Basket Mouth shared his inspiring story of how he started. One of the things he said is that "Instead of going to sell the market, I put myself in the position where the consumer will find me".
Clare Omatseye, President of the Health Care Federation of Nigeria said" You cannot do it alone. If your team does not believe in it, you will be a single pillar. You need to build a forest of people…It was hard work. You are working more than 12 – 14 hours a day. I went to every course around the world. I went to every hospital in Nigeria and I spent six months crying about the dilapidation of our health care system."
Deroju Ope Ajayi, a swimming instructor said: "Passion does pay especially if you step out on a word from God."
Goke Balogun of Sofresh Neighbourhood market said "I deeply connected with the idea of the business. I am very passionate about creating order and I did not like the way we sold fruit and vegetable in Nigeria."  
Actor, Juliana Olayode when asked about the challenges of sticking with her values of purity and still being able to thrive in the entertainment industry said "You have a message but not everybody will accept your message. You know that regardless you need to still tell the truth."
There was a Money Talk Session which was sponsored by www.wofin.org  (an online financial education platform). Panelists included Ifedayo Durosinmi- Etti (Author/Co-Founder Parliamo Bambini), Akintunde Oyebode (Executive Secretary, Lagos State Employment Trust Fund), Omilola Oshikoya and were moderated by Tomie Balogun.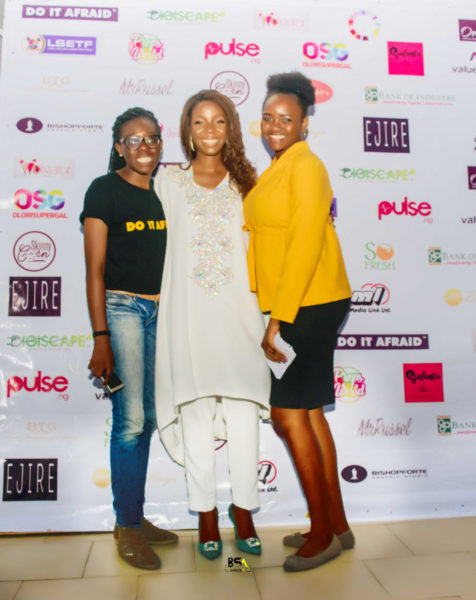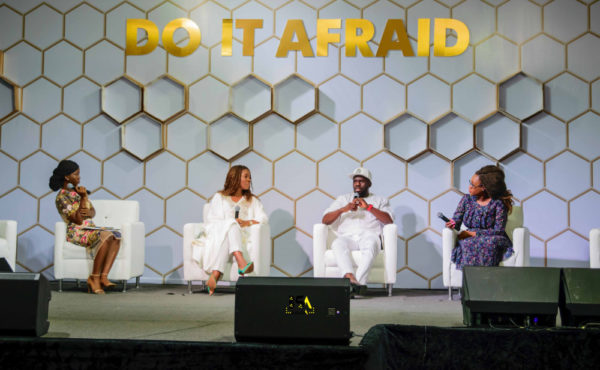 Glory Edozien (Founder Inspired by Glory) and Aramide Abe (Naija Startups) played a great role by sharing knowledge on networking for growth and social media and branding respectively.
The keynote speaker Bankole Williams (Founder of Live Your Dreams Africa) delivered his inspiring key-note speech which left everyone seated in the hall convinced that Nigeria is truly a land filled with Milk and Honey. He inspired the audience to face their fears and fulfil their dreams.
The event was a huge success and timely. Watch out as new entrepreneurs emerge from Nigeria, the land filled with Milk and Honey. The Do It Afraid Conference was supported by BellaNaija, Bank of Industry, Value Media, Media Link, Olori Supergirl, Sofresh Neighbourhood Market, Digiscape, The Global Entrepreneurship Network Nigeria, Burst Energy Drink, Shop Ejire, Mobos Fashion, Kaladata, Skinny Corn, Icey Drinks Cocktails, Dough Nigeria, Mr. Russel, Bishop Forte, Woligator Cocktails, SW Motion Works, BSA Media, BTG Décor, BishopForte, Glitz Events Centre, Whackey Wacks,  and all our other sponsors and vendors.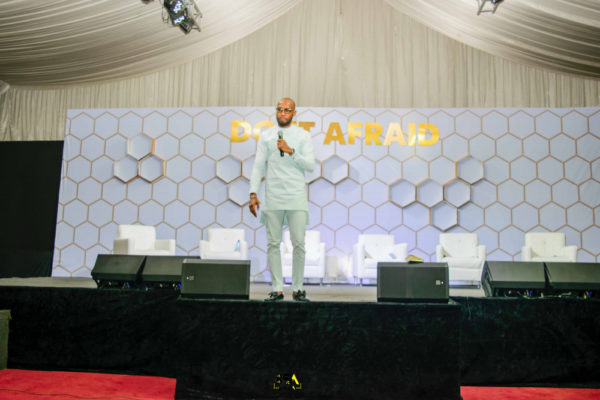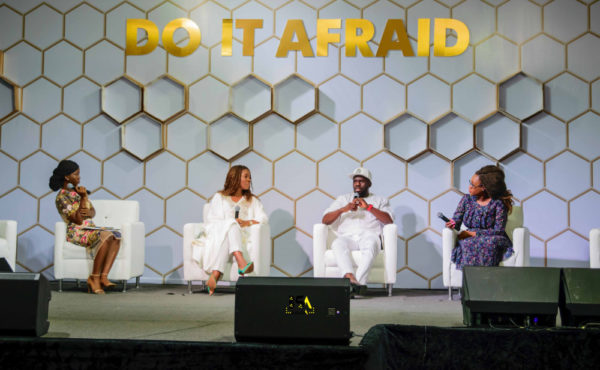 "Do It Afraid" is a trademark owned by Omilola Oshikoya International
To know more about the "Do It Afraid Initiative" follow @doitafraidacademy @omilolaoshikoya international. If you would like to host a "Do It Afraid" workshop or conference in your city, kindly send an email to [email protected] or call Ruth on 09090367368.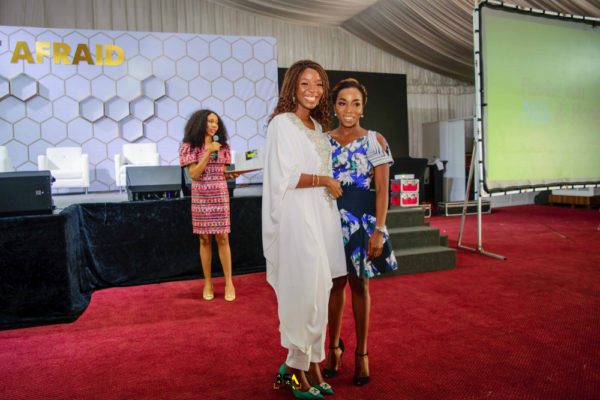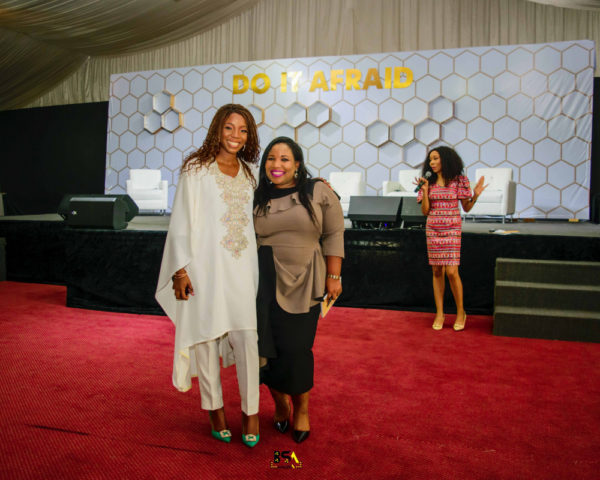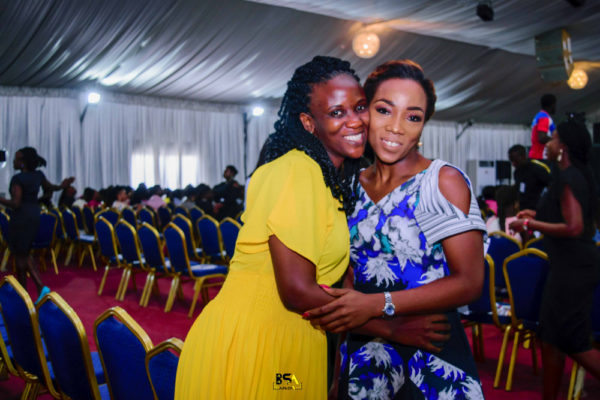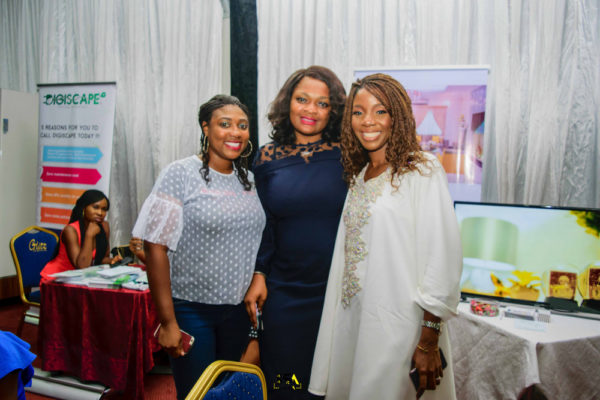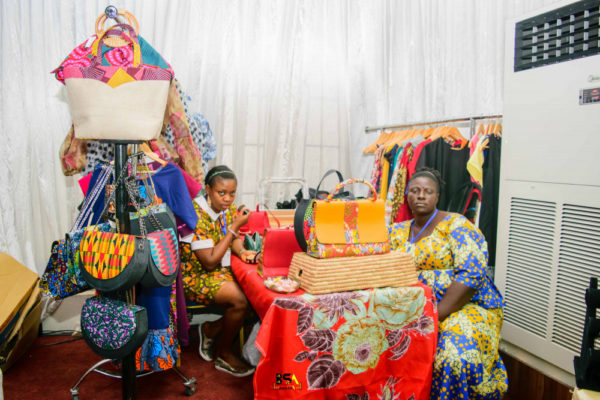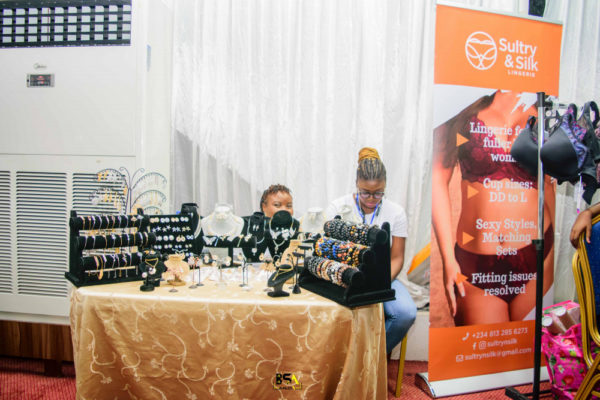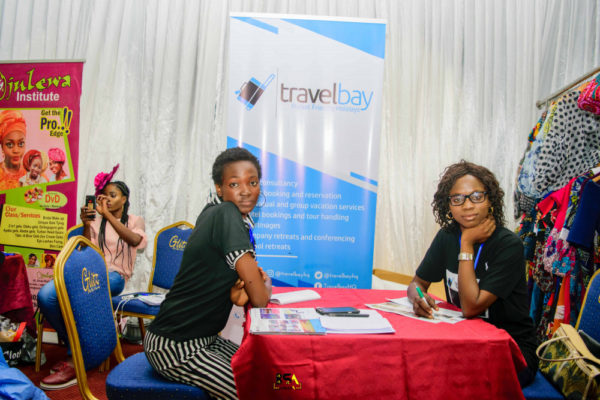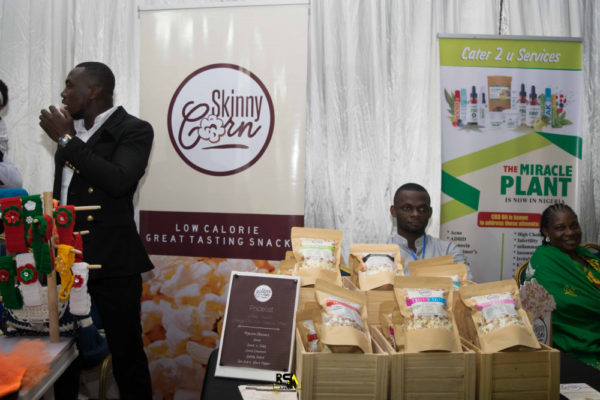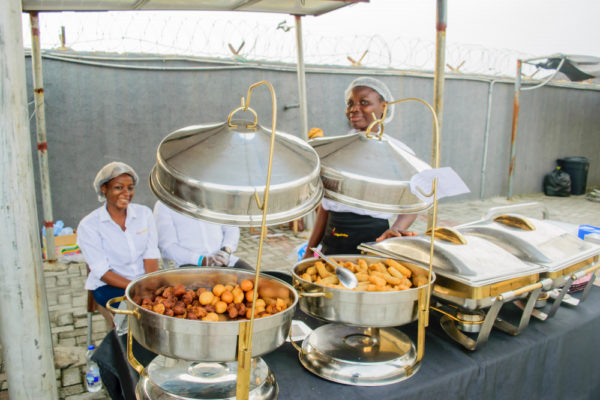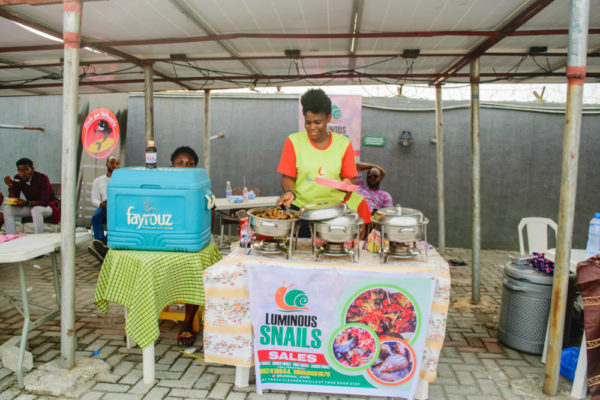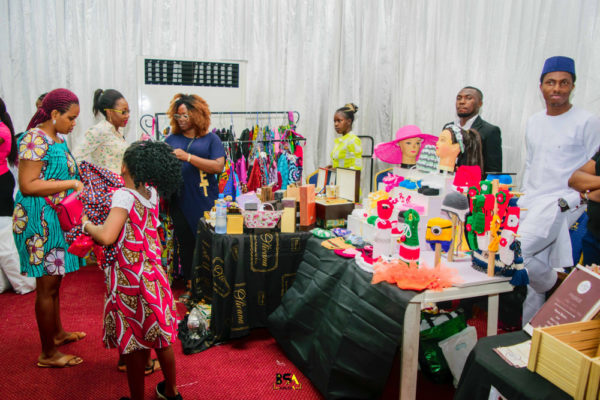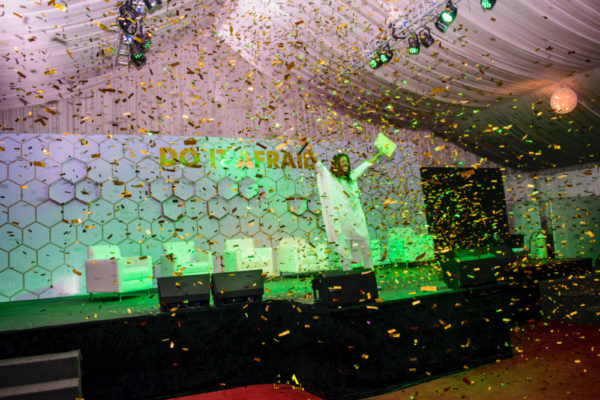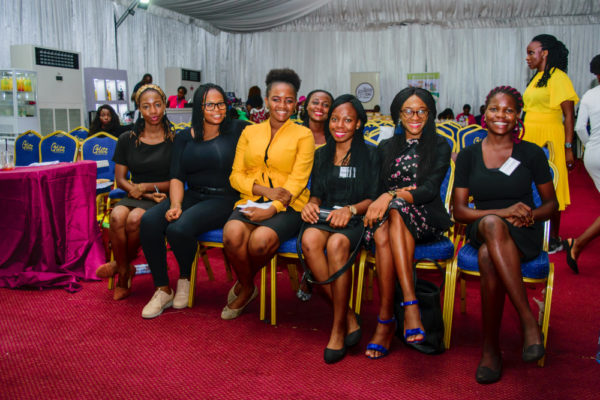 —————————————————————————————————————————————–
This content has been published for free as part of BellaNaija.com's commitment to youth, education, healthcare and community development as part of our corporate social responsibility programme