Abia House of Reps Candidate curses at Opponent during Live Debate | WATCH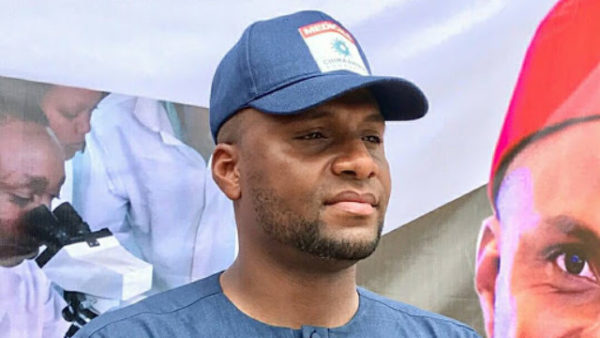 Chima Anyaso is running in the 2019 elections to represent Bende Federal Constituency at the House of Representatives in Abia State.
Anyaso, who is running under the People's Democratic Party (PDP), and his opponent Benjamin Kalu, who is the All Progressives Congress (APC) candidate, were debating on radio when Anyaso, upset, stormed out and cursed at Kalu.
The two had been sharing their plans on the debate organized by Vision Africa Radio, Umuahia, in collaboration with the Abia State Chapter of OMPAN when Anyaso suddenly stood to leave.
Before leaving though, he told Kalu, "Screw yourself," then raised his middle finger.
Watch a clip from the debate below: