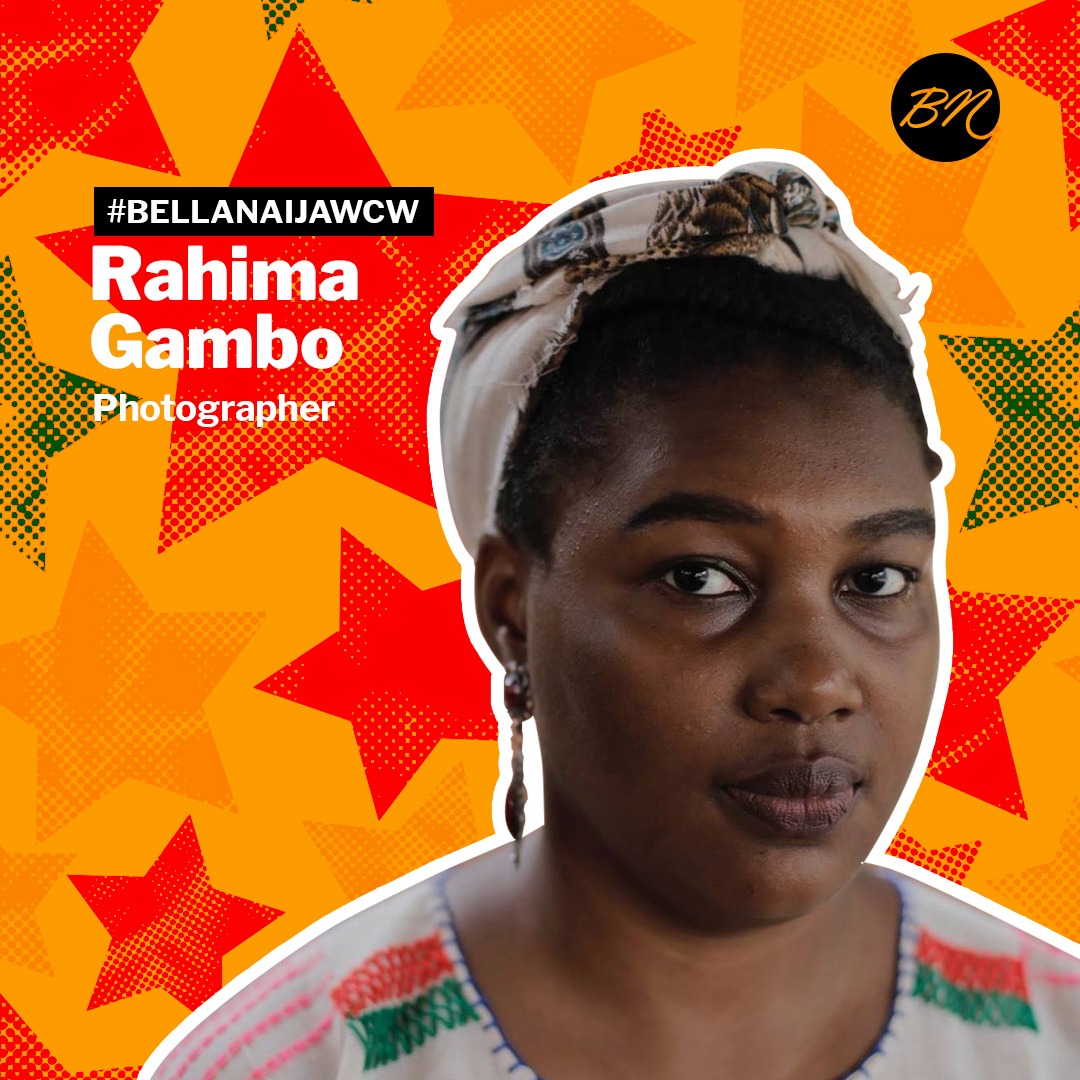 For this week, #BellaNaijaMCM and #BellaNaijaWCW features will celebrate two Nigerians in diaspora who are doing amazing work and impacting the society.
Read about #BellaNaijaMCM Chukwunonso Arinze of KAOSHI here.
For the #BellaNaijaWCW feature, we celebrate Rahima Gambo, a photographer and artist. She says she uses her work to ponder on her environment, identity, history, memory, freedom, escape, healing and the spaces in between these things.
Rahima got into photography as a journalist and that has influenced her work, as she tells people's stories, this time, with more photos than words.
Rahima released her acclaimed work "Education is Forbidden" in 2017 for which she's been working on since 2015 with the support of  the International Women's Media Foundation. She started the project, driven by a curiosity to understand what it means to be a student on the front lines.
The project also looked at the post-colonial system of education, the role of a woman in Nigerian society and the Boko Haram insurgency in the North east.
Rahima had earlier released "Exiled From Home" in 2014, which tells the story of a Nigerian asylum seeker in New York, who left the country because of the criminalisation of same-sex relationship in Nigeria and persecution of LGBT-persons.
Gambo graduated from The University of Manchester in 2007 with a Bachelors degree in  Development Studies. She went on to get a Masters degree in Gender and Social Policy from London School of Economics in 2008; and then in 2014, she received another masters in Journalism from Columbia Graduate School of Journalism.
She was part of the 2014 Magnum Foundation fellowship and it was around that time, she developed the "Exiled From Home" project.
In 2017, Rahima was shortlisted for the Contemporary African Photography Prize, the Africa Media Works Prize and was nominated for the FOAM Paul Huf Prize years before.
She won the Fourthwall photobook award in the same year. In 2018 she was selected as a World Press Photo 6×6 Global talent.
Rahima has chosen her path, and it excelling in it, while making social impact and we celebrate her.