Glitz Africa Magazine's Cover Stars are Ghana's Leading Ladies in Media!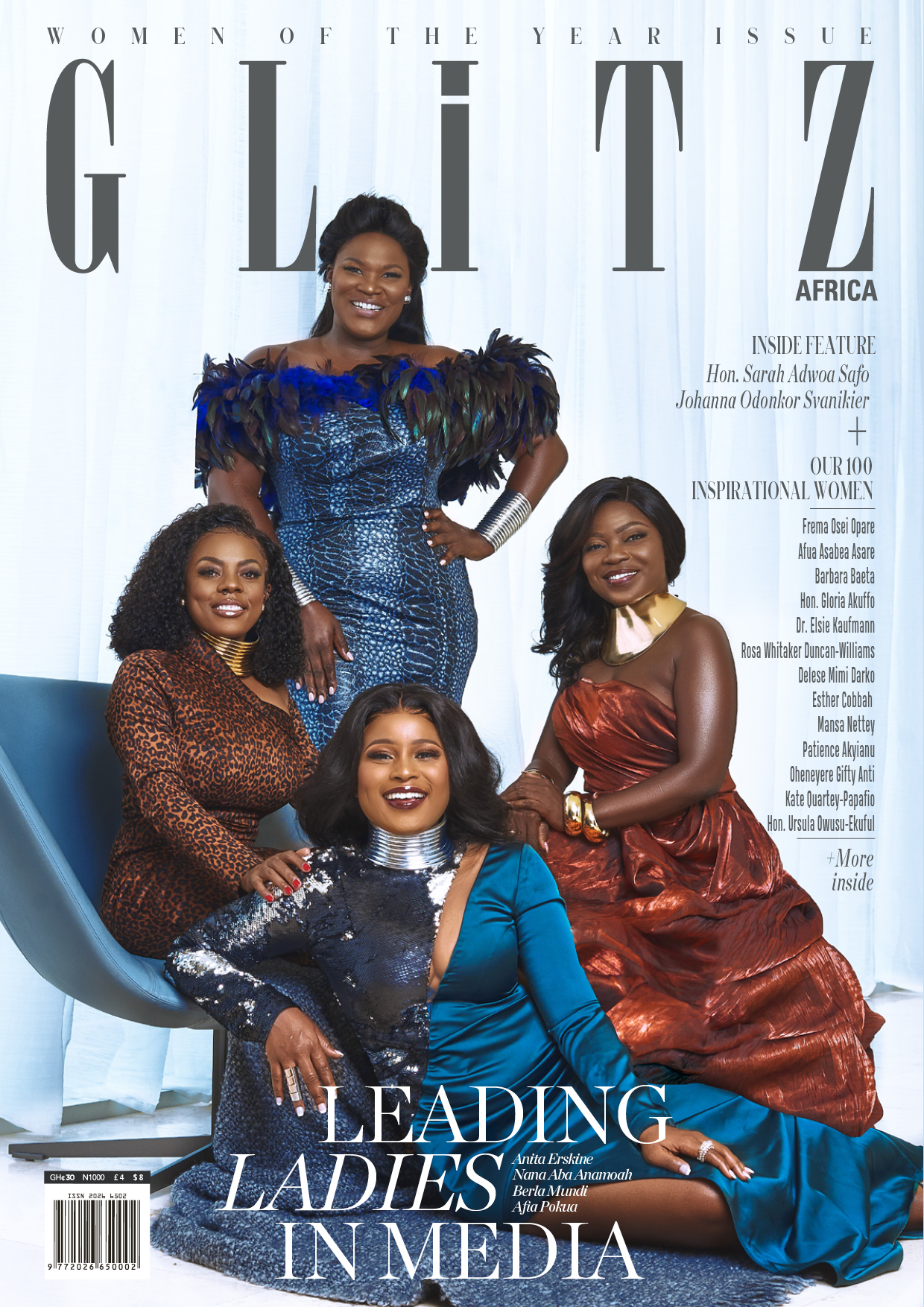 Glitz Africa has released its 23rd issue.
Issue 23 has its cover graced by four of Ghana's leading women in media; Anita Erskine, Afia Pokua, Nana Aba Anamoah, and Berla Mundi.
Female painter Anita-pearl Ankor is the featured Talent.
The Ultimate Women for this issue are Johanna Odonkor Svanikier, the CEO of the Heritage and Cultural Society of Africa and Hon Adwoa Safo, the Minister of State in Charge of Public Procurement and Member of Parliament for Dome Kwabenya constituency.
The issue acknowledges 100 of Ghana's inspirational women in leadership in various industries as well some of Ghana's young and fab talents.