The Official Trailer for "Three Thieves" will have you Laughing Out Loud | WATCH Now on BN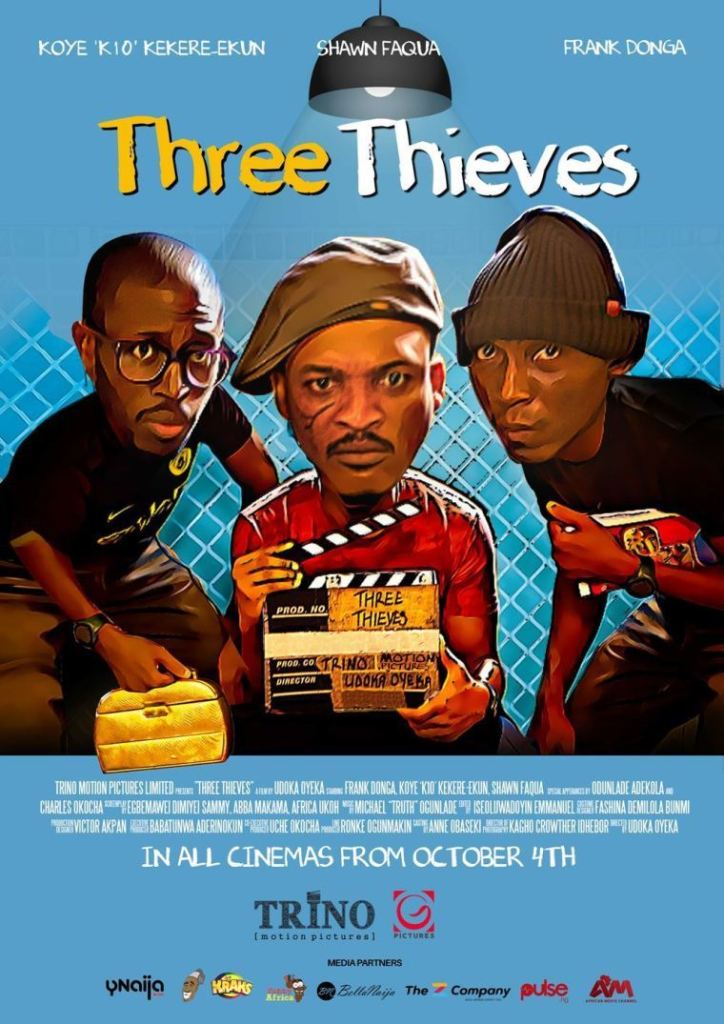 "Hustle no be robbery" that is the mantra of the popular trio of Koye Kekere-Ekun, Shawn Faqua and Frank Donga. 
Tega (Koye Kekere-Ekun) is a glorified cameraman, but he prefers the title underpaid director of photography, Oreva (Shawn Faqua) is an unemployed hustler and Rukevwe (Frank Donga) is a proud petrol station attendant.
The three friends are wallowing in poverty, so when a robbery gig that promises millions comes along, they convince themselves that "hustle no be robbery".
"Three Thieves" stars Frank Donga, Shawn Faqua, Odunlade Adekola, Wofai Fada, Koye Kekere- Ekun, Funny Bone, Charles Okocha, Shaffy Bello, and Omotunde (Lolo 1) Adebowale.
The script is written by Abba Makama, Africa Ukoh and Dimeyii Sammy.
Watch: