A Documentary on Prince Harry, Meghan & Archie's "African Journey" is On the Way! Here's a Sneak Peek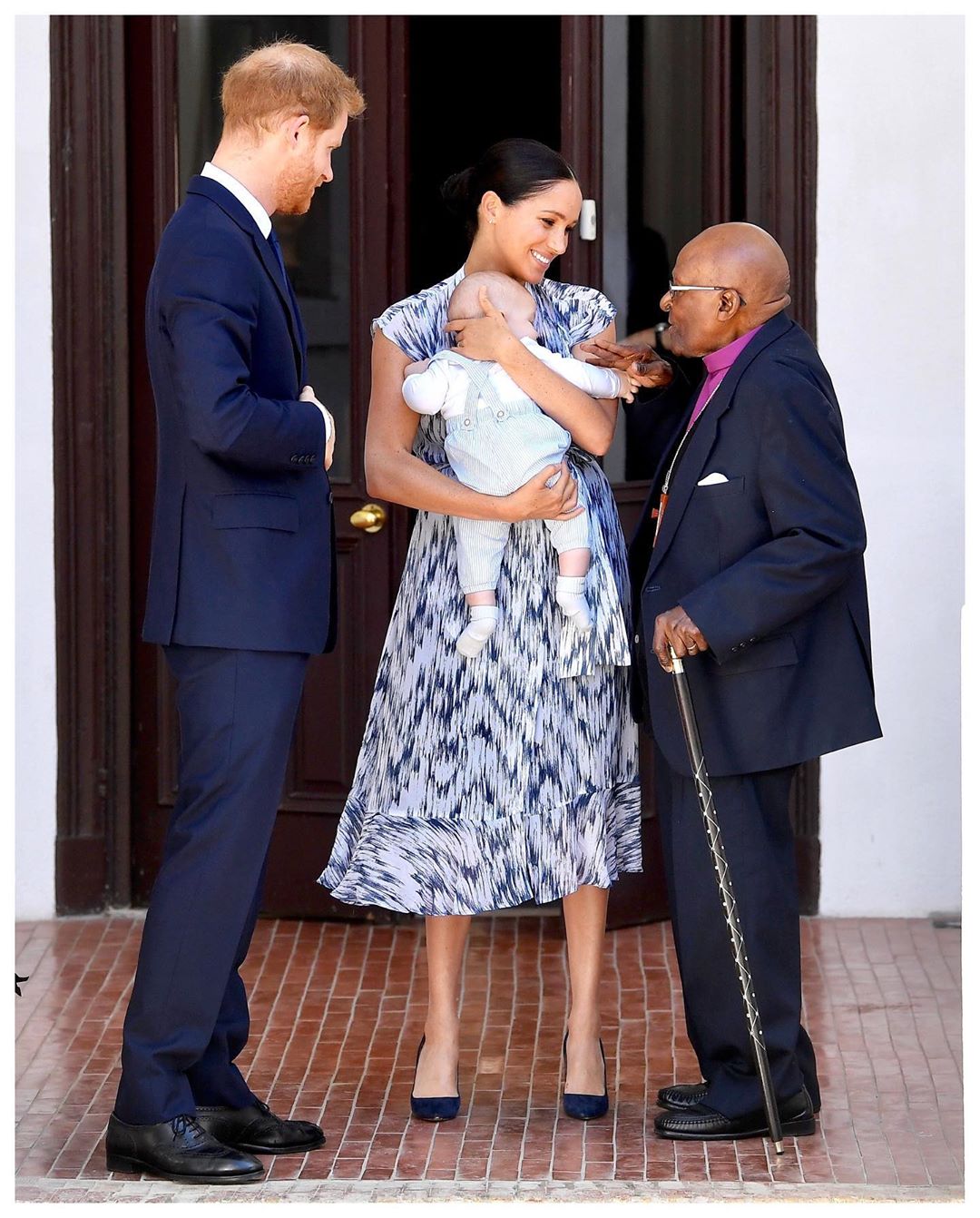 The Duke and Duchess of Sussex, Prince Harry & Meghan Markle alongside baby Archie will be the subjects of a new documentary tagged "Harry & Meghan: An African Journey" which will air on ITV on Sunday, 20th of October at 9 PM local time.
The documentary will focus on the Royals' visit to South Africa and other parts of the continent, which concluded end of September.
The African tour kicked off at Cape Town, South Africa and it also marked Archie's first official royal engagement, which took place at Tutu's foundation in South Africa.
The purpose of their meeting was to contribute to the development of youth, leadership, facilitate discussions about social justice and common human purposes.
While Harry travelled to Malawi, Angola and Botswana, Archie and Meghan stayed in South Africa.
Shortly before the tour ended, Meghan spoke to British media about how she was juggling new motherhood with her royal duties. "We're doing well," Meghan told reporters after visiting a school near Johannesburg. "I think the schedule — they have been very kind to me because everything is based around Archie's feeding times. So it's a full plate."
Watch the video below