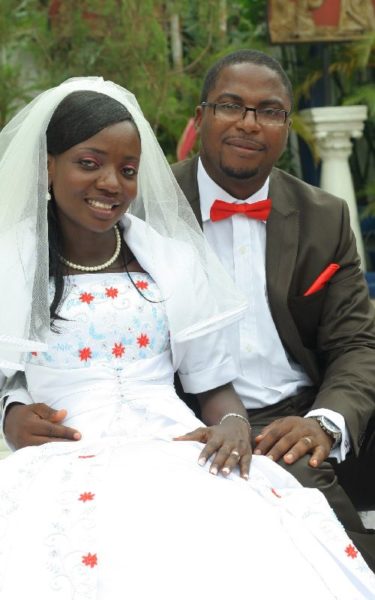 Even if you are not a 'wedding' person, there's just something about wedding stories and photos that are so 'aww'-inspiring. Agatha Osewa met Blessing Odigie ten years ago when he came to her residence at Ambrose Alli University to visit his family friends (Noma and Esosa Ezekiel).
As fellow Architecture students, they found they had several things in common and they hit it off – eventually becoming best of friends. They found themselves increasingly confiding in each other and serving as a source of comfort and inspiration for each other through all the challenges they faced in school.
However, it was not until four years later – 2003, when they were both in MSc 1 – that cupid's arrow struck and they started dating. One could say that it was inevitable really as they now knew each other sooo well!
To God's glory, these two Architects got married on August 20th and 22nd 2009. The traditional marriage took place at the bride's residence in Benin on 20th August 2009. The white wedding then followed at Holy Cross Cathedral on the 22nd August 2009, with the reception taking place at the NTA Hall premises, West Circular, Benin City. The highlight of the white wedding was when the officiating priest – Very Rev Msgr. Patrick Usenbor – led the groom in rendering 2Face's 'African Queen'. Needless to say, Agatha was overwhelmed!!
Both days were filled with joy and laughter as old friends from FGGC, Benin, AAU, Concretized Projects and Design Modules/ Kon-X were reunited. The colours of the day were turquoise and red – the bride's favourite colours.
Agatha enjoyed the support of her two older sisters – Cordelia Osewa-Ediae designed and made her wedding dress which was hand beaded with the colours of the day; while Bridget Osewa organised the wedding! Again, the cakes were made by old school friend – Mariam Abu.
It was an emotional day for her parents (Engr. Anthony Osewa and Mrs. Edith Osewa) as they saw their baby getting married. However, her husband, Blessing has become so well known and loved by the family that the father said that it was more like gaining a son than losing a daughter!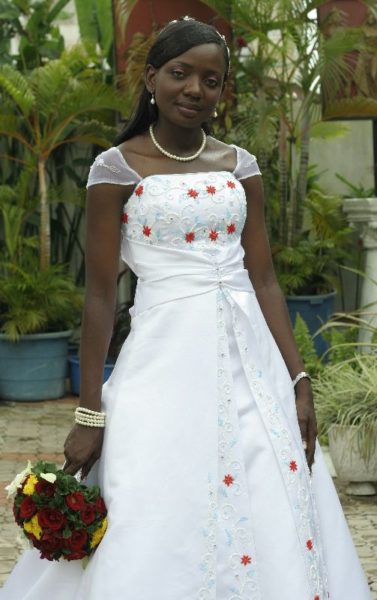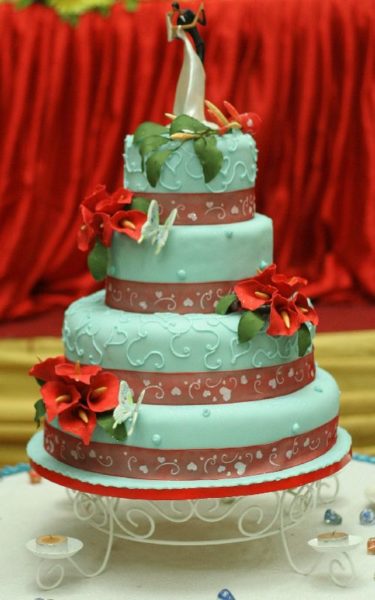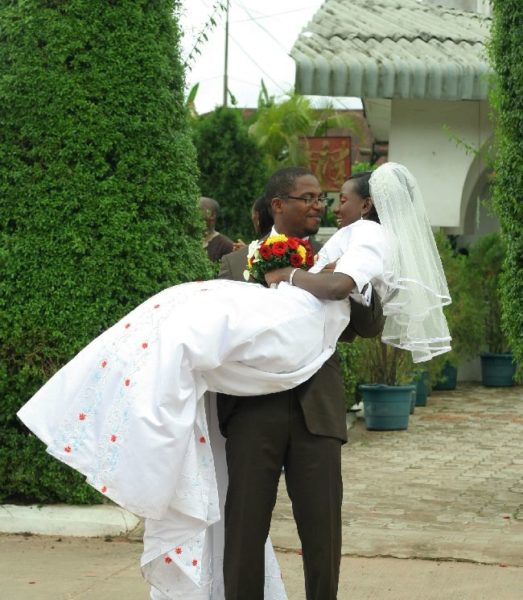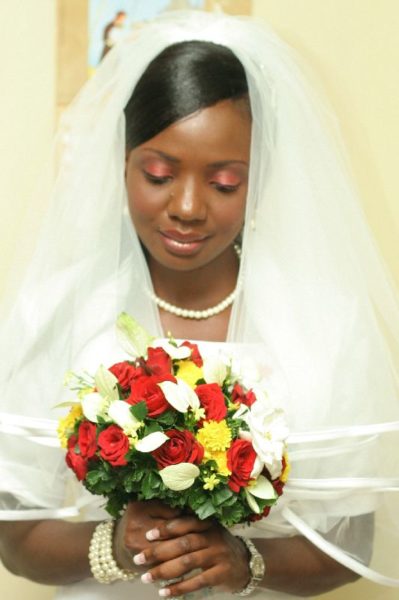 Vendors:
Wedding gown and accessories: Cordelia Osewa-Ediae – Bridal collection – Summer 2010 – email: [email protected]
Wedding Coordinator: Bridget Osewa – email:[email protected]
Wedding Cake: Mariam Abu – Sommy Mix – 08033105503