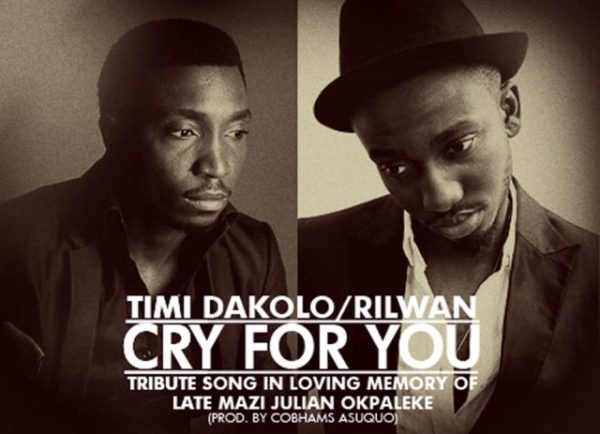 The loss of a parent is one of the most painful things to experience. They raise and nurture us and our prayer is that they live long and experience beautiful moments with us. Perhaps playing with their grandchildren or being there for your graduation.
Sadly its not always picture perfect but we are grateful for a life well spent.
Madonna Okpaleke recently lost her dad and her brothers have found a unique way to pay tribute to their father – Late Mazi Julian Okpaleke.
The song is a joint effort of Elvis and Charles Okpaleke who instigated the idea of conjuring a song in remembrance of their father who was such a music lover. Timi Dakolo is close friends with Charles opted to make the song and recommended that Cobhams produce it. Rilwan, rapper and close friend of the family got on board when he heard the concept of the song and decided to grace it with his delicate rap words.
The song is evidence of what it feels like to lose someone so close to your heart.
Timi Dakolo and Rilwan recorded the song which is entitled "Cry For You" and was produced by Cobhams.
It is a powerfully moving yet soothing song. We pray that all those who have experienced loss find peace and are assured with the knowledge that their loved ones are in a better place.
[audio:https://www.bellanaija.com/wp-content/uploads/2010/08/04_Cry_for_You.mp3]