Corper 'Shon! – Lynxxx, Tiwa Savage, Sauce Kid & more Shine at NYSC Corpers Parade
For the thousands of graduates who have passed through NYSC (National Youth Service Corps) Orientation Camp before the start of their service year, the mere mention of 'Camp' conjures images of sweat, sand and tears at having to undergo rigorous exercises at the crack of dawn. Every morning, the corpers, with their droopy eyes and slouched backs are swiftly called to attention by soldiers with the phrase, "Corpahhhh 'Shon!", (shon being short for attention) and one dares not stand straight after that.
However, on Friday July 22nd 2011, at the Lagos NYSC Camp, 'Lynxxx & Friends' changed the parade from a somber march in the morning to a fun-filled Friday night.
Pepsi Ambassador, Lynxxx, performed live with his in-house producer, Ikon.
Other artists in the line-up were Tiwa Savage, Sauce Kid, Ikechukwu,Show Dem Camp, Eva, Play Records All Stars, Davido, A1 Sugarboy, BlackMagic, Bad Man Floss, Dammy Krane and a few others.  The event was hosted by the BEAT 99.9 FM's Oreka Godis and DJ Caise was on the wheels of steel entertaining our nation's corpers on camp grounds.
The "Lynxxx & Friends" campus tour presented by Pepsi and produced by Eclipse is a cross-country promotional tour with a focus on creating an opportunity for upcoming artistes in the Nigerian entertainment industry to showcase their talent. The programme caters to the youth of our generation by feeding into their five senses and giving them a concert experience that is second to none.
Pepsi also hosted a singing competition at the concert and three corpers were given gifts courtesy of the soft-drink giant. Over 2,000 youth corpers were in attendance sporting their 'Suck belle make the shirt fine' tee-shirts over NYSC khaki trousers.
According to a Syndik8 label rep, plans have been made for the 'Lynxxx & Friends' tour  to be held in the north, east and south-south region of the country, on a much larger scale. Diary sessions from the tour will air on music stations across the country starting mid-August and will be released on DVD in a few months.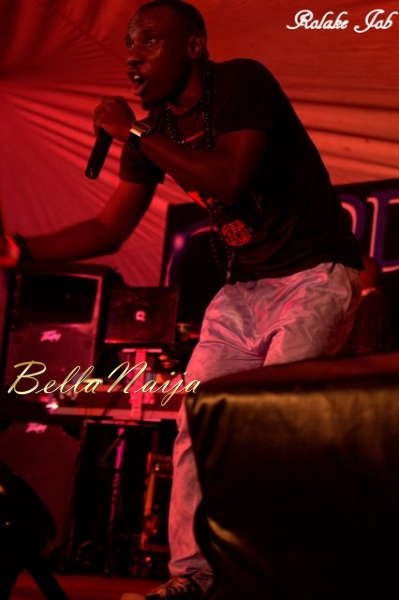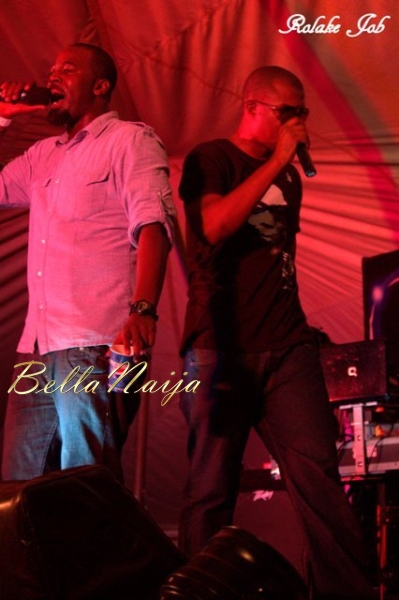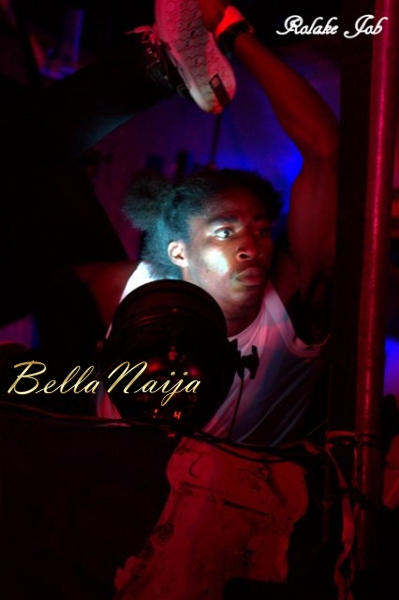 Photo Credit: Rolake Job