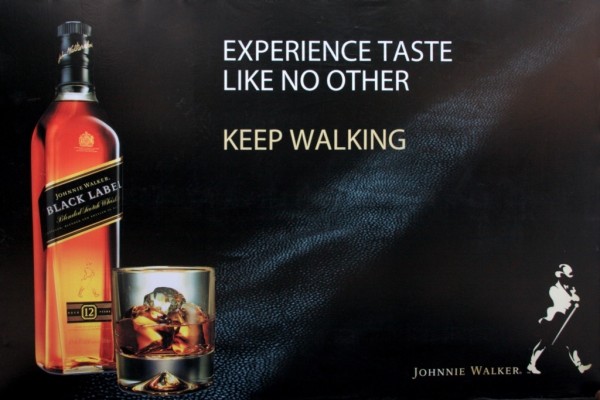 On the bright sunny day of Saturday 10th November, 2011, Premium Scotch whisky Brand – Johnnie Walker hosted the elite of the business and entertainment society at the Ember Creek, Lagos for its Annual Society Event and Whisky Mentoring Class which was hosted by its Global Brand Ambassador Tom Jones.
During this event, Tom Jones inspired guests with the amazing history and heritage of the Johnnie Walker brand and shared with the numerous Connoisseurs his tips on how to enjoy their whisky to the full in a mentored tasting session.
He further explained how each of the Johnnie Walker blends are crafted and matured to deliver the unique taste, characteristics and flavours that the refreshing drink is known for. He also pointed out how only whisky that is produced in Scotland and within the stringent quality regulations of the Scotch Whisky board can truly be called "Scotch".
It was an exquisite event that saw celebrities like Samson Siasia, Uche Jombo, Olisa Adibua, Oona Priddy, Ohimai Atafo and so many others being treated to the very best of the Johnnie Walker hospitality.
The renowned Johnnie Walker Global Brand Ambassador – Tom Jones who was in Nigeria for the very first time is a hugely knowledgeable and credible Scotch Whisky expert who travels the world in his role as the Johnnie Walker Global Ambassador providing intimate knowledge of Johnnie Walker to whisky connoisseurs and helping them discover more about the magic and mystery of the world's number one selling blended Scotch whisky brand.
Tom Jones has worked in the drinks industry for over 20 years.  His fascination and love for the world of whisky started 12 years ago.  He has worked closely with distillers, blenders and whisky producers throughout Scotland some of which are John Walker & Sons, Diageo and Morrison Bowmore Distillers giving him a great knowledge of the industry and strong contacts within it.  He is passionate about the rich and inspiring history of whisky and has been involved in many high profile events including the Classic Malts Cruise, The Brit Awards and the Johnnie Walker Golf Championship at Gleneagles.
About Johnnie Walker
Johnnie Walker is the world's number one premium blended Scotch whisky and the number one choice of the world's whisky experts.  It is sold in nearly 200 countries with five bottles of Johnnie Walker sold every second of every day. In Nigeria, over 1.5 million bottles of Johnnie Walker are sold every year and sales have increased by over 100 per cent in just five years.It is an iconic brand that embodies the ideals its lovers admire and has become synonymous with masculinity, authenticity and progress. Johnnie Walker is a great tasting whisky of the highest quality and offers a range of blends to suit different tastes and drinking occasions.
Johnnie Walker Red Label        
First known as "Extra Special Old Highland Whisky", Red Label is the only blend originally created for mixing made of an adventurous combination of 30 unique single malts and grain whiskies. Red Label starts off soft and spicy but ultimately develops a smoky character with a warm finish.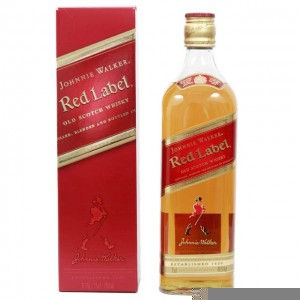 Johnnie Walker Black Label       
First blended in 1867, but named Black Label in 1909, this whisky drink is the benchmark by which all other blended scotches are measured. Black Label is known for its mysterious depth of taste and includes a blend as many as 40 whiskies, each aged 12 years or more. Its characteristic smokiness is balanced by hints of cedar along with chocolate and vanilla sweetness.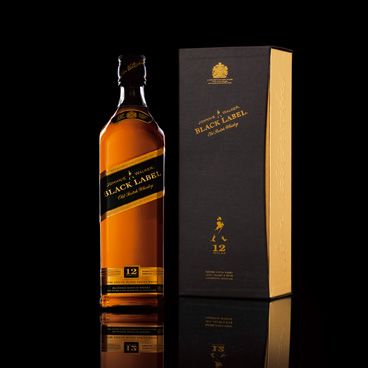 Johnnie Walker Green Label     
Formally introduced to the Johnnie Walker portfolio in 2004, Green Label is blended entirely from malts, creating a smooth, distinctive, perfectly balanced Scotch whisky. Four signature malts provide the key taste influences giving this 15 year old whisky its status as a malt of substance. The likes of spice, green fruit and nutmeg, are accompanied in this blend by a fruity aroma with natural notes of the forest.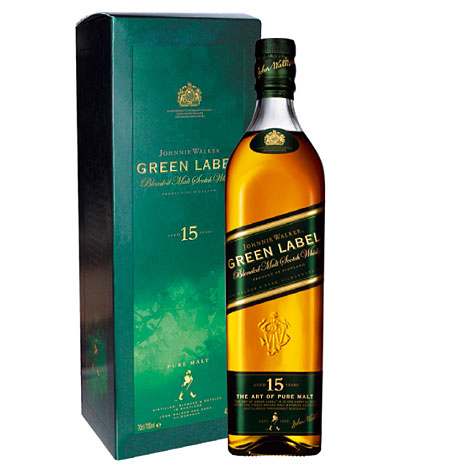 Johnnie Walker Gold Label        
Effortlessly indulgent, Gold Label is a skilful fusion of rare aged whiskies inspired by the notes originally kept by Sir Alexander Walker. Gold Label is the ultimate whisky pleasure. First blended in 1920 to mark the 100th Anniversary of Johnnie Walker and Sons, each whisky within is matured for a minimum of 18 years. Supremely mellow, it touts a creamy, honeyed body with hints of slight caramel and vanilla.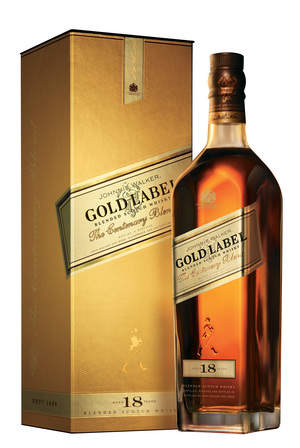 Johnnie Walker Blue Label
Blended from the rarest and most expensive whiskies in the world, Blue Label is the world's ultimate Scotch whisky. Many of its whiskies come from distilleries that no longer exist, resulting in its unforgettable taste and overall intense experience. Its extraordinary portfolio of rich flavours include touches of smoke, sherry and fruitcake, along with sherry, honey and vanilla notes finished by dark chocolate overtones.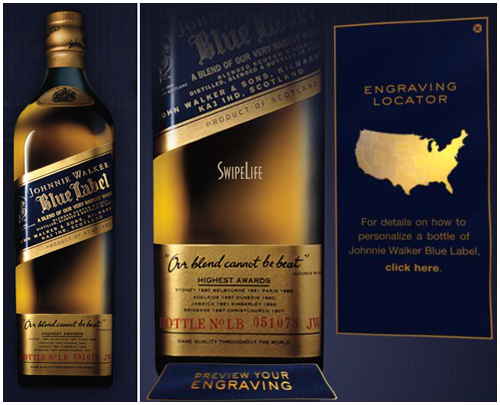 Remember to always enjoy Johnnie Walker responsibly – strictly 18+.  Plan ahead! Don't drive after drinking.
Further information about Johnnie Walker;
Visit their official Website
Check out their Facebook Page
___________________________________________________________________________________________________
Advertorial – Sponsored Content