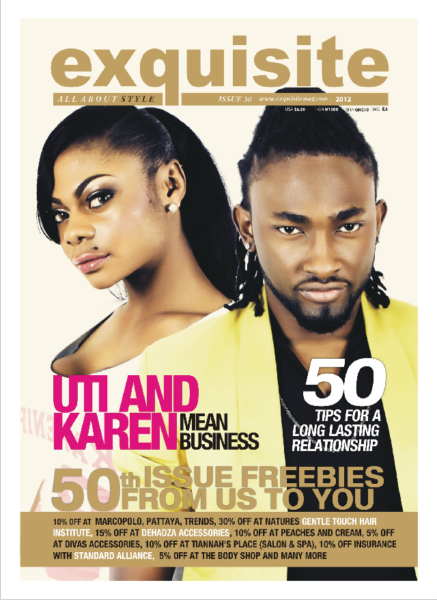 To celebrate Exquisite Magazine's golden milestone of consistency, passion, dedication and diligence, BBA stars- Uti Nwachukwu and Karen Igho grace the coveted cover of their May Issue.
The outgoing dapper crooner Uti speaks exclusively to Exquisite Magazine about his journey from the BBA house, how how he invested the money he won and his thoughts about the movie "True Citizen", which he stars in.
It seems just like yesterday when Karen Igho, the girl who made you and I watch every episode of BBA Season 6, won the 2011 edition of the hit show. Not one to be remembered only for her time in the BBA house, Karen has made herself a household name. She speaks to Exquisite Magazine about her huge paycheck and how she is spending it wisely. She also calls her mother – onimo in her local dialect, her role model.
The 50th Issue also features a one-on-one conversation with the CEO of Sterling Homes Kunle Adeyemi, a hot topic -why do some men insist on pregnancy before marriage and an eye popping fashion spread.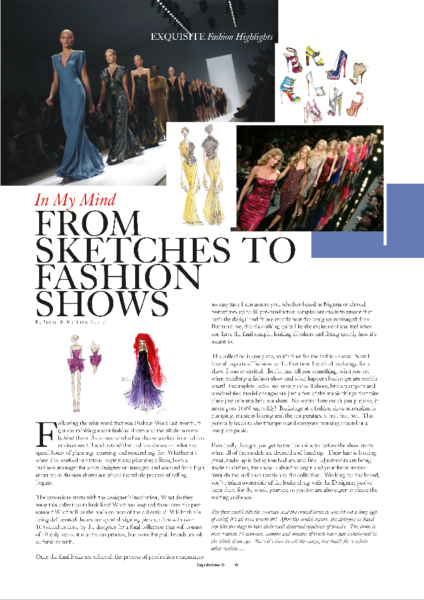 Ask your vendor for a copy and be sure to send an E-mail to Exquisite Magazine for details on how you can join the celebration of their 50th Issue on Friday 18th May 2012.