Each time an event is published on BellaNaija.com, our very special BN Style watchers are quick to pronounce judgement on who looked fab and who should get the boot and with the growing strength of the fashion industry, Nigerian celebrities get it right sometimes and falter on other occasions, this is why this new reality talk show Glamsquad is launching soon.
Glamsquad is a reality talk show inspired by E! Entertainment Television's hit series – Fashion Police, but adapted and made culturally relevant to our society here in Nigeria.
Just like E!'s Fashion Police, the show will have 4 regular co-hosts with surprise guest appearances once in a while to keep viewers on their toes and will see them critique and discuss the dos and don'ts of the fashion in the country. The show will not only focus on celebrities, but also on socialites and wannabes.
Programme Segments
Air Bags – In this segment, the panelists guess a celebrity based solely on the amount of cleavage revealed by their outfit.
Who Wore it Better -This time, the panelists spotlight two or more stars wearing the same outfit on different occasions or even at the same event. They discuss the individuals in question and select who they think looked best in the outfit. Warning: Both the loser and the winner may be subjected to ridicule with the winner chosen as the lesser of two evils.
Hit or Miss – In this slot, the photograph of a person with their face obscured is presented, often the individual will sport a revealing or disheveled clothing. The hosts and each of the guests have a paddle with "Beginner"  written on one side and "Interm+ediary" written on the other. The person's outfit is ridiculed, before the anchor and each of the guest hold up their paddle to declare whether they think, the individual in question is a beginner or an intermediary, before the mystery person's identity is revealed to all. If they turn out to be a starlet, they are ridiculed more.
Senior/Senorita – Here the celebrity being analysed is not revealed and accurate given to those who got the sex right.
O.T.T (Over the Top) – The panelists x-ray and bring down the celebrities who overdress all in a bid to make fashion statement but have unconsciously committed "tautology"
Be Weave it or Not – The panelists x-ray celebrities adornment of weave on and make a pronouncement on who's hot and who's not.
Style Vigilante – This is the out and about segment where images from events are analysed. The hosts make comments on the style saviness of the celebrity being revealed.
Meet the Anchors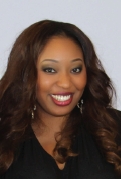 Latasha Ngwube
Latasha is one of Nigeria's top beauty, fashion, social and lifestyle correspondents. She has profiled some of the most prominent Nigerians chosen to be the cover personalities of the week when she was with This Day's Style Magazine, won two awards in 2010 as Fashion Writer of the Year and was also nominated by the prestigious Future Awards committee in the "Writer of the Year" Category.
Having reported from the Mercedes Benz New York Fashion Week, South African Fashion Week and Grand Opening of Tinapa to mention a few, she is one of the known faces in the Nigerian fashion industry. She is now a contributing editor at Vanguard's Allure Magazine.
On GlamSquad,  Latasha will be brash in her approach , she is assertive and commands a strong presence. According to her, she is on the BIG side and is not ashamed to poke fun at herself and other celebrities. Her criticism is objective and will be a wake-up call to order for fashion offenders.
**********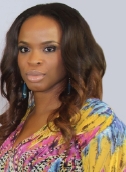 Odun Ogunbiyi
After returning to Nigeria from a career in hospital pharmacy abroad, Odun, indulged her passion for all things fashion and girly. Currently a fashion editor at TW Magazine as well as a blogger and PR specialist.
She loves to work out and on GlamSquad, her overview would probably skew towards her professional competence as a pharmacist as she would be prescribing the right fashion dosage expected for celebrities. To judge her based on her charming looks would be courting an alliance with a cup of hemlock. Any celebrity she picks on would be surgically dissected and made better at the end of the day.
****************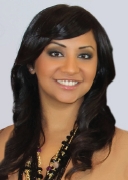 Megha Joshi
a.k.a Ms Pearl of Wisdom
Pearl is a fictional character with a weekly column in Sunday's Vanguard Allure. With a sarcastic humor, Pearl who has become famous for her totally unsympathetic advice to her readers problems, will on GlamSquad introduce a fun, sharp, sassy view on fashion.
Pearl, played by her creator Megha Joshi, is an entrepreneur, PR whiz kid, international socialite and writer, music and style lover.
*****************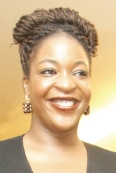 Wunika Mukan
After graduating from Howard University with a degree in Telecommunications Management and Economics.
Wunika Mukan returned to Nigeria in 2010 and began working as Project Manager for the Miss Nigeria Competition under AOE Events and Entertainment while working to deliver a proudly Nigeria brand with professionalism innovation, elegance and restoring the Competition to once again becoming one the most sought after beauty titles and premier events in Nigeria.
Her duties with the Competition also included hosting the 2010 & 2011 Miss Nigeria Reality Show "Crowning of the Queen". A 2-week Reality Program that aired on both local and terrestrial TV stations. On the GlamSquad show, she is set bring her best in critiquing celebrities in unfashionable outfits.
The Crew
The crew behind the show consists of Remi Diagbare, Jide Omidiran (Director), Bayode Ojo (Script & Content Writer), Adeyinka Akingbade (Creative Design Consultant/Pro Photographer), Chalya Shagaya (Set Designer) and Bola Fadina (Beauty Entrepreneur)
The GlamSquad show will be recorded live at the Wheatbaker Hotel, Ikoyi, Lagos and will air on DSTV, STV Network, Channels TV and Ben TV London – Will you be watching? Let us know!