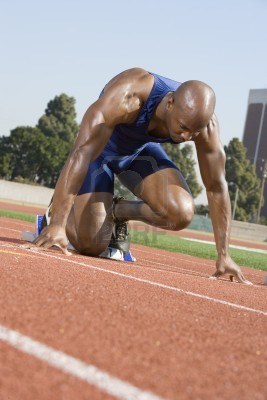 In my previous post on Finding and Unlocking Purpose, I shared four tips that will get you started on the path to fulfilling purpose. I also gave you, my precious readers, the opportunity to give me feedback on your thoughts, feelings, and progress. I really enjoyed reading your feedback and progress reports. The common question I got from people was on where to start. I had someone say to me, "I think I have a sense of my purpose, but I'm not sure, I don't know where to start."
As simple as the principles are, it's not my desire to portray them in a way that makes anyone feel inferior because they're not sure where to start. My absolute heart's desire is to help you, and to challenge you to exceed higher goals. I want to see you live your best life, and be all that you were created to be. I do understand that people are on different levels, and given the feedback I received, i'll like to give you some more insight as to how to get you to take what I consider to be the very first step.
Success in life is the degree to which you fulfill purpose. The first step to succeeding in the area of your purpose is to find where your passions in life align with your gifts, talents and abilities, baring in mind that you are not equipped with gifts, talents and abilities to tackle every problem you are passionate about. The next step is to get direction from God. This is not for you to sit around waiting for a "voice". 
Maybe you're passed this level, you have a sense of what you should be doing, but you're not just sure on how to go about it, what do you do? Do the following. Get out a piece of paper, and begin the ponder on these questions:
What things am I passionate about? 

What things get your attention and make me feel the need to effect change? 

What problems do you notice easily?

What issues ignite in me a sense of responsibility and produce deep emotions in me?
Don't take this exercise lightly, but give it considerable amount of time. The goal of this exercise is to help you become aware of what things you are passionate about. As you go through this, keep in mind that the heart of purposeful living is to be of service towards humanity.
The next step is to identify your areas of competency.
What things do you have a knack for? 

What have people acknowledged that you are particularly good at? 

What experiences have you had in which you demonstrated certain capabilities that you thought were ordinary, but people considered it a big deal?
You may have thought nothing of it, but  it is valuable. Everything you experience in life, somehow works towards unveiling the seed of destiny within you. Don't get me wrong, I'm not saying bad experiences are necessary for you to unlock your purpose. Rather, if you are committed to the discovering and fulfillment of your purpose, you will be able to recognize the opportunity in the midst of adversity. So do not ever discount your experiences in life, they all count for something. The skills that you have used to tackle problems on a small scale are part of what adds color to life. As you write these down, you may not feel like you are an expert, but that shouldn't stop you. Instead, commit yourself to growth and development of these skills, and start where you are with what you have.
Too often when we think about our purpose in life, we tend to unconsciously measure ourselves against the great things that we see others doing, and rather than being motivated, some get discouraged. We tend to have the notion that success is an overnight phenomenon. There is no such thing as an overnight success. Lasting success is a result of persistently applying oneself to the principles of success, while patiently staying the course until the fruits are seen. Everyone who has succeeded in the area of their purpose started with something. With each step taken, the vision becomes clearer, but one must remain patient and persistent enough to see the maturation of the seed of purpose within.
I shared a few success inspirational stories on my blog on how small steps led to huge impact in the world. You will notice from each of these stories that the people involved all had a passion, accompanied with some kind of skill, and they decided to start something with what they had. They were committed to what they were doing, and the consistently applied themselves to their cause, and this fueled the growth of the seed they had initially started with.
The famous Mother Teresa of Calcutta was an Albanian born Catholic Nun who founded the Missionaries of Charity. Her accolades are extensive, including the 1979 Nobel Peace Prize that she received. But how did this all start? Being a Catholic nun, she was obligated to engage in charitable activities. She records an experience she had on a mission activity ordered by her convent to be among the poor and help them. In her words, she initially thought the assignment to be a mere responsibility she had no choice but to do. But on that day, she came to a sudden realization about the nature of what she was doing. In her own words, she described it as receiving "the call within the call". It was at this point everything changed for her. Her devotion to helping the children of Calcutta was changed from a religious obligation to her caring wholeheartedly. She had no money of her own initially, but she did what she could with what she had.
For her, in that season, the schools,and orphanages simply felt like the appropriate thing to do. Her passion was for the children, her skills among others were the special ability to show mercy, and to love and care unconditionally. The "call within the call" was her leading and direction.  She kept doing what she discerned to be appropriate each step of the way, and things began to grow. The vision became clearer, the next steps just came naturally. Nearly 50 years after the start of her mission, her organization at the time of her death had 610 missions in 123 countries including hospices and homes for people with HIV/AIDS, leprosy and tuberculosis; soup kitchens; children's and family counselling programs; orphanages; and schools.
Now, ask yourself what seems appropriate for you to do now. Remember we're talking about taking little steps. Don't focus on the glamour or the prestige of having a global brand. Keep the vision clear; How can you serve with what you have in the areas you are passionate about?
So what are you going to do now? All of this means nothing if you don't take action. Keep your focus on serving people, and do what you know to do now with what you have. The problem is not what you don't have, but it you choosing to do nothing with what you have. Search your heart, and do what feels right at the moment, and make sure you are led every step of the way!
As always, I'll like to hear from you, so feel free to reach out to me to share your thoughts, progress and eureka moments via http://moyomamora.com/contact . For the sake of community and inspiration to others, I'll ask that you drop a comment!
#BeInspired
PS: I have a  New Year offering for you. Visit http://moyomamora.com/ynp for more details
Photo credit: 123rf.com
_____________________________________________________________________________________________
Moyo Mamora is a visionary leader and an insightful teacher of Biblical life principles. He is the author of Young & Purposeful: Discovering and fulfilling purpose early in life, and Power Points for Success. He has a personal goal to empower people to live a victorious life! He runs a personal development blog at www.moyomamora.com and you can connect on twitter @MoyoMamora, and facebook: moyomamoralive