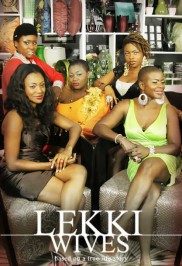 After so much speculation, the first preview is finally here!
When we got word of a "Lekki Wives" TV series, many assumed that it would be a reality TV show similar to the "Real Housewives" and "Basketball Wives" franchises in the United States of America. Well, we can tell you that it is actually a scripted series but based on the preview, this has all the "guilty pleasure juiciness" of your favorite reality TV shows.
Find out more about "Lekki Wives" below.
"Lekki Wives" – The Synopsis
They move up the ladder in leaps and put the meal on the table…
They hop on and off countless beds and enjoy the upside of being trophy wives…
Now, they must together experience the price of change while finding ways to hold their own…
Here is how ThisDay's pop culture columnist describes the lead charcters of "Lekki Wives" – The rich and domineering Miranda played by Adaora Ukoh, Lovette (Kiki Omeili) the carefree housewife who flees her poor home for greener pastures; the wannabe Uju (Catherine Obiang); Peace (Keira Hewatch) the ex-prostitute, and Cleopatra (Chinonso Young) the trophy wife.
Different homes, diverse experience, one location.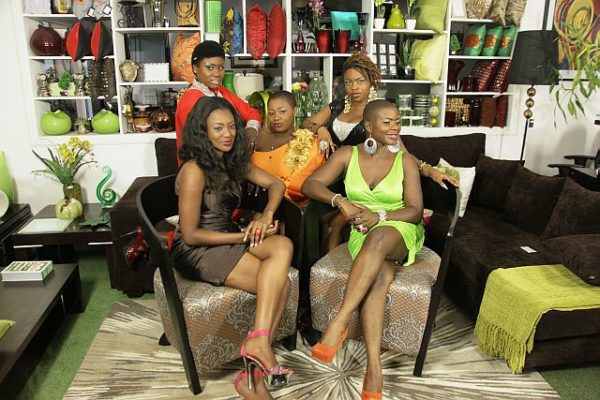 Season 1 of "Lekki Wives" – Overview
In this season of Lekki Wives, We follow the lives and conditions of 5 women living and working in the "Highbrow" Lekki Axis
The women will portray very significant issues trending in Lekki and will bring to fore the very many troubles and lifestyles of Lekki residents
Starring Adaora Ukoh, Katherine Obiang, Chinonso Young, Kiki Omeili and Keira Hewatch. "Lekki Wives" is written, produced and directed by Blessing Effiom Egbe for B'Concept Production.
Check out the trailer below.