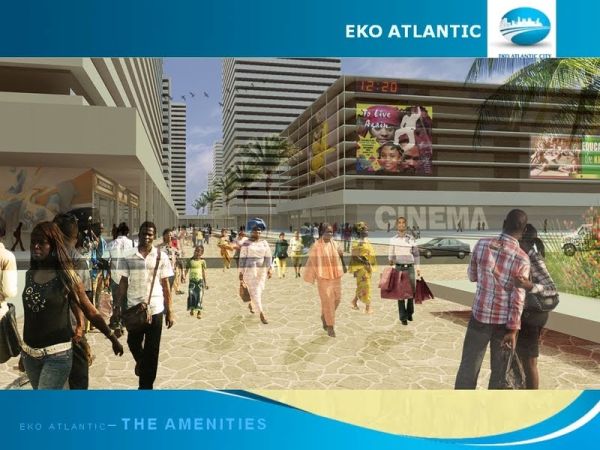 Former U.S President Bill Clinton, President Goodluck Jonathan, Lagos State Governor Babatunde Fashola and other state governors and ministers are expected to be in Lagos today to attend the opening of Eko Atlantic City.
Eko Atlantic is anticipating 400,000 residents and a daily flow of 250,000 commuters. The ten square kilometer development will have waterfront areas, tree-lined streets, efficient transport systems and mixed-use plots that combine residential areas with leisure facilities, offices and shops. The city will satisfy needs for financial, commercial, residential and tourist accommodations with a state-of-the-art high-tech infrastructure in line with modern and environmental standards.
The multi billion naira land reclamation project along the Bar Beach coastline called Eko Atlantic City is set to be launched today. Residents have been warned to prepare for possible road closures around and unusual traffic snarl.