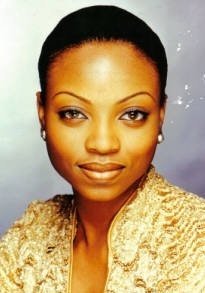 Your personal brand (i.e. what you are recognized as being about) is your biggest asset, whether you're an entrepreneur or a determined woman trying to scale the career ladder. It is not enough for young Nigerian career women to just be good at what they do or to be a great personality, effective reputation management is essential to make it in the big time and avoid any damaging slurs and assumptions about how you got there.
So how do we do this?
Understand & Live the Brand
International makeup megastar Eryca Freemantle stresses the importance of developing your personal brand early and as soon as you can afford to, bringing in professionals to help you develop and project it. Ultimately the responsibility lies with the individual. However, "Eryca Freemantle is a global brand, makeup artist to celebrities and consultant to major mainstream makeup brands. A teacher and trainer to students from across the world. I had to learn very early on what a personal brand is and what it means. I would say ultimately that at all times you should reflect your brand. Seek 3 to 4 personal brand developers to advice you accordingly. Your reputation follows you. he best will only want the best. Be the champion to your brand and your purpose."
Be Consistent
Ronke Ige, Founder of Emi & Ben skincare says the best piece of business advice she's ever received is "To strive for consistency in everything from your brand's "tone of voice" and personality to how your company goes about its daily business." Consistency reinforces the core values that you stand for and creates an authentic message that reinforces people's perceptions of your personal and professional integrity.
Turn Beauty into a Business Asset
Nigeria's leading female entrepreneurs are often glamorous and stylish women as well is being incredibly intelligent, and business savvy; unfortunately there will always be poisonous people who'll try and use this combination against them to damage their personal brand. The key is to challenge these assumptions and make your femininity an asset, not something to be circumnavigated or hidden.
Nike Oshinowo is no stranger to controversial slurs about how her looks may have superseded her talents in achieving her incontrovertible successes as a female entrepreneur. The former beauty queen hit back at her critics with a frank interview in the April issue of TW Magazine and now leads a workshop on "Challenging perceptions to create profit – Translating your femininity, beauty and lifestyle into credible business ventures".
Always Deliver on Your Brand Promise
Super successful business leader Chichi Nwoko, who brought Nigerian Idol to our shores, says "With regards to personal branding, it is the single most important thing one has to do as an entrepreneur. One should determine the specific thing(s) that one wants to be know for as one's brand deliverable promise at any time. While there may be circumstances beyond one's control to deliver promptly on one's brand promise especially, given the structural hindrances which are often prevalent in such developing countries as Nigeria, it is nevertheless crucial that one should strive not to lower one's standards and integrity."
Whatever you decide your personal brand is, it should be easily identifiable with the real you that your friends and family recognise. It's a lot easier to create a consistent, authentic story when you're projecting your best side as opposed to trying to be someone totally different.
You can meet Nike Oshinowo, Chichi Nwoko, Eryca Freemantle, Ronke Ige and many more women like them who've successfully created powerful personal brands at the Women in West Africa Entrepreneurship conference taking place 20-22nd June, 2013 in the Eko Hotel and Wheatbaker Hotel in Lagos. For more information visit www.wowenigeria.com.
__________________________________________________________________________________________________
BellaNaija.com is partners with the Women in West Africa Entrepreneurship Conference