There's a new fashion brand in town. Kitschai, owned by London born creative director Andrea Ushedo was established early this year and has released a dark and edgy costume design collection for its debut titled "Unicorns and Bullet Wounds".
Taking its inspiration from the West African safari with print and textures, PVC, dip-dyed patterns and more. To maintain its authenticity, the fabrics used were hand dyed in Mali and Guinea. According to the designer, the collection was made to represent freedom, strength and wildlife.
The collection has a mix of versatile ready-to-wear pieces like a turtle neck and mono strap dress in dyed fabric and a couple of high fashion pieces in leather. View the collection below.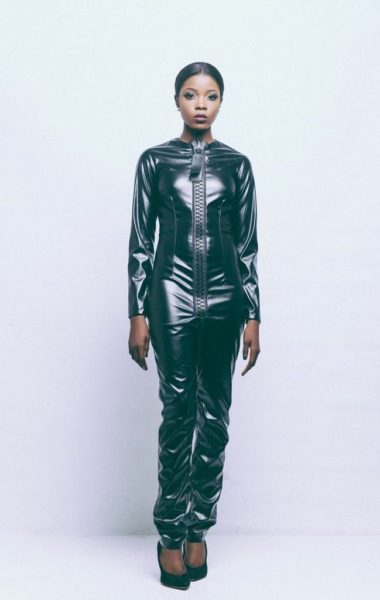 Photographer: Obi Somto
MUA and Hair stylist: DFalana
Models: Princess Polo and Ndidi
Stylist: Kitschai
For more information on Kitschai Follow them on Twitter – www.twitter.com/Kitschai |Instagram – @Kitschai | Email – [email protected] | Call them on 08096440617.