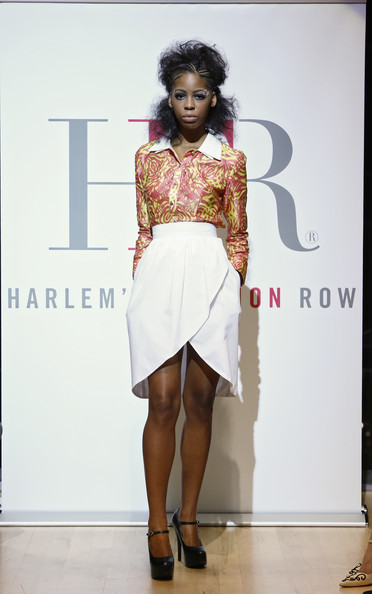 It was day 2 of the New York Fashion Week 2013 and Africa was still shinning.
Congolese designer Kahindo Mateene of Modhanik represented her motherland with her Spring/Summer 2014 collection which was themed with white and a variety of colored African prints that ranged from mild yellows to bright oranges.
The collection  was filled with pretty sun dresses, skirts with asymmetrical hems, knee-length dresses with adire fabric inserts and long pleated dresses.
Personally, I think the collection came together really well and there are definitely some next season trends there; like the prints and major white. But don't take my word for it, view the collection below and let us know what you think.
Photo Credit: Hautefashionafrica