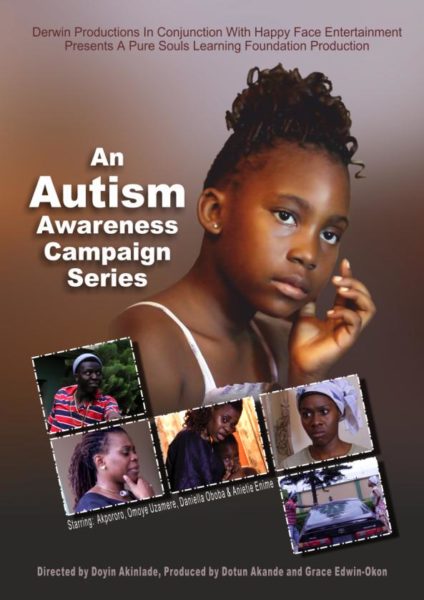 In line with advancing an awareness campaign for Autism in Nigeria, Pure Souls Learning Foundation and Derwin Productions in collaboration with Patrick Speech and Languages Centre have created a short film to raise awareness of Autism.
This "Autism Awareness Campaign Short Film" Stars Akpororo, Omoye Uzamere (Brownie), Danielle Oboba & Anietie Enime. It was directed by Doyin Akinlade and produced by Dotun Akande & Grace Edwin-Okon.
The launch of the film will take place at the "Talent in Autism Show"; a yearly event aimed at showcasing the gifts and the hidden talents in the children, as well as adults living with Autism in Nigeria. After the launch, the short film will then be launched online.
Check out the trailer below.

Show support for the Autistic in Nigeria by showing up.
Date: Friday 8th December 2013
Time: 3PM
Venue: The Incubator, 7/8 COD Church Road, Lekki Peninsular, Lagos.
______________________________________________________________________________________
Sponsored Content