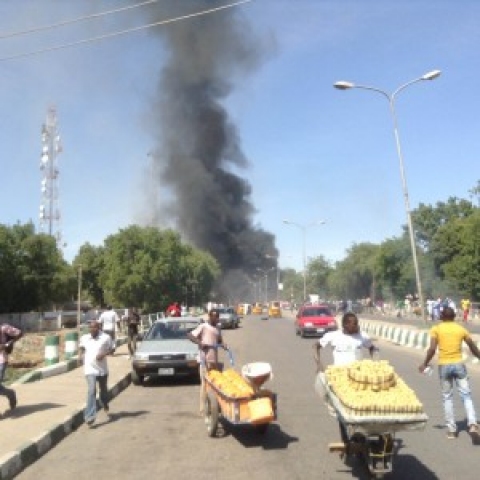 Although today Tuesday 14th January 2014 is a holiday, the people of Maiduguri are not having a great time.
A major bomb explosion is reported to have occurred in Maiduguri's Post Office Area, killing at least 7 people. Sahara Reporters claim.
It is said to be one of the deadliest bomb explosion with the city in months. Residents have left the vicinity while the dead and injured are currently being evacuated from the area.