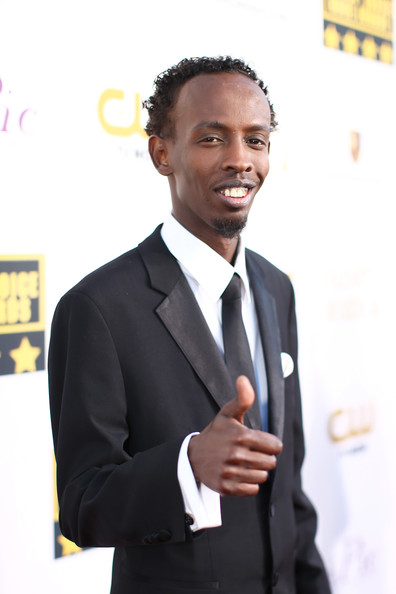 Fun Fact – Apart from 12 Years a Slave stars, did you know there is another African nominated for the 2014 Oscars?
Oh yes there is. The media has been zooming in on Lupita Nyong'o and Chiwetel Ejiofor, but haven't brought a lot of attention to Barkhad Abdi.
Barkhad Abdi who is from Somalia, made his first ever acting debut alongside Hollywood movie star Tom Hanks in one of 2013's biggest movies – Captain Phillips.
The rising actor who was a former limousine driver  shares through a telephone conversation with CNN correspondents, how he scored the role.
Check it out!