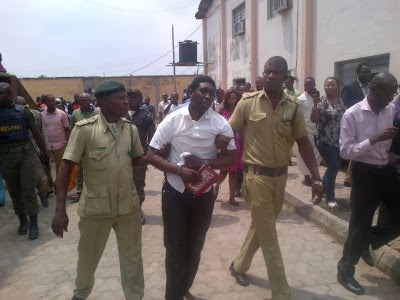 On Friday 21st February 2014, Akolade Arowolo was sentenced to death by hanging at a Lagos High Court in Ikeja for the murder of his wife Titilayo in 2011.
If you missed the full scoop, click here
Channels TV was present outside the courtroom. They filmed the 32-year old clutching his bible and singing praises, before breaking down in tears.