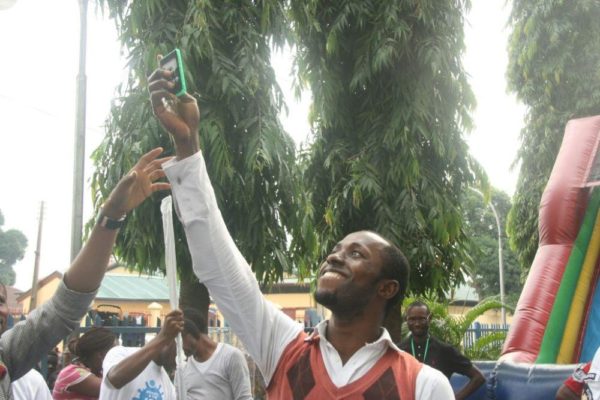 For days, people of Lagos, Abuja, Benin and Port Harcourt asked the question #whatsintheice?
Finally, the mysterious item has been revealed by four lucky winners in these states, who were able to break the ice on Saturday 1st February 2014.
The lucky winners, Emmanuel Riverson (Lagos), Musa Abba (Abuja), Gabriel Edoro (Benin) and Promise Elemah (Port Harcourt), did not only win the item in the mysterious ice box but also won a cash prize of N100,000.
Guess what the item was?…..one of the new Nokia Asha Ice Range. At the event held at E-center, Yaba, Lagos; Silverbird Galleria, Abuja; UniBen, Benin and Genesis Deluxe Cinema, Port Harcourt, Nokia, unveiled its new range of smartphones known as the Nokia Asha Ice Range: Asha 500, Asha 502 and Asha 503.
Check out a selection of photos from the event.
___________________________________________________________________________
Sponsored Content