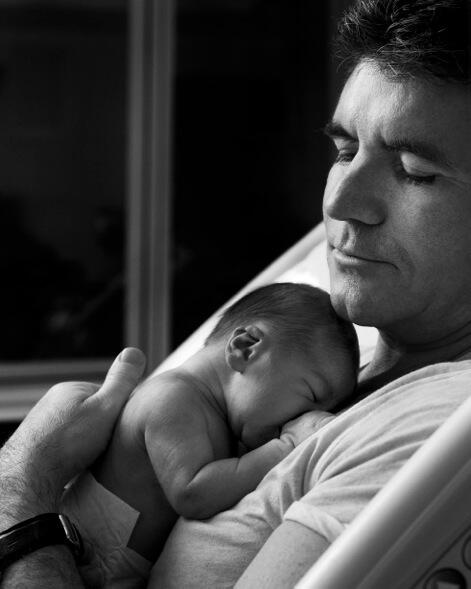 On Valentine's Day – Friday 14th February 2014, Simon Cowell welcomed a baby boy Eric, with Lauren Silverman.
The happy father went the same route as Beyoncé and Jay Z by ignoring requests from magazines and posting the images of the baby online.
Simon unveiled three absolutely cute photos of the baby; one where he shares a special moment with his son and another with the mother.
"Mum, Dad and Eric. Now two days old" he captioned the black and white images.
The British TV personality/exec and Lauren faced a lot of criticism when it was announced that they were expecting a child together. Lauren was the wife of one of Simon's close friends at the time.