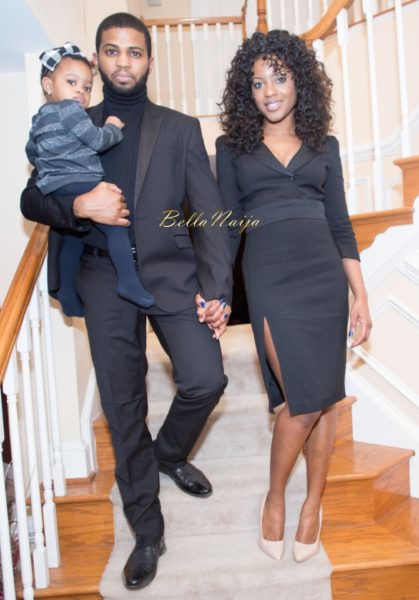 Happy Valentine's Day! – Love from BellaNaija Weddings.
No love is truer than that which has stood the test of time. For our Valentine's Day Special, we present The Adegbenros – Christine – the cutie pie, and beautiful Lara & Alex Adegbenro.
We featured this beautiful BNW couple – married in 2011 – see their romantic and beautiful wedding HERE.
Alex shares with the BNW fam what marriage means to him and a photo session of his beautiful family by AdeWest Media.
Enjoy!
xoxo
***
"Marriage is the best, hardest, most rewarding and most humbling part of my life. My amazing wife, Lara and I have been married for two years and two months and I'm praying for seventy more great years with my woman. We know each other too well (as I think couples should), that it feels we've been married longer. So far, it has been an amazing journey. We've had turbulences here and there, but amazing nonetheless.

Marriage is …
Marriage is a haven of encouragement and a never ending learning experience. Through the many happy days there will inevitably be conflict and complications and to make it work one has to believe in the value of their marriage and their partnership with their spouse. That is working well for us as well as a few other things such as praying together. One of the things that drew me to my wife was her relationship with God. She randomly sends me prayer points during the day. It is also important for couples to discuss finances, accept your partner's faults, make time for romance (have some "you" time), explore each other's interests, learn how to deal with conflicts and remember to learn from mistakes.

Unexplainable Love
Marriage has definitely changed me. I'm more prayerful, more attentive and more patient. Even more after the birth of my precious gem Christine. Since her arrival, I have spoken to God way more than prior to. Being a father is a gift and I cherish every moment of it. Everyone tells me I talk about my daughter a hundred times a day. I never noticed. Lol! That's that unexplainable love.
I want to say kudos to the married people out there and good luck to the newlyweds and those gearing towards marriage. If these tips worked for my wife and me, they'll definitely work for you."
We hope God continues to bless this beautiful family!
***
2+ happy years later …
Photo Credits
Wedding Photography: Yes! Photography – www.yes4tography.com
Family Photoshoot: AdeWest Media – www.facebook.com/AdeWestMedia
________________________________________________________________________________
We love weddings as much as you do – get in touch for inquiries, inspiration & more!
E-mail: weddings (at) bellanaija.com | E-mail for #AsoEbiBella: asoebibella (at) gmail.com