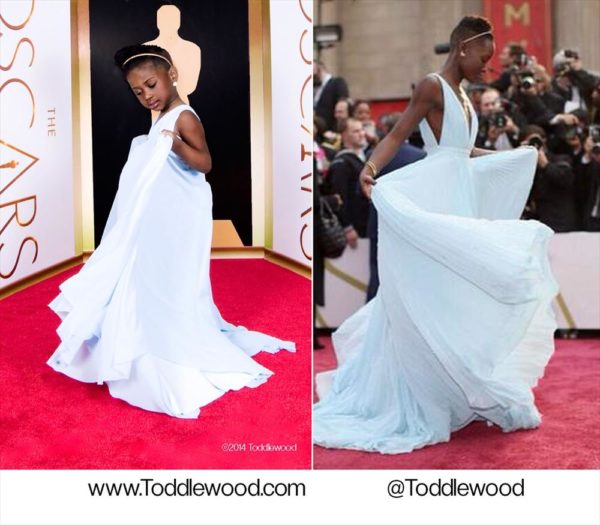 We can't handle this cuteness…the Toddlewood crew are so adorable.
Talk about saving the best for last. Every awards season, the ever energetic and creative Tricia Messeroux and her team present us with must see mini-mes of looks of the stars from the red carpet.
 From the Golden Globes, to the Grammys and finally the big one – the Academy Awards (Oscars).
Making it on the coveted mini-me list are Kenyan movie star Lupita Nyong'o as well as Jared Leto, Charlize Theron, Meryl Streep, Matthew McConuaghey and Camila Alves, Pharrell Williams and Helen Lasichanh, Jennifer Lawrence, Giuliana Rancic and Kelly Osbourne.
You are going to love it. Enjoy!
Photo Credit: www.toddlewood.com