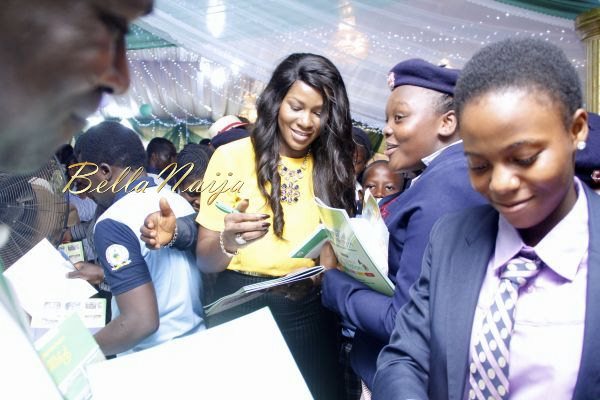 Stephanie is all about inspiring the Nigerian youth.
Over the years, the Nollywood superstar has proven she is passionate about young people and inspiring them with knowledge they need to have a positive impact on the society.
Stephanie Linus was a role model and panelist at a recent event organized for Secondary Schools students in Nigeria.
The event was titled "We Are the Future of Our Nation – WATFON". It is a yearly inspirational event organized by Edumark Consult for the graduating class of Secondary Schools .
She spoke on "What I Wish I Knew When I was 16" during a very engaging session. She recalled to the thousands of teenagers present about how she developed a passion for entertainment at a young age and nurtured her dreams.
Dr Leke Pitan, former Lagos State commissioner for heath, as well as Jimi Agbaje, a former Lagos State Governorship candidate, were also panelists. Toyosi Akerele of RISE Networks moderated the session.
The First Lady of Ogun state Olufunso Amosun and Sahara Group Executive Director Tonye Cole, were also present at the event.