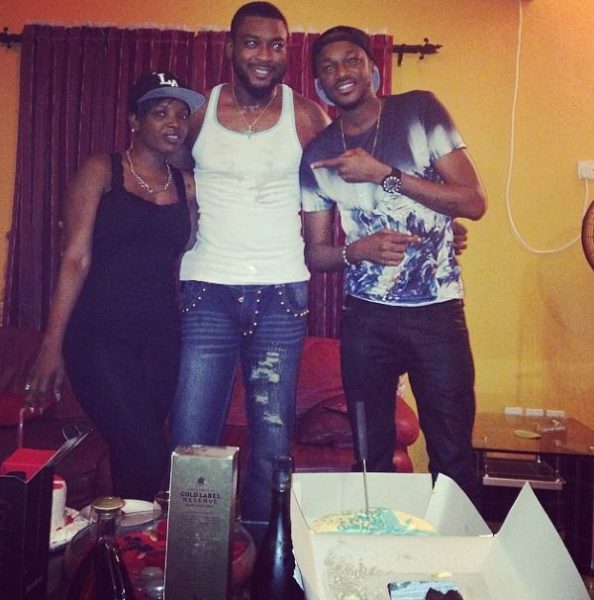 Wait, is it just us or Chidi Mokeme doesn't seem to be ageing?
I mean, we still remember him in movies like Abuja Connection (2003), Desperadoes (2001) and Love & Pride (2004) and he still looks the same…well with better biceps.
On Monday 17th March 2014, the Nollywood superstar turned 42. An intimate surprise celebration was held for the actor with Annie and 2Face Idibia as well as Maryanne Bassey in attendance.
For the private affair, Chidi was all smiles in a grey tank top that showed off his chiseled bod, as well as jeans.
Hey Chidi, we will like to get some of that no-ageing juice you've been drinking from.