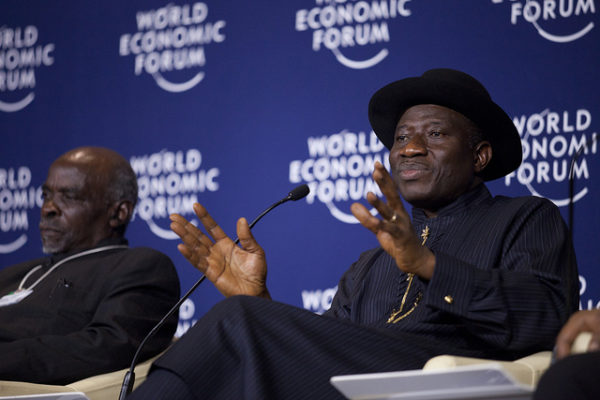 Nigeria has been chosen to host the 24th edition of the World Economic Forum on Africa (WEF). The event will be held in Abuja from May 7th-9th this year.
The forum will bring together regional and global leaders to discuss innovative structural reforms and investments that can sustain the continent's growth while creating jobs and prosperity for all its citizens.
With a Gross Domestic Product (GDP) of $510 billion, Nigeria's economy has overtaken South Africa's as the biggest in Africa. And so it is fitting for this year's WEF to be held in Nigeria (last year's edition was held in Cape Town, South Africa).
However, there have been concerns over the event still being held in Abuja despite the recent Nyanya-Abuja bombing that killed over 71 people and injured over 120.
Despite these concerns, WEF says the forum will still be held in Abuja.
"Our security planning for the World Economic Forum on Africa is already well under way and will be the largest security operation ever mounted in this country for an international summit," the forum said, in a statement.
"These tragic events will not stop us from delivering on our promise to host a world-class meeting next month."
Photo Credit: travelseelove.com/www.weforum.org