Here's your chance to get lucky!
Secure Electronic Technology Plc and Globacom have teamed up to launch a Nigeria Centenary Lottery television commercial where Nigerians have the chance to win fantastic prizes including 24 Hyundai Jeeps and a One Hundred Million Naira (N100,000,000) grand prize.
Addressing newsmen at the event, the company's business director, Kemi Kaka, said the lottery was organized to give back to the society in a spectacular way. The Promo is set to run from Tuesday 17th June 2014 to Tuesday 2nd September 2014.
At the launch,the representative of the Secretary to the Government of the Federation and Senior Special Assistant to the President on Research and Documentation, Ferdinand Agu said that the importance of the Centenary Lottery is a way of generating revenue to assist government in making life better for Nigerians in all ramifications.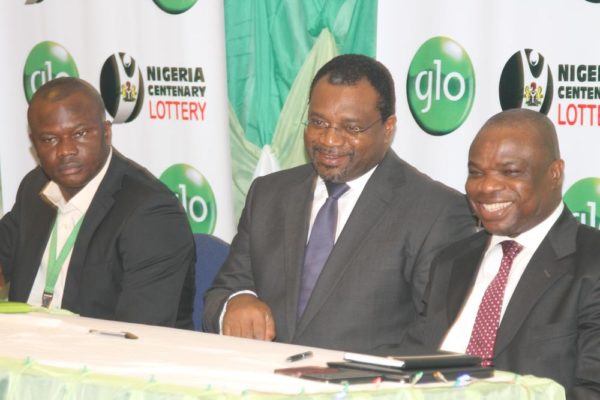 He commended Globacom for joining hands with the federal government to give Nigerians a worthy centenary celebration.
Also speaking at the event, the Director General, National Lottery Regulatory Commission, Adolphus Ekpe commended the centenary lottery which he described as a win-win platform for Nigerians. He urged participants not to hesitate to flag any issue to the Commission, promising to promptly tackle such issue in the best interests of the people.
Leticia Otomewo who represented SET Plc said the second phase of the promo had been further enhanced to give Nigerians more opportunities to win bigger and better prizes during the promo.
She added that during the first phase, many winners won various prizes, including cars and their lives have been transformed forever. She said proceeds from the promo will be handed to the Centenary Anniversary Trust Fund for projects that will benefit Nigerians.
_________________________________________________________________________
Sponsored Content