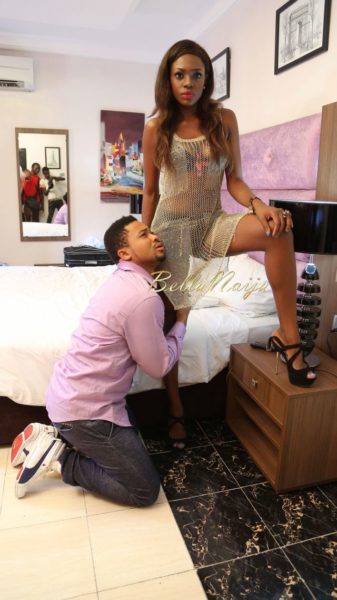 BN Movies & TV has gotten a few behind the scenes photos on the set of Elvis Chucks' new move – Walking Tall.
The movie features Yvonne Okoro, Beverly Osu, Michael Godson, Ime Bishop Umoh, Blossom Chukwujekwu and Bimp.
Synopsis
A Newlywed man decides to have his last bachelor party with old friends, before leaving for his honeymoon. Unfortunately, a lot of things go wrong and the centre could not hold, but amid all his troubles, hope walks tall into a dream marriage.