Evelyn and Kola deeply admire each other, and more than that, they're a couple that loves to let loose and truly enjoy each others company… They have also shared a special connection since birth! We'll let you hear from the bride …
"My name is Evelyn and I would love to share my story with you.
Myself and Kola are a unique couple in that, his mum a senior midwife, was the 1st person to carry me when I came into this world. Yes she was the midwife… Little did she know that she was carrying her daughter-in-law to-be.
Because our families are close (no blood relations) being together was forbidden and at one point we embarked on a relationship without anyone knowing, a bit like Romeo & Juliet … only for a short while. I guess our love lasted the time as on the 5th of April 2014 I married my person, my very own Chuck Bass.
The traditional and white wedding were in London and I have to say was totally amazing."
On The Proposal, Evelyn was more than ready when it happened! She said,
After 7 years together I felt I was more than ready to get married and I was expectant. so much so that every dinner, trip to cinema (yes it got that deep) made me think 'is he going to do it now' but it didn't happen that way.
On one Sunday morning after YET another attendance at a wedding I was preparing for church and decided to tell Kola all about the wedding yesterday as I was the MC. As I was talking to him via the bathroom he suddenly went quiet, irritated, I poked my head out to question why he wasn't listening and also to mention JUST HOW lucky he was that he didn't have to deal with the mummies at church looking at him with pity that he is still unmarried and at this point he said ' Evelyn I am not ready' I then replied clearly very irritated so when do you want to get married, next year, 2 years , he responded No. I was like what so when then……………….and that is when he bought out the ring from behind and said NOW!
I was speechless for about 5 seconds and then started laughing hysterically. I could not believe it. I was not expecting it all.
I was laughing so much i forget to look at the ring or that my wonderful man was on his knees.
I barely heard a word he said before I responded YES YES YES!!!!!!!
What I later found out was that he was going to propose that evening with his family but just felt that this was the perfect time to do it…and it really was.

***
Evelyn & Kola's London wedding was a fun fest amongst family and friends – Enjoy the video and wedding photos!
BN Weddings wishes the couple a lovely life together!
***
Wedding Video by Samon Films | Soundtrack: Count on Me by Mat Kearney
Pre-Wedding Photos
White Wedding | Photos by Hajley Photography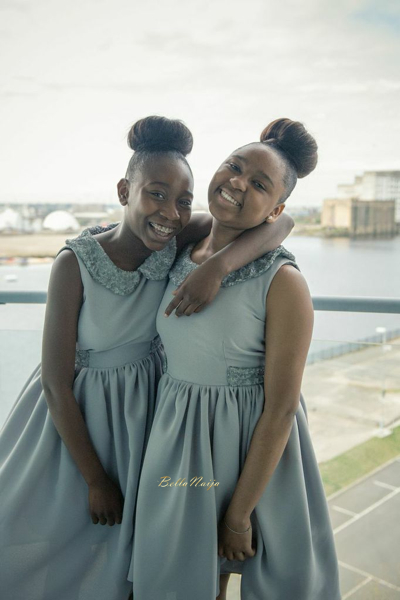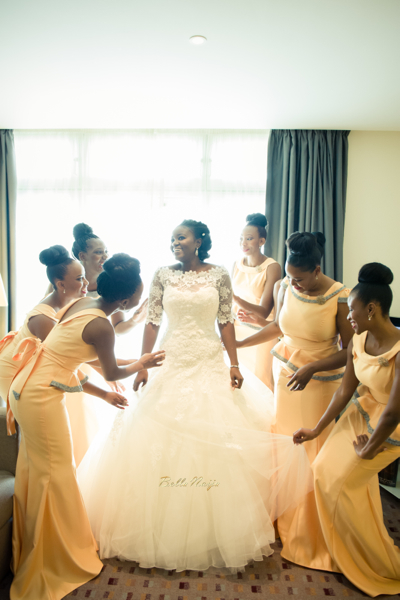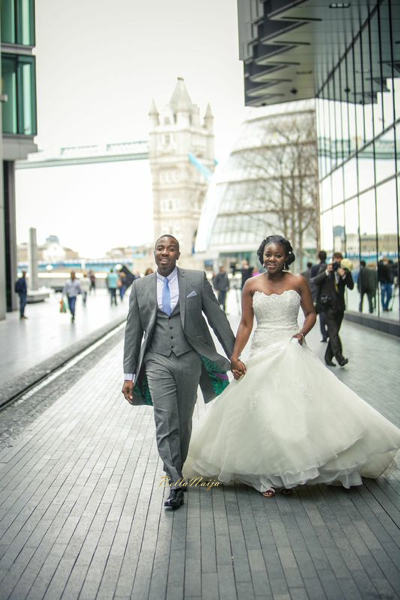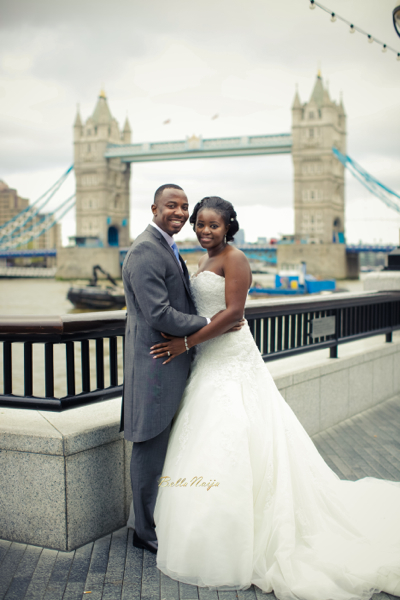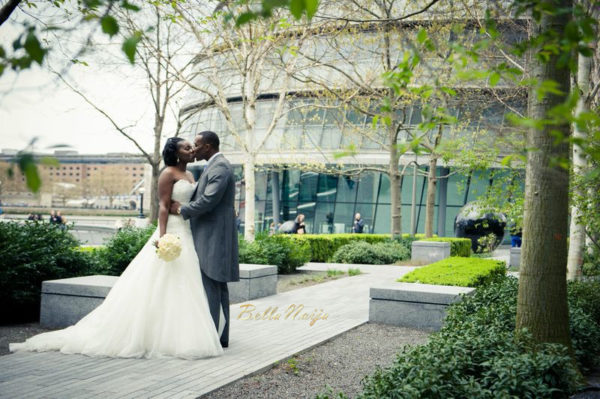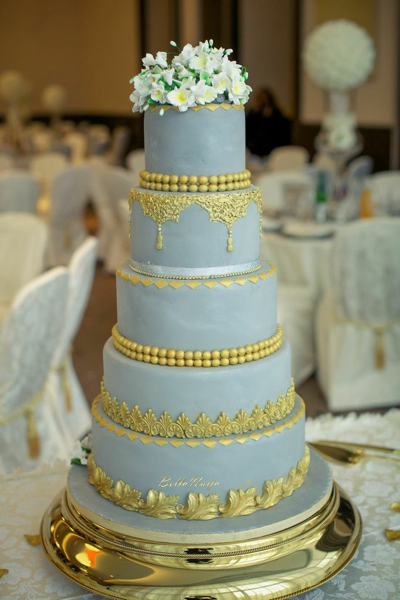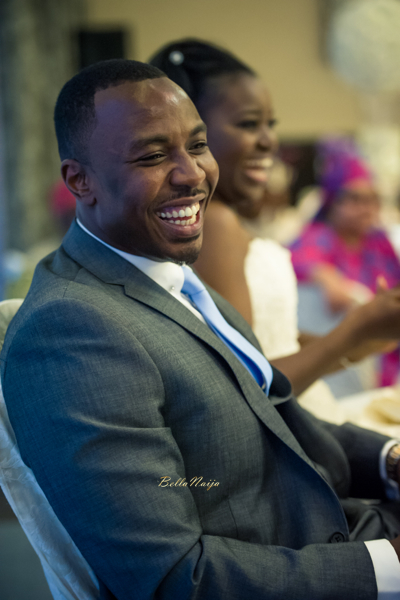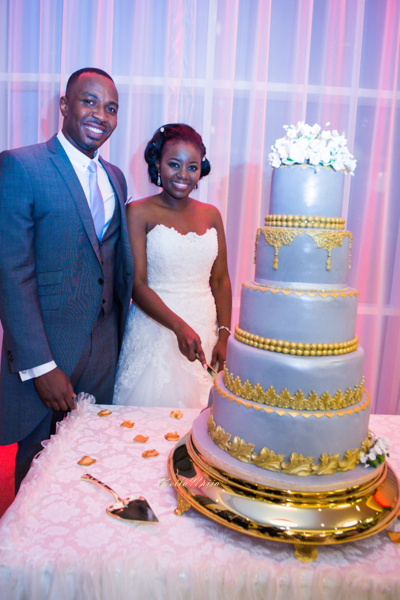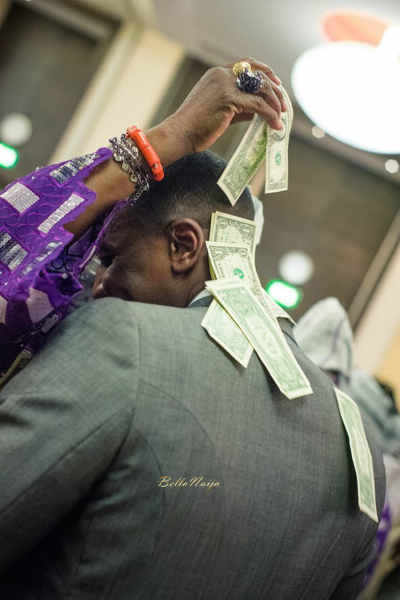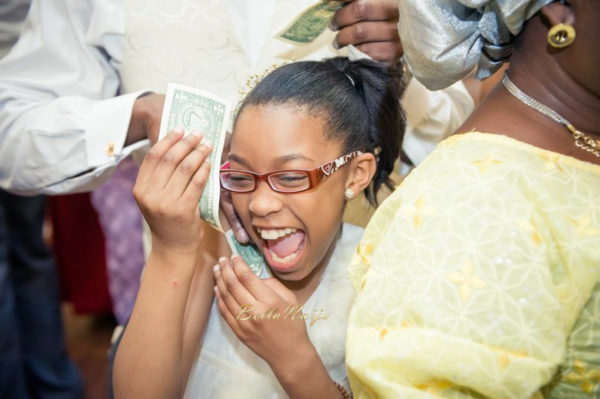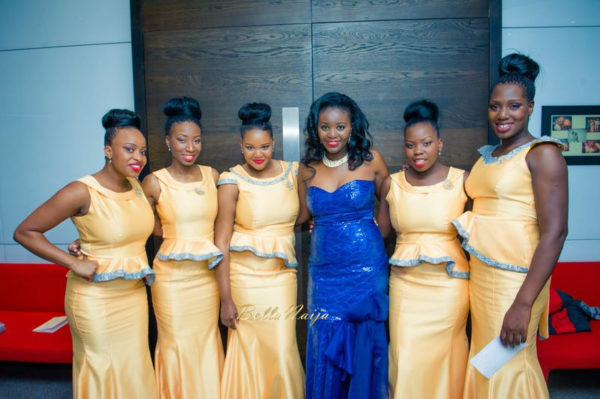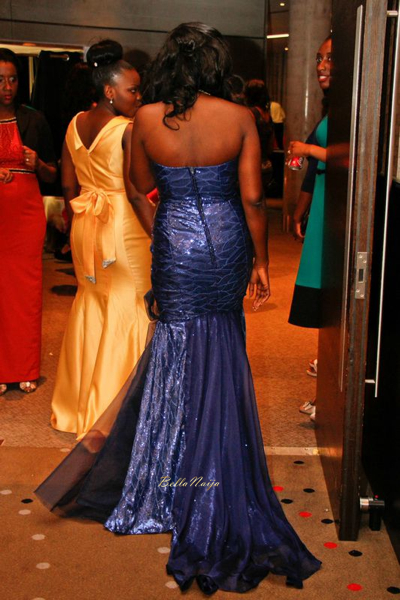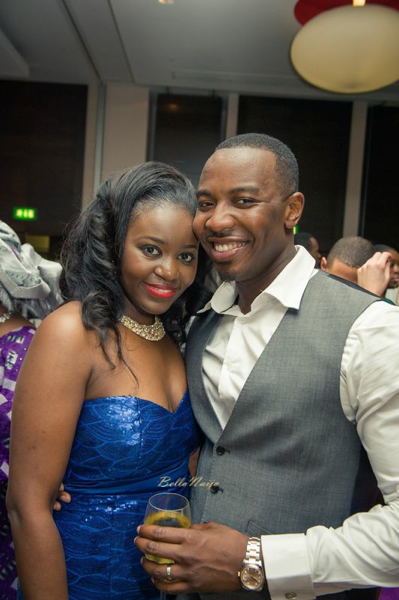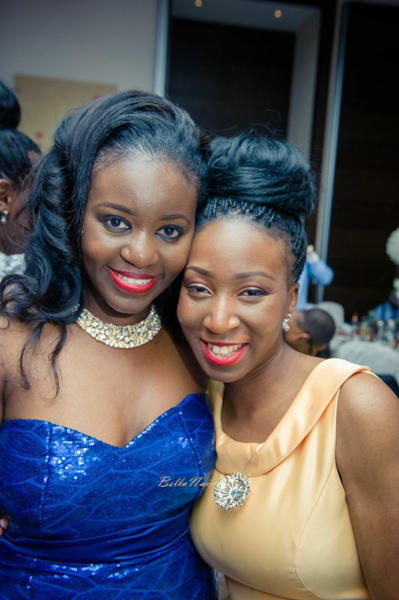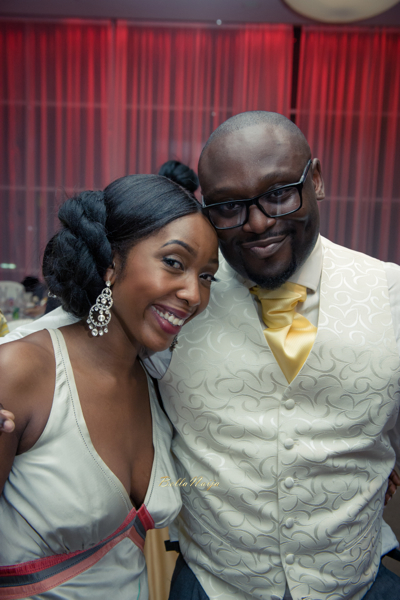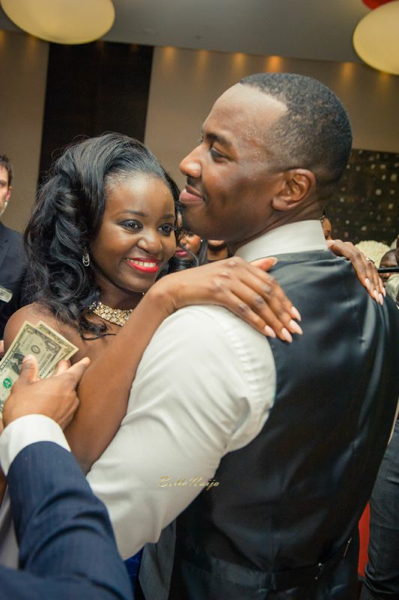 Traditional Engagement | Photos by Falusi Photography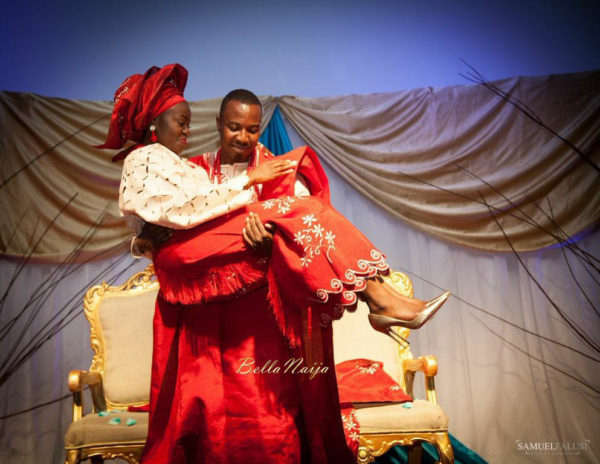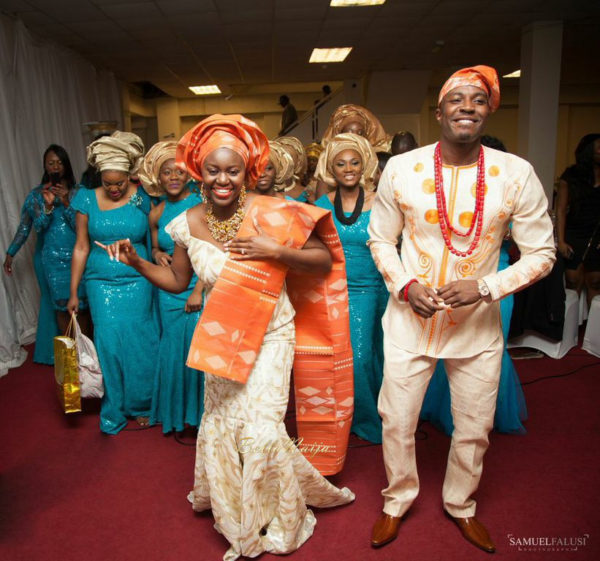 Videography
Samon Films | www.samonfilms.com | info (at) samonfilms.com
Photography
White Wedding: Hajley Photography | Haj Thomas | Hay (at) hajley.com
+44 7969 543 348
Traditional: Falusi Photography | Email: Samuel.Falusi (at) gmail.com | Tel: +44 (0)7939052698
Wedding Info: Wedding Venues, Colours and Dates
Traditional Wedding: The Enabling Centre, Barking, London | Turquoise, Gold & Brown | 29th March 2014
White Wedding: London Tower Bridge Hilton, City of London | Yellow & Silver  5th April 2014
Wedding Attire
Traditional Makeup: Joy Adenuga
Hair & Makeup (white): Claire DeGraft
Wedding Dress: Ellis Bridals
Reception Dress: Wurafola Designs
Bridesmaids Dresses: Wurafola
Bridesmaid Hair: Hair by Jadoy
Bridesmaid Makeup: Debs Beauty
Groom's Suit: Ted Baker
Groomsmen Suits: Ted Baker
Socks: ASOS
Shoes: Dolce & Gabbana
Vendors
Entertainment for engagement: Solek
Wedding Planner: Yinka Oladele
Wedding Cake: Ty Couture | http://www.tycouturecakes.co.uk/
Decor & Catering: Magic Fingers
Children's entertainer: Partysaints.co.uk: Ola Bella
Photo booth: Justpose
Wedding Stationery: Kam [email protected] ASOS
DJ: DJ Unbeetable
MC: Amour @ A Star Entertainment
Evening Snacks: Krispy Kreme