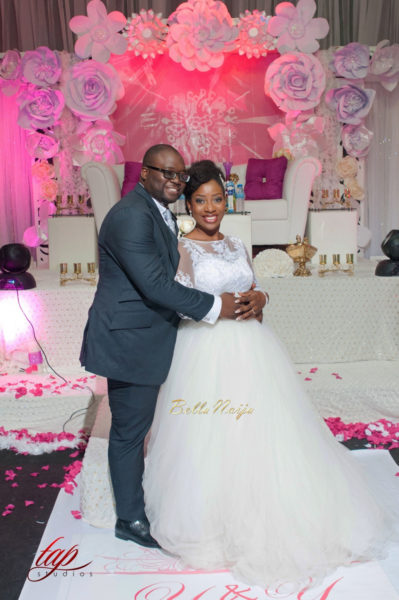 On Thursday 17th and Friday 18th July, Yemisi Aiyedun aka Sisi Yemmie and Yomi Odusanya, the lucky winners of Season 1 of Wed Expo's My Big Nigerian Wedding exchanged their vows in style, with the input of some of Nigeria's best wedding vendors.
BN Weddings has followed the couple's journey as an official media partner of the 1st season of the competition and we're so elated to share the wedding!
Yemisi and Yomi entered for this contest along with over 700 couples and after a rigorous round of voting and a grand finale, they emerged winners of the competition carting away a N15Million wedding and a honeymoon at the world's most luxurious hotel, Burj Al Arab in Dubai.
Here are the official photos of the couple's wedding. More can be found on www.weddaily.com!