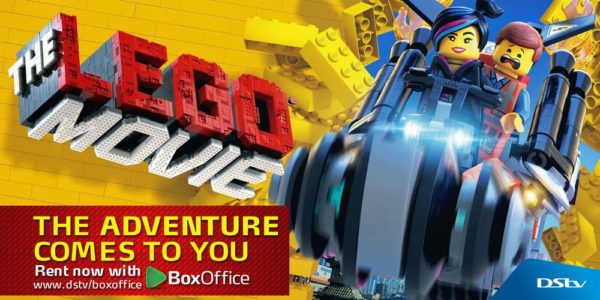 At the touch of a button, rent a hit movie in minutes!
Comedy
Clutch your ribs all day long with The Grand Budapest Hotel, Ride Along and Anchorman 2: The Legend Continues.
Animation
Experience the stunning wonder of Lego Movie, The Outback, The Nut Job and Cloudy with a Chance of Meatballs 2.
Documentary
Find out if facts are truly stranger than fiction in The Armstrong Lie.
Romance
Better Living Through Chemistry and Honeymoon Hotel will have you at hello.
Thriller
A mystery beckons in Secret Room.
Fantasy
Live out your darkest fantasies with I, Frankenstein and Vampire Academy.
Historical Adventure
Let us transport you to a past era with Pompeii and 300: Rise of an Empire.
Supernatural
Escape into another world with Winter's Tale.
Drama
Drama rules around the clock with Philomena, Labor Day, After the Proposal and Monuments Men.
Click here http://www.dstv.com/content/MultiChoice-launches-BoxOffice-in-Nigeria/495 to sign up for BoxOffice right away.
For BoxOffice enquiries call 01-2703232 or 08039003788, or log on to www.dstv.com.
__________________________________________________________________________________
Advertorial – Sponsored Content