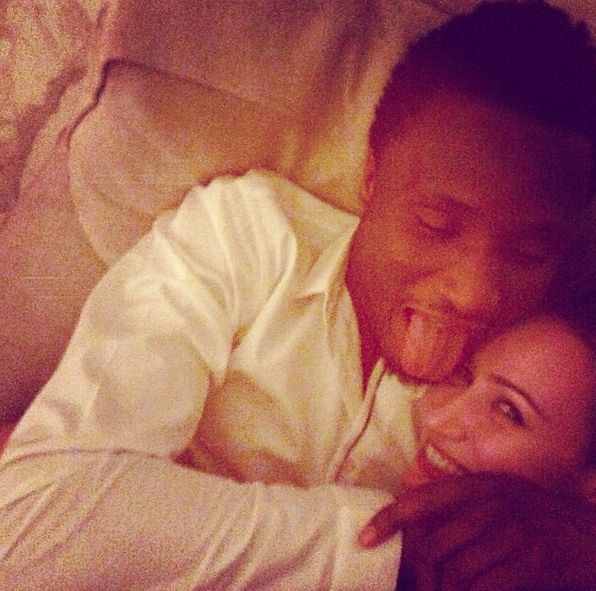 Should we be expecting another celebrity engagement announcement soon?
Nigerian footballer Mikel Obi was present on Monday at the Nigeria Breweries headquarters in Lagos to interact with fans and answer questions by reporters.
According to The Net NG when a reporter asked when he will be settling down, he said, "I've been dating seriously for two years now. I'm in love. I've found love" he said.
Although he didn't reveal the name or identity of his leading lady, all directions point to his Russian girlfriend.
If you recall in January, Mikel introduced the world to her with a few cheeky loved up photos online.
From his statement at the event he said he has been dating seriously for two years and the last time the couple were seen together (online) was in January 2014.
The 27-year-old Chelsea FC player was criticized online in January for dating a "white woman" for which he responded to a critic, "Sister take it easy, it (is) only a photo, no marriage yet. Trust me"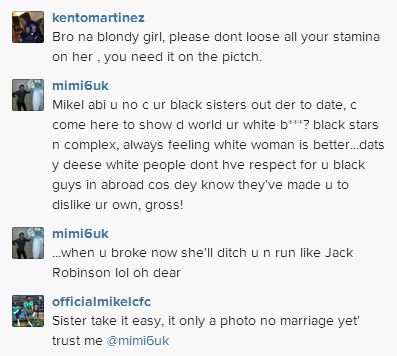 But it seems Mikel is definitely thinking in that direction.