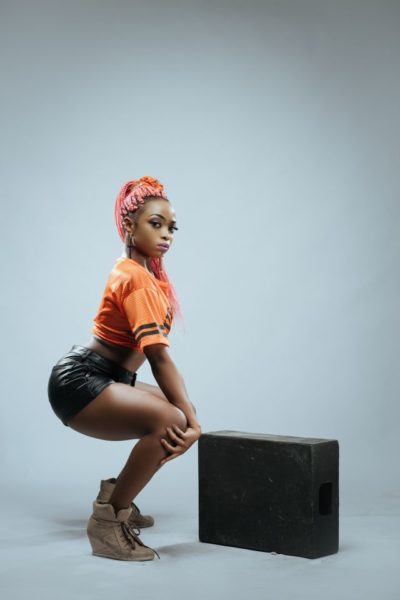 "Gidi Girl just twerk like you've from Covenant University…"
It's official twerking season.
After dropping her steamy video – Temptation featuring Banky W in April, rising Nigerian pop sensation Lil Miss Miss releases her single – "Gidi Girl Twerk"
The track actually premiered first at the monthly One Mic Naija musical event on the Sunday 29th June.
Drey Beatz produced the song, with additional vocals by Chuddy K.
Speaking on the track, Lil Miss Miss says "Twerking is an art of expression, it's more than just dance. Show me one young girl of this generation who isn't seeking a mode of expression in one way or the other. So since they've decided to shut our right of expression down, I have decided to champion the course of fighting for its freedom… FREEDOM OF EXPRESSION FOR EVERY GIRL THE WORLD OVER!"
P.S Akolog will be launching a twerk competition on the 5th of July 2014 and you could win $1,000.
Listen