Onyinye & Olaolu met in college, but it was years later after meeting again that they fell in love.
Onyinye loved her proposal in Las Vegas! She says, "The atmosphere was under the midnight sky overlooking the entire city. He slipped the ring into my finger and we ran off to watch a show we had planned for early that day. I forgot to say Yes because we were running late… but I said Yes after the show."
The couple wore unique attire for their traditional wedding. The bride was adorned in her image of an Igbo queen – her hair was threaded in red and gold, while her face was adorned with beautiful symbols. Onyinye then wore a gold headtie during the igba nkwu (wine carrying ceremony), and Olaolu, a red felt hat, reserved for chiefs in Igbo land. They later changed into black and white aso-oke, to symbolize the groom's Yoruba heritage.
Their intimate white wedding was a week later on the sunny island country of Bahamas. Onyinye says, "I walked down the aisle with one of my favorite wedding songs playing on the violin. It was a small and intimate wedding. I couldn't ask for better."
The couple has short and sweet advice for other couples, "Enjoy the planning but don't stress out. It's just a wedding party."
BN Weddings wishes Onyinye & Olaolu a beautiful married life!
Enjoy & be inspired!
***
Pre Wedding – Photography by Gazmadu Photography
Traditional Wedding – Photography by Gazmadu Photography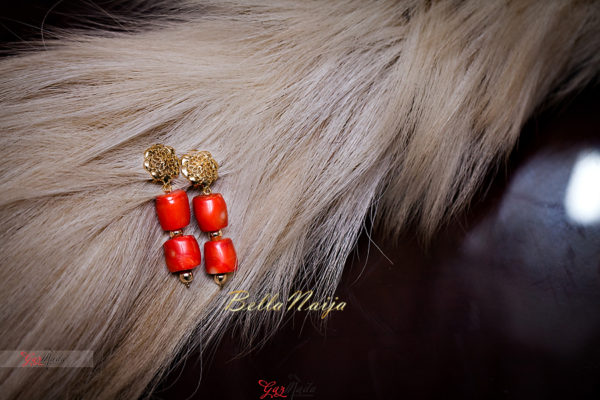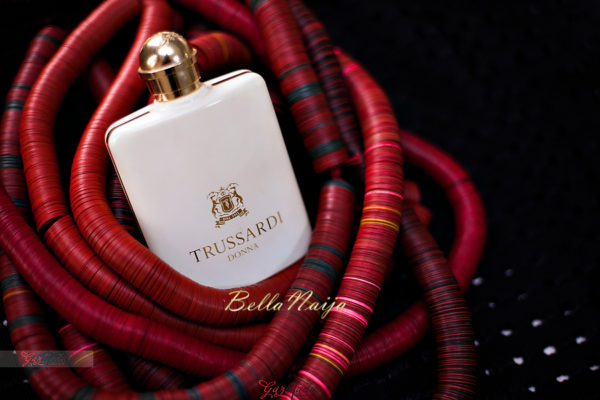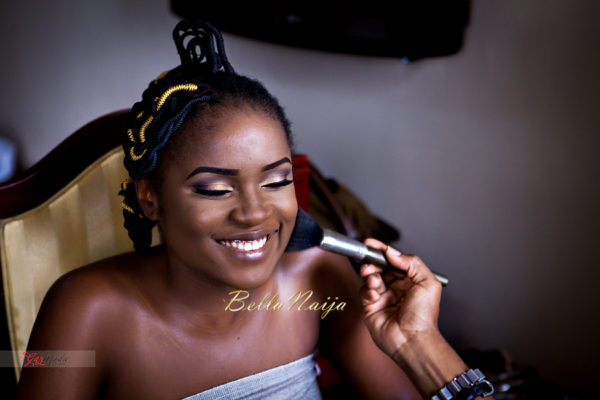 "The traditional wedding was a wine carrying ceremony. My first outing was just an idea of what I felt an Igbo queen would look like in the olden days. I had a locally threaded hair in black and gold. I was glad it all came together.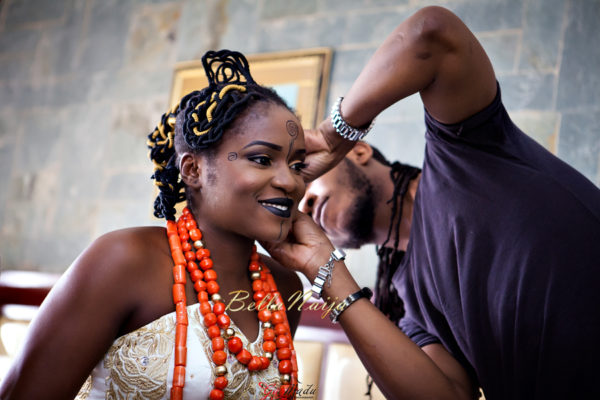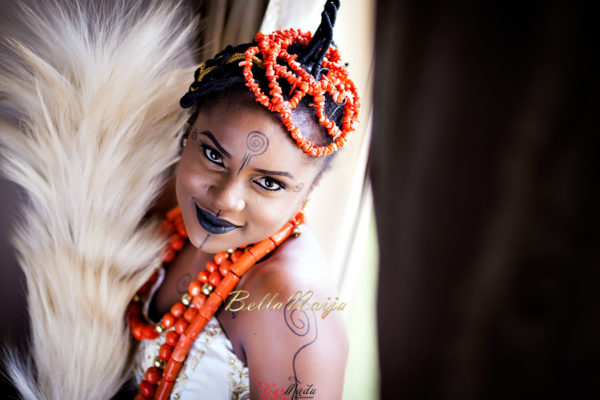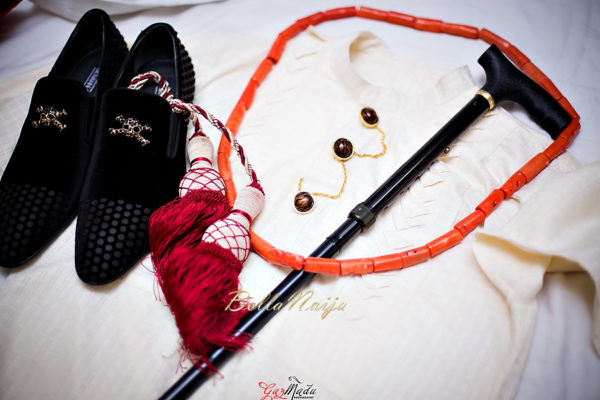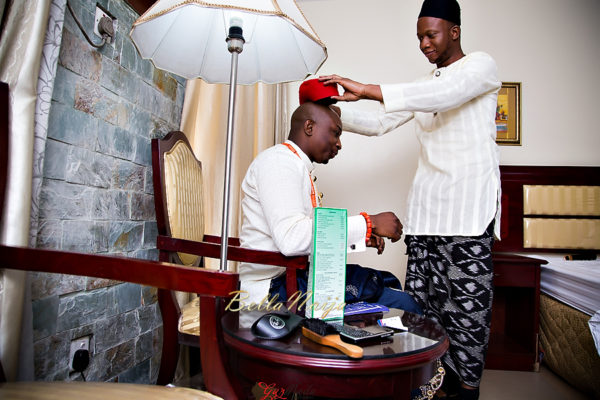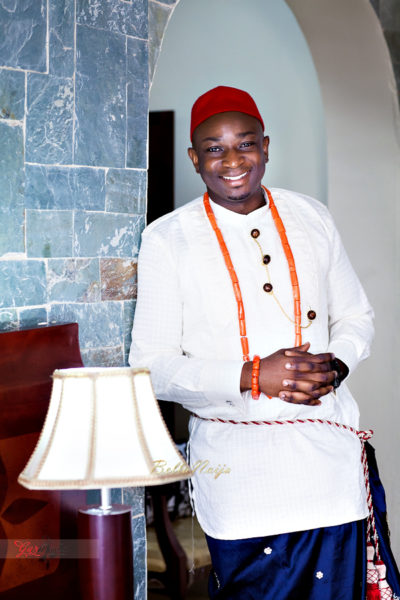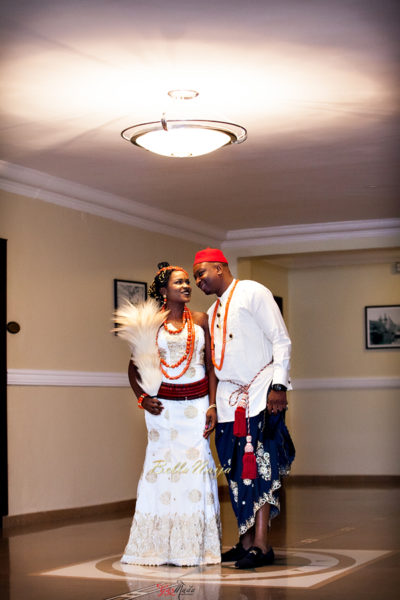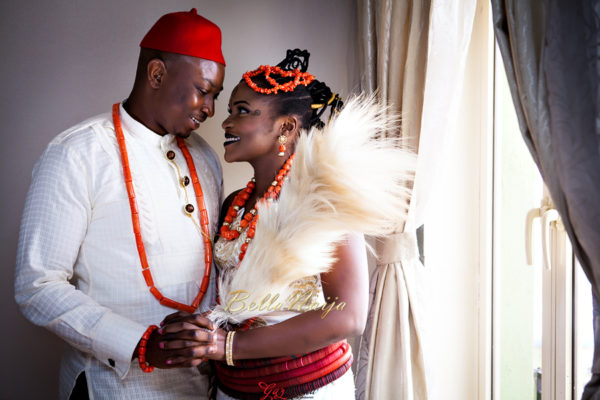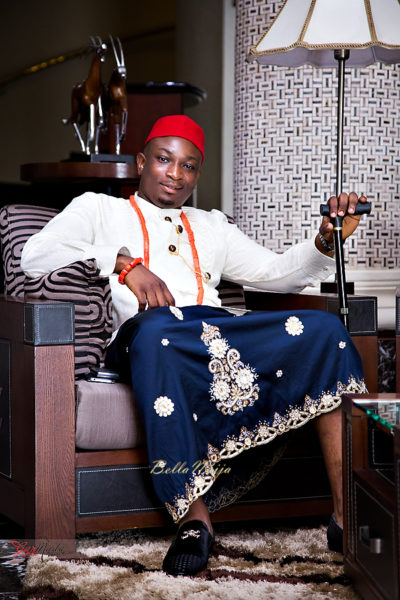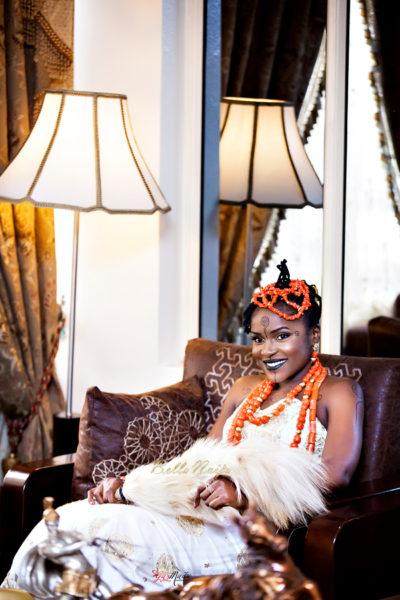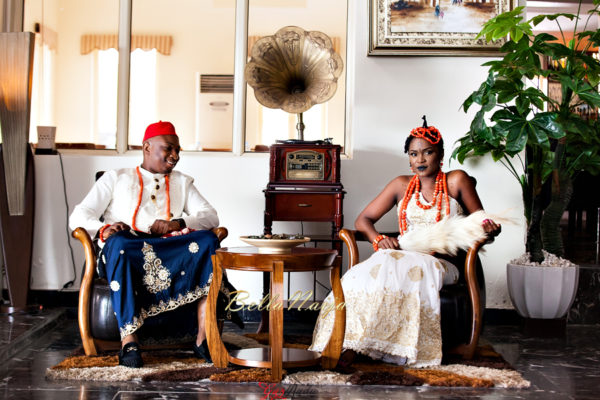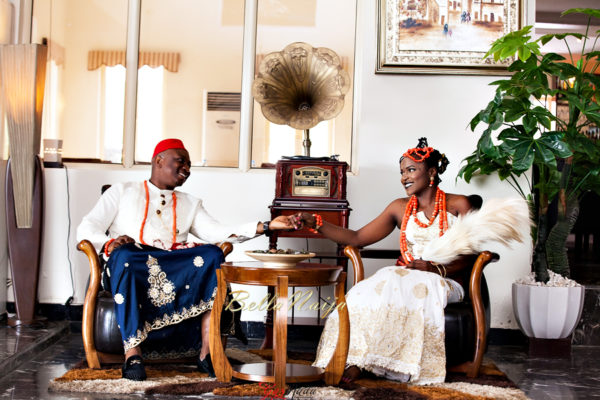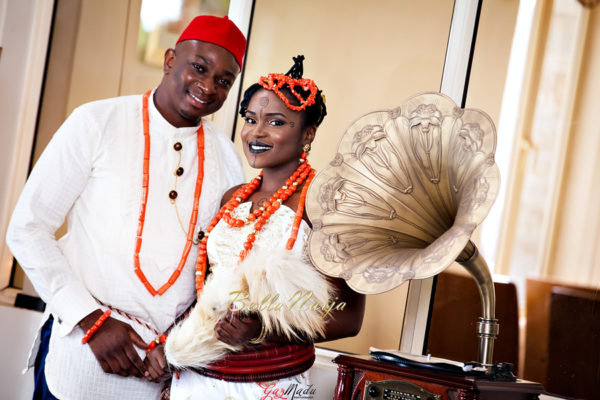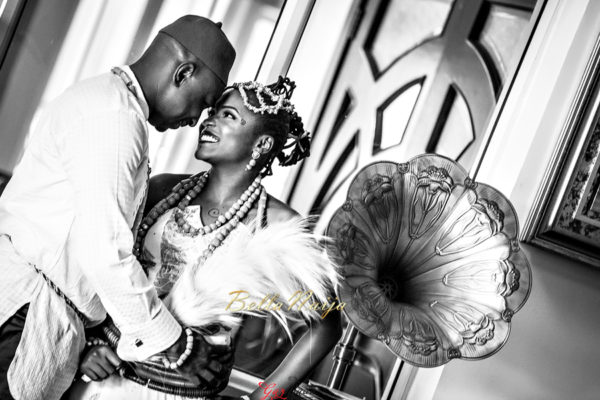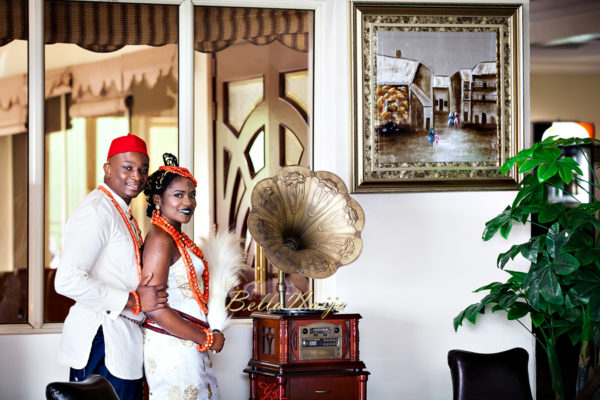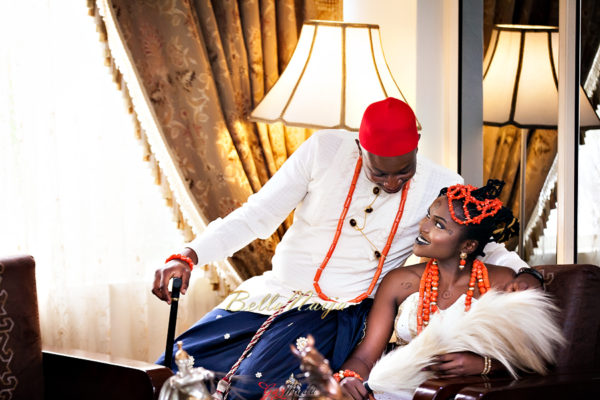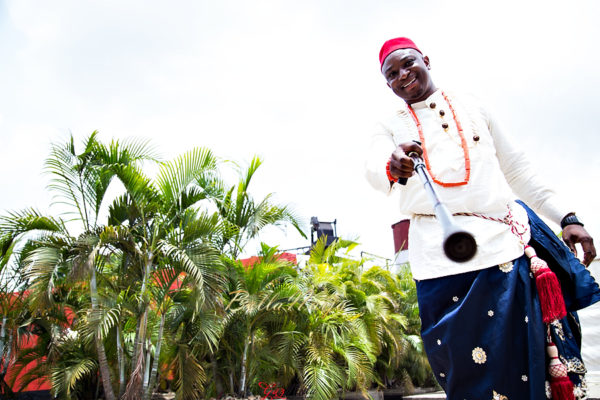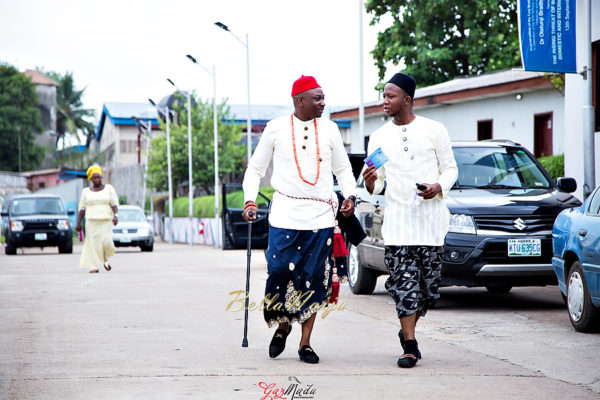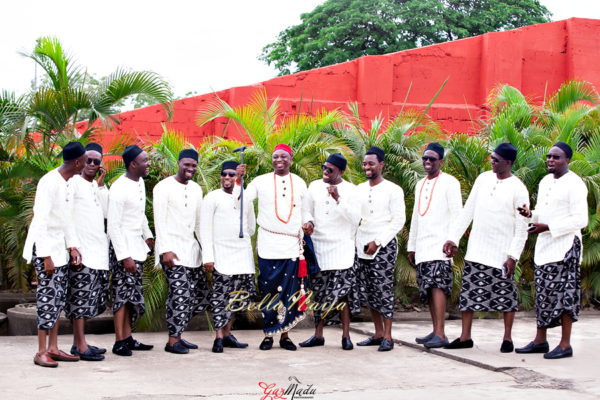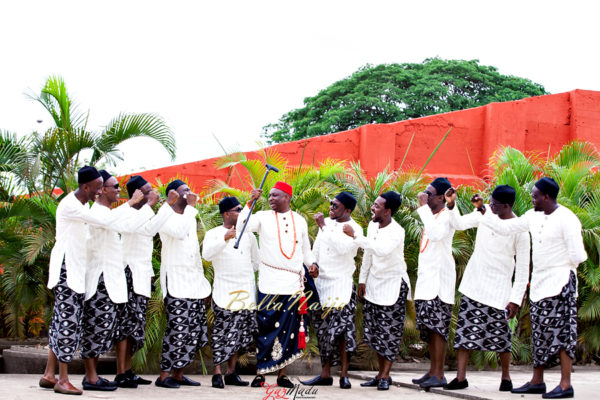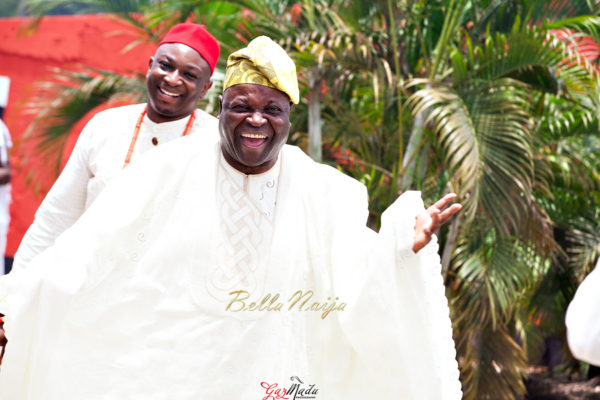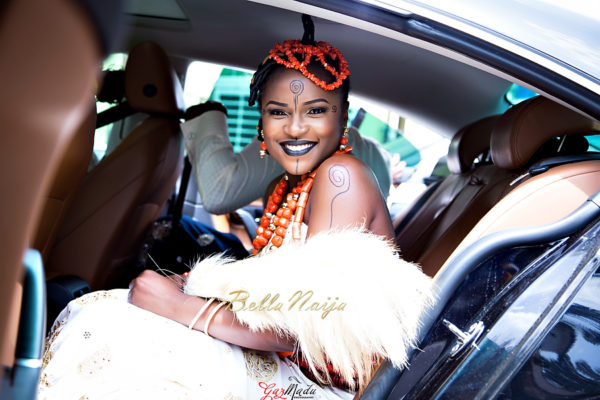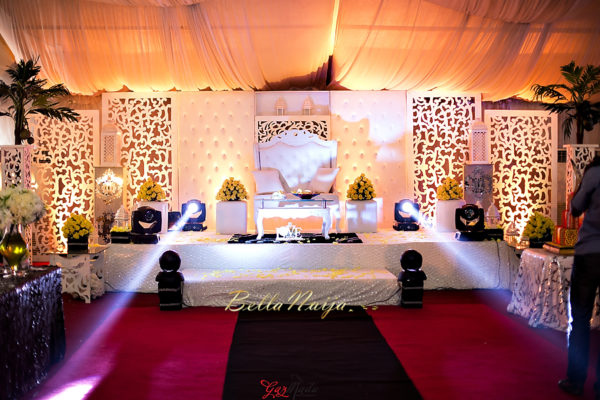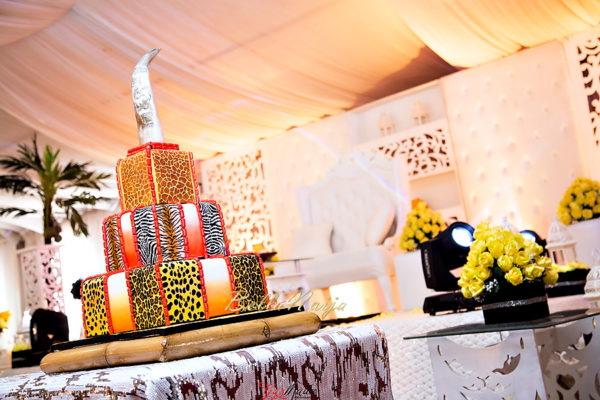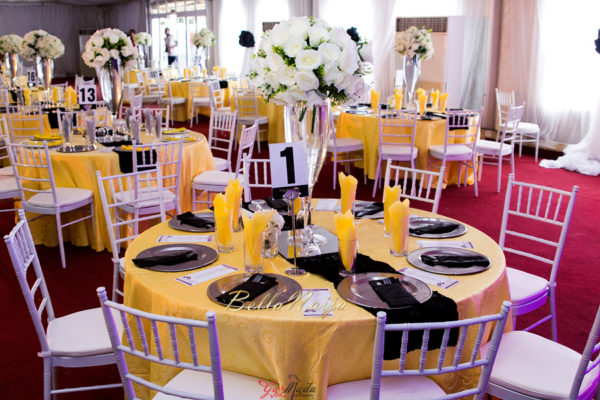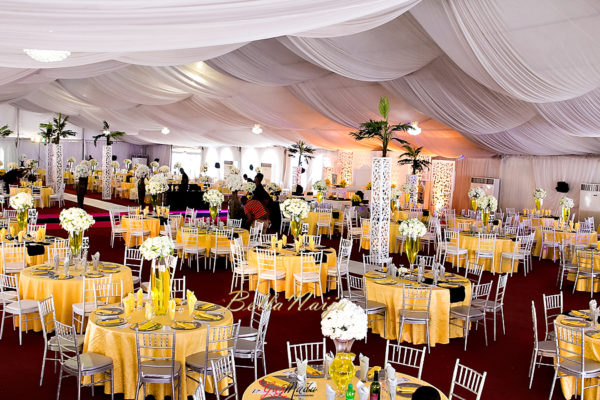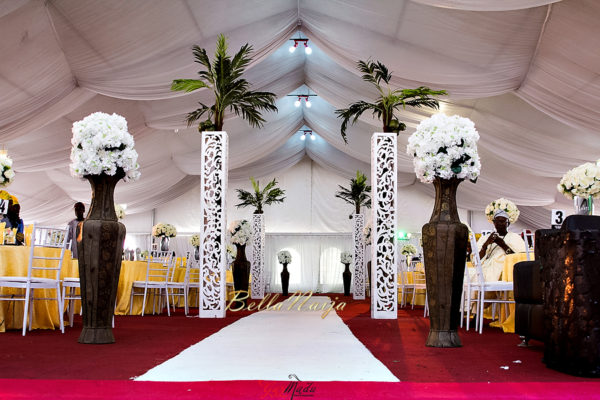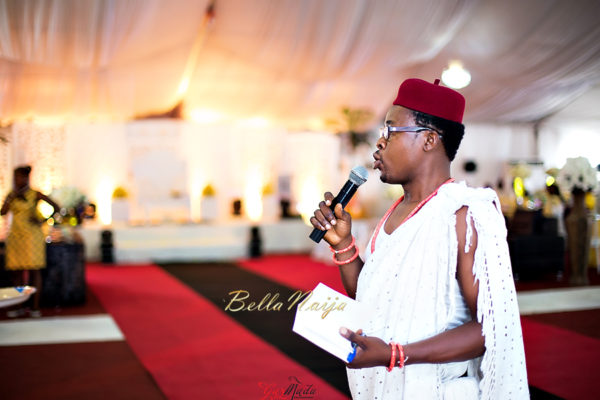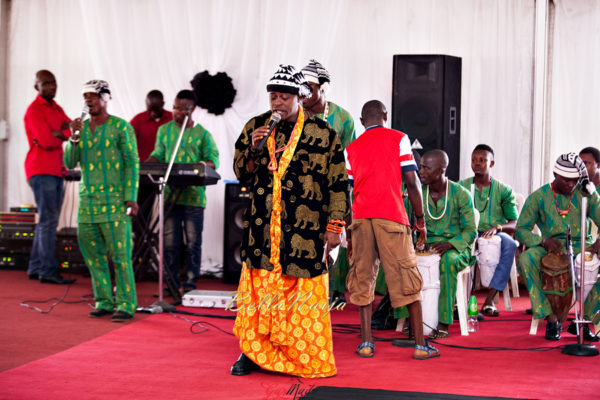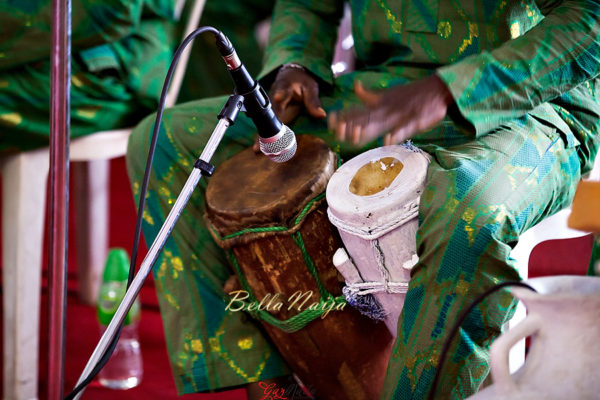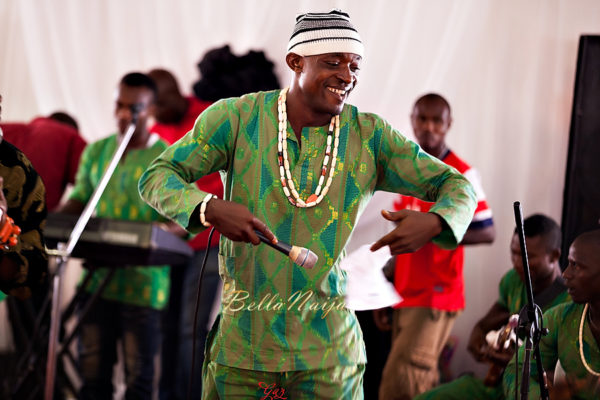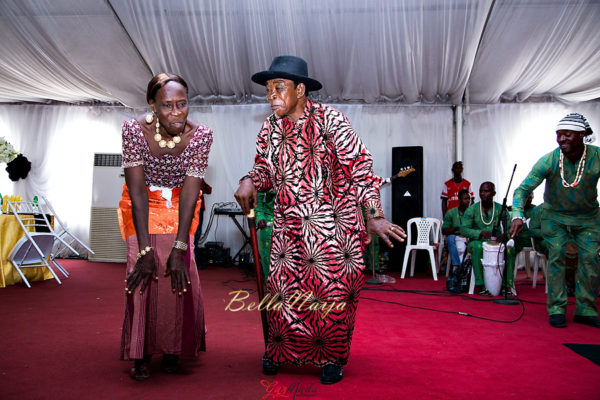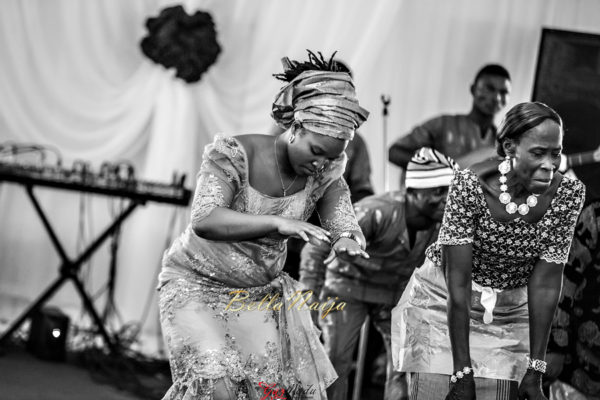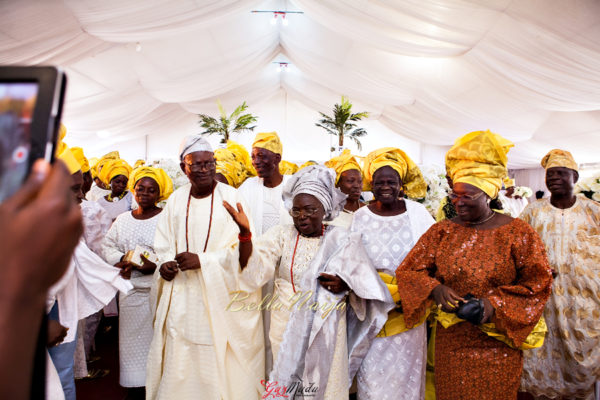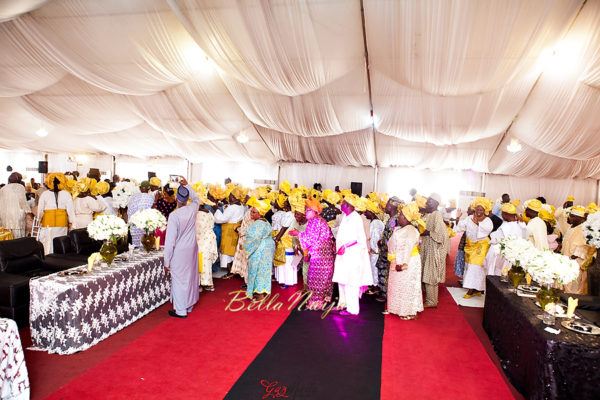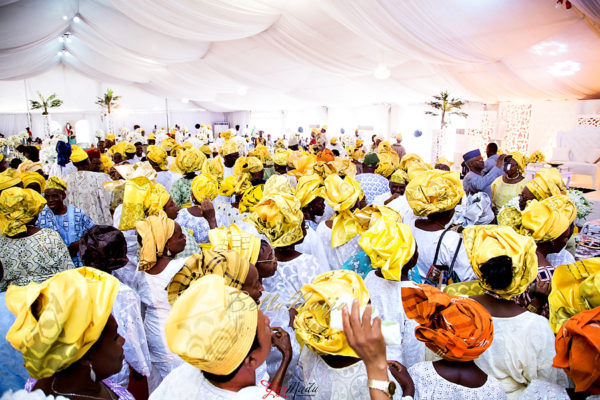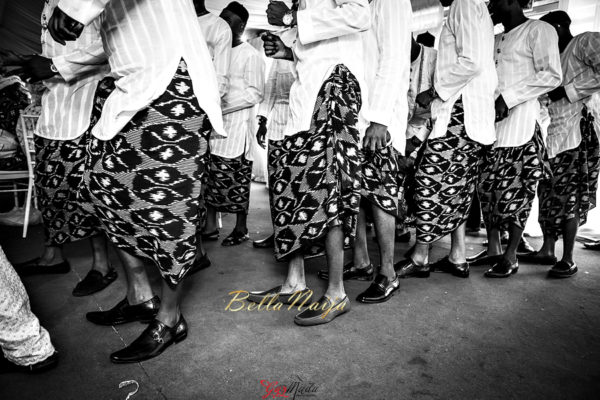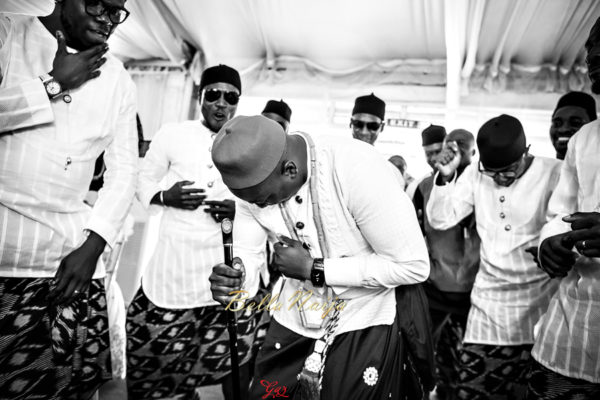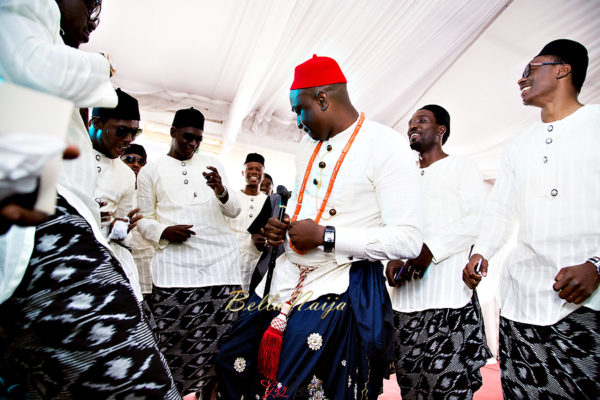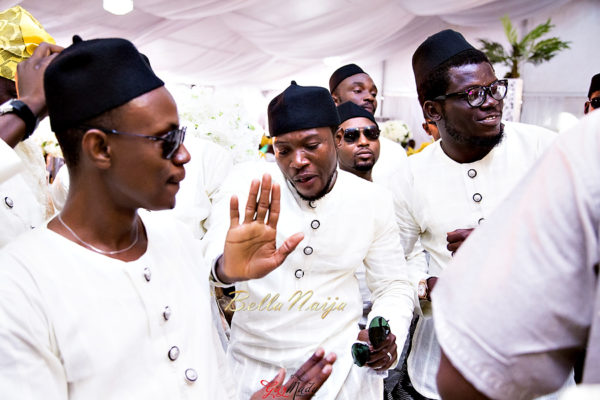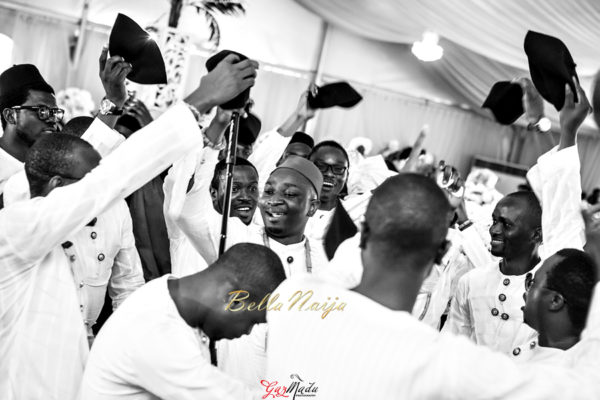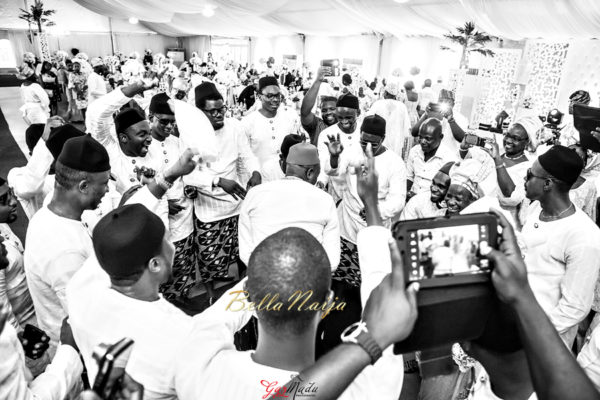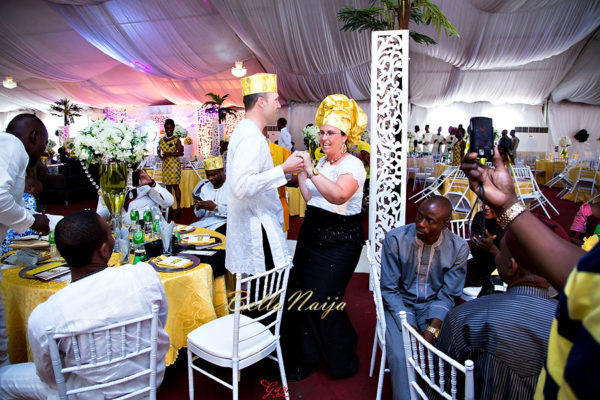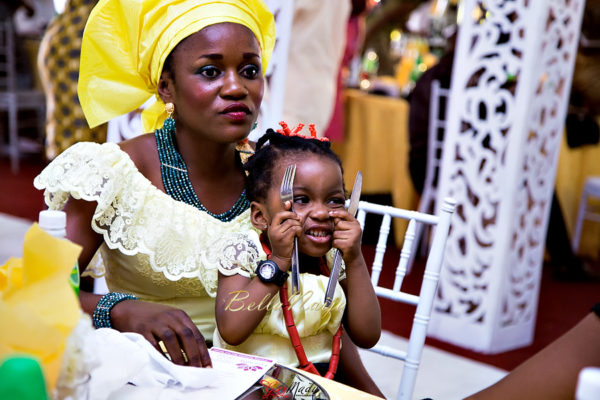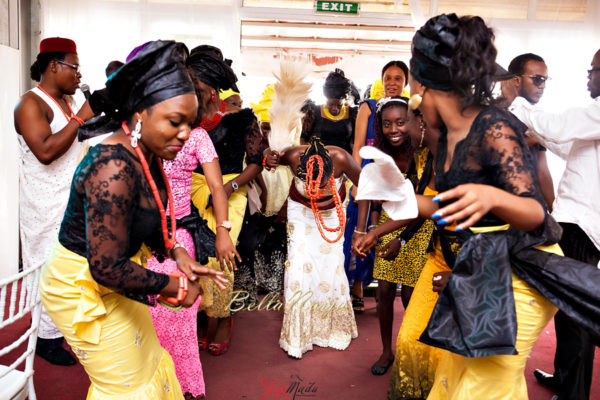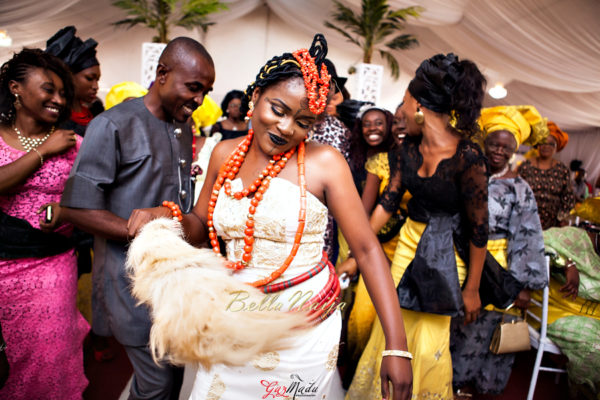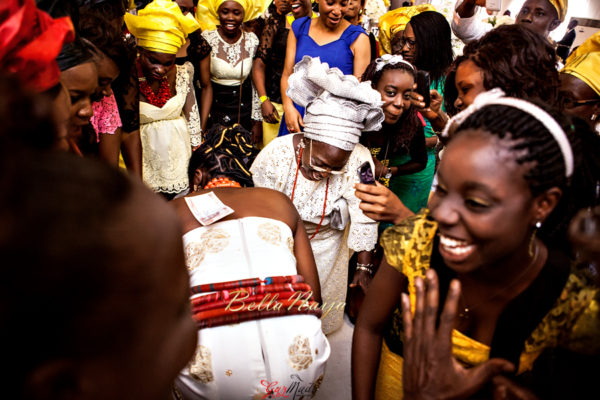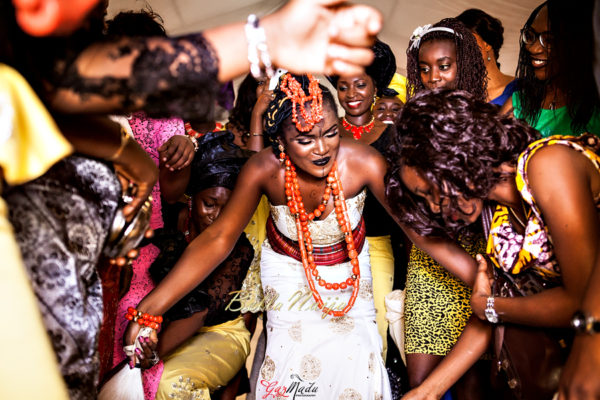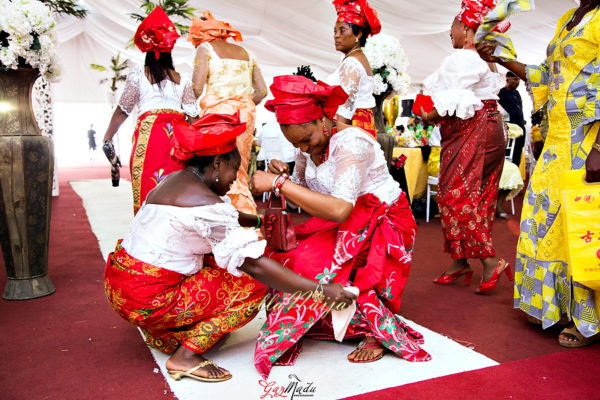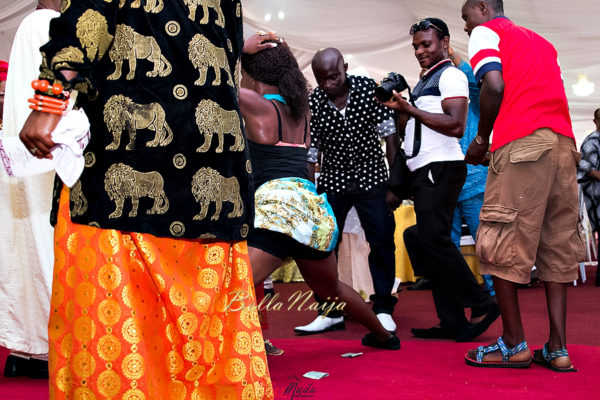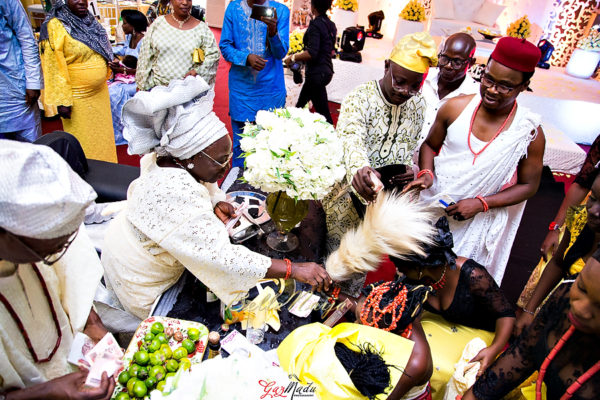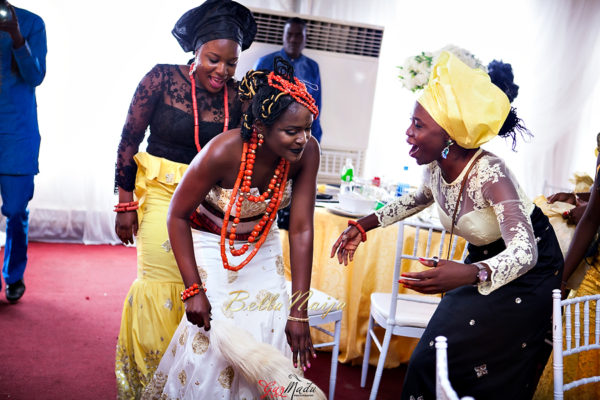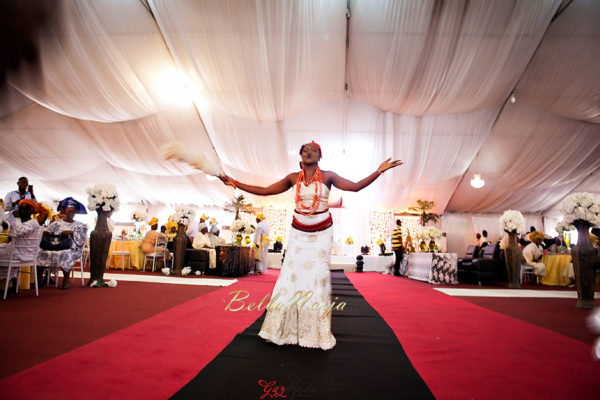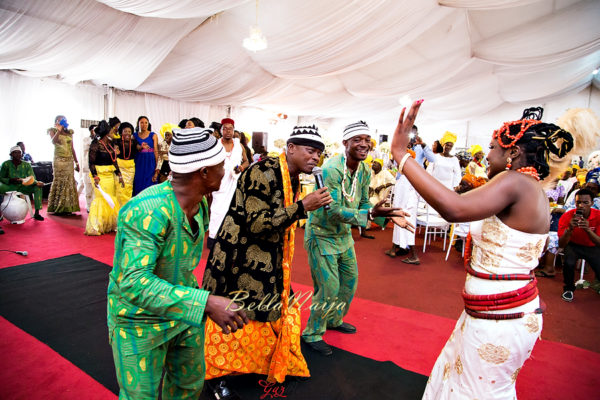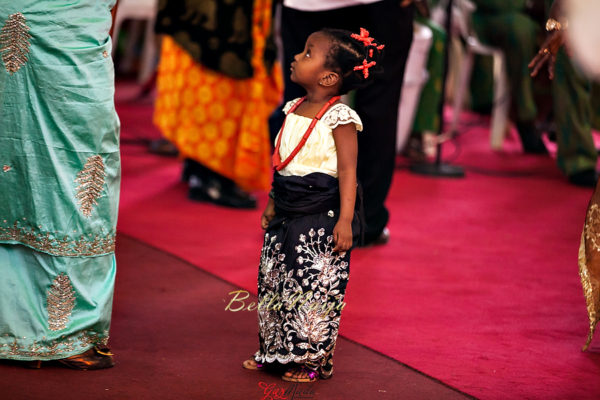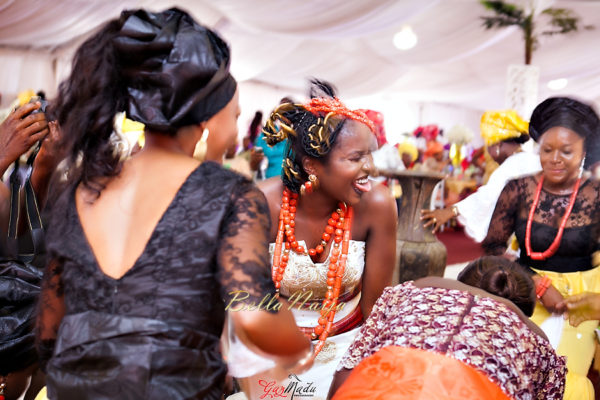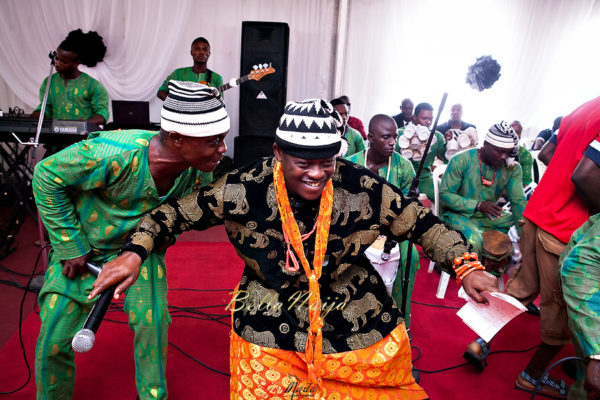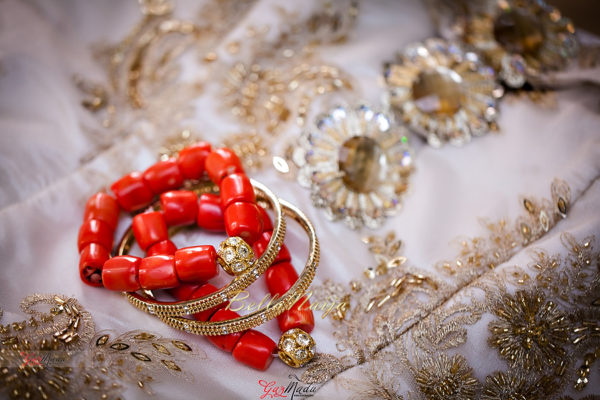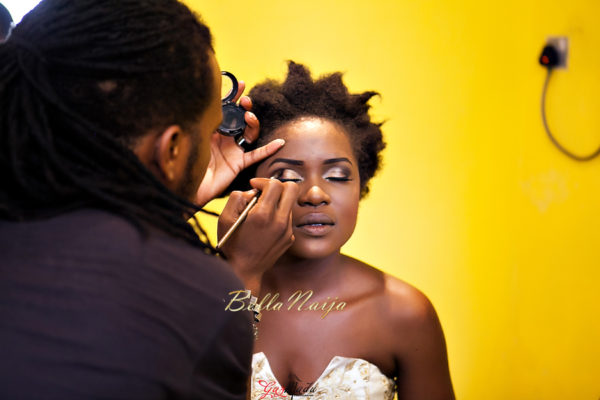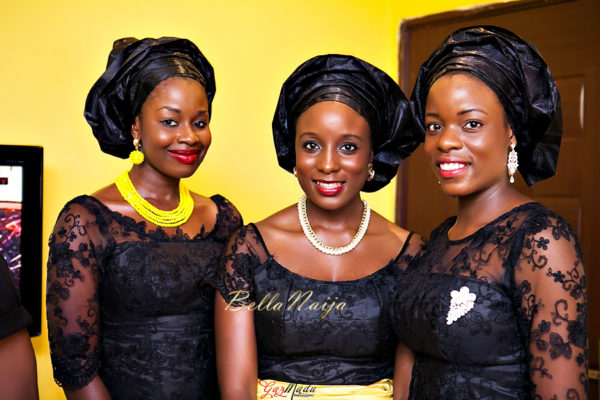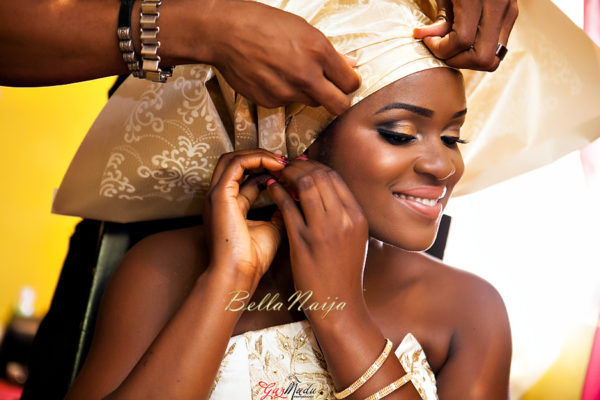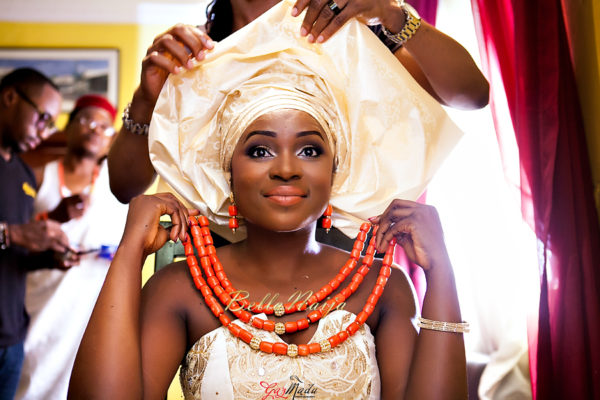 My second outing was the wine carrying ceremony. My husband and I were dressed in vintage gold blouse and shirt accompanied with a midnight blue wrapper. Yes! We both tied wrapper!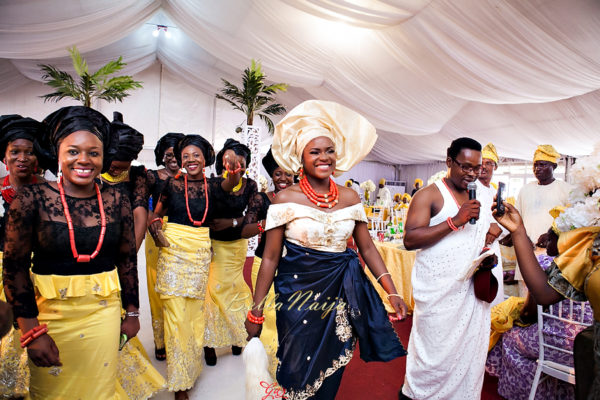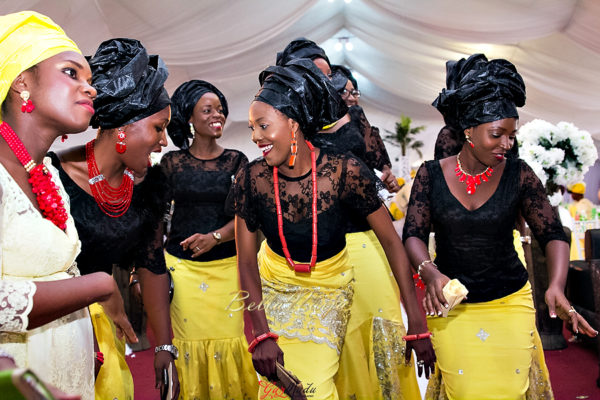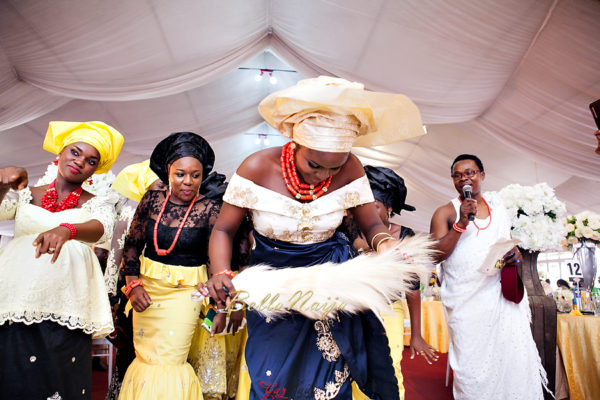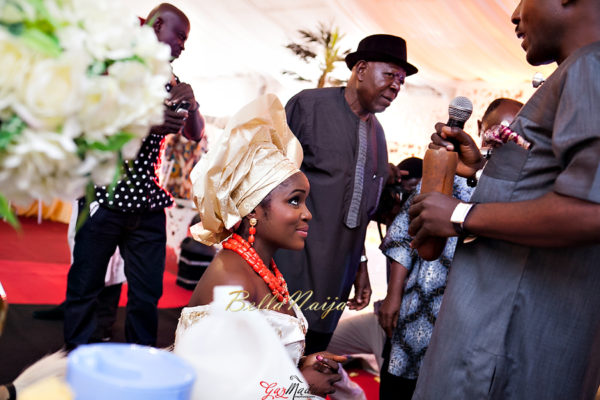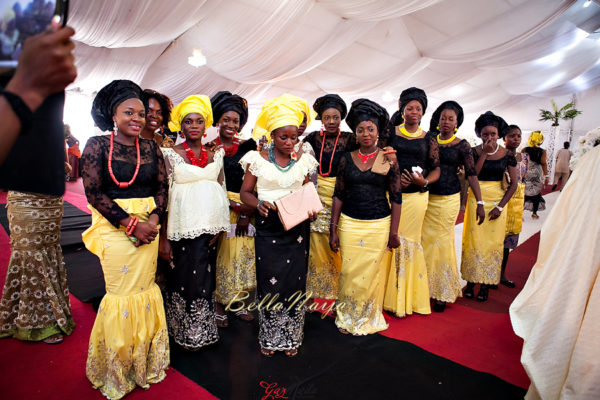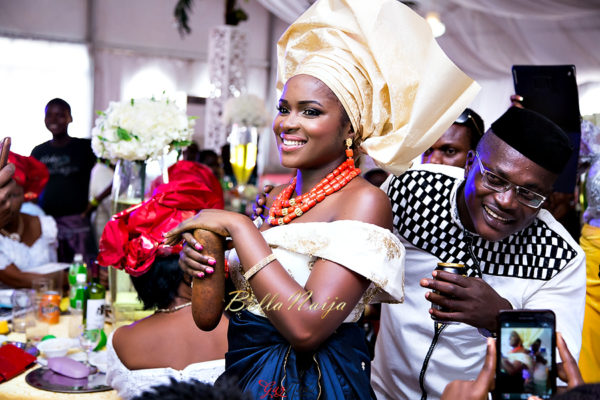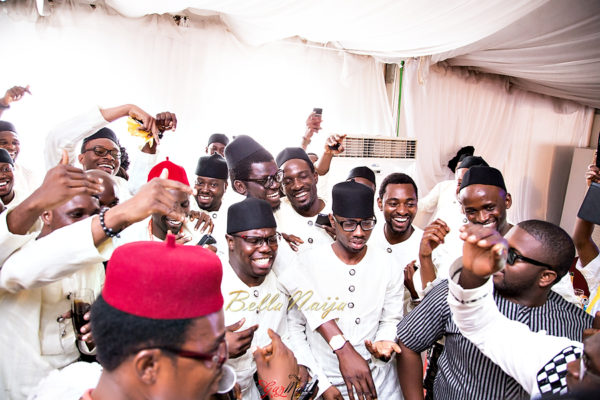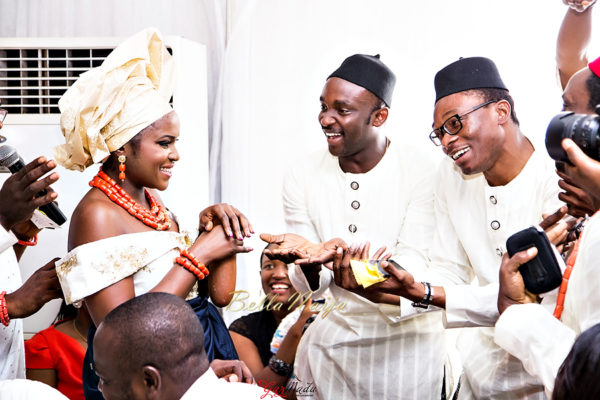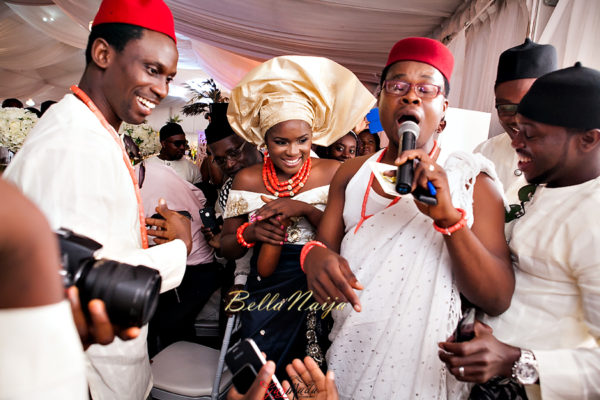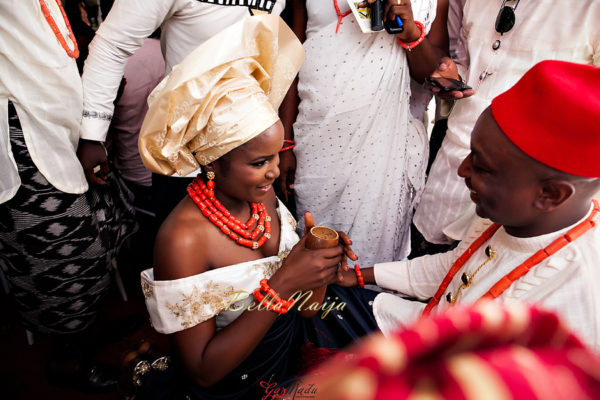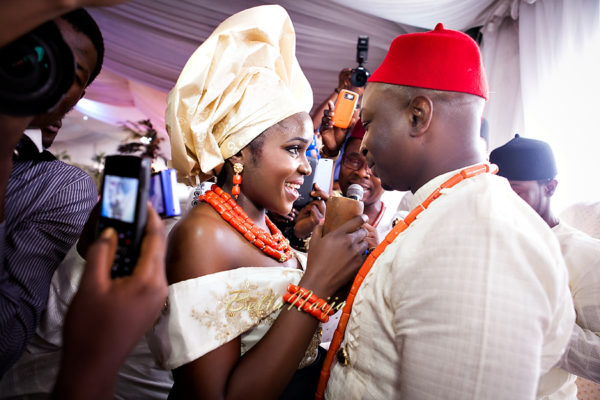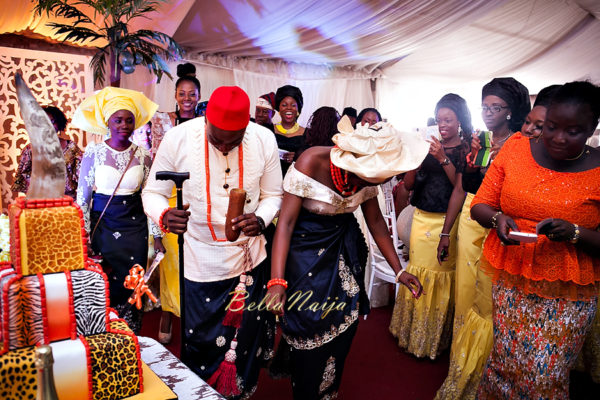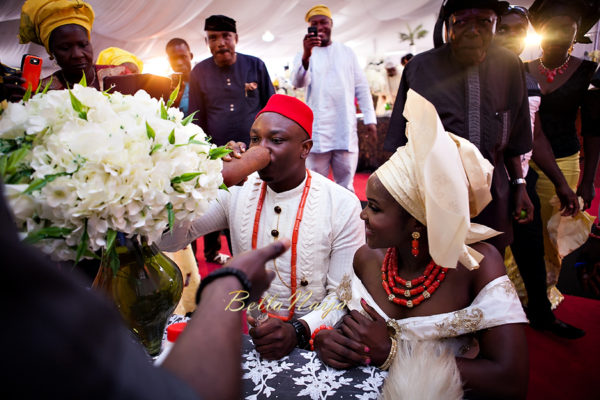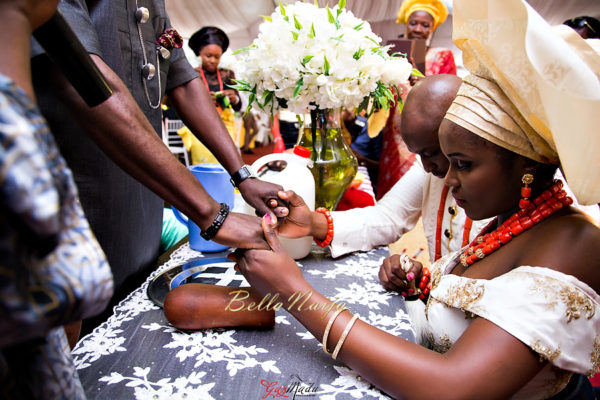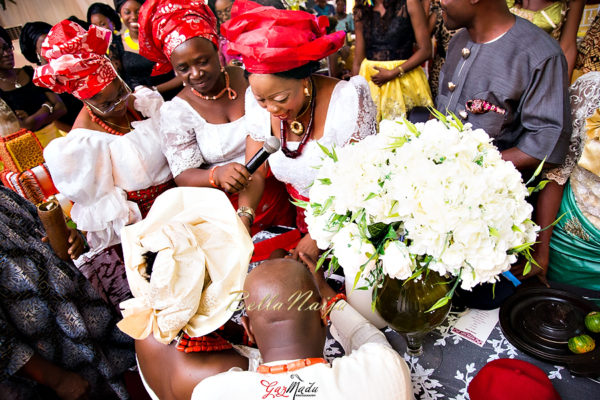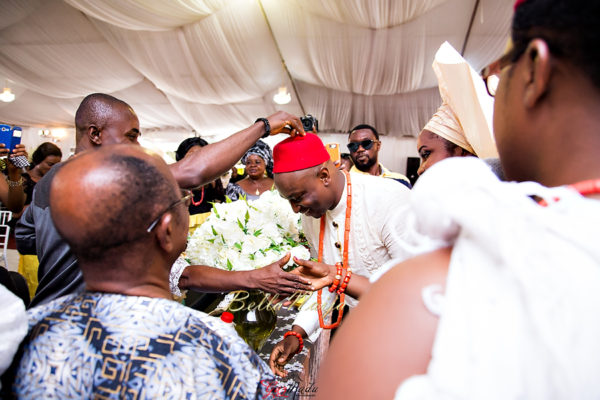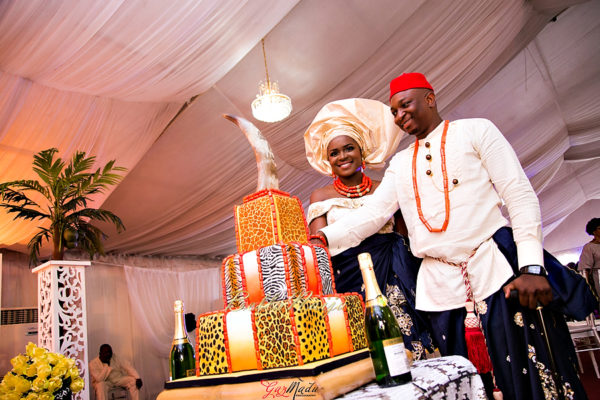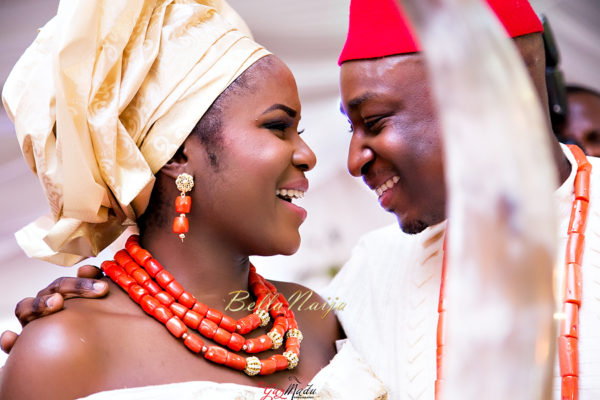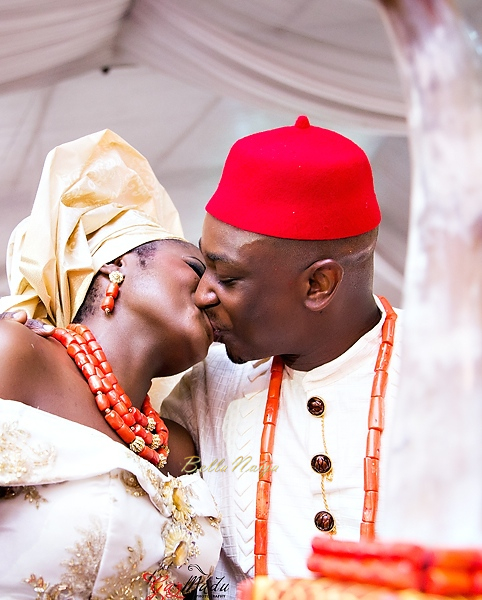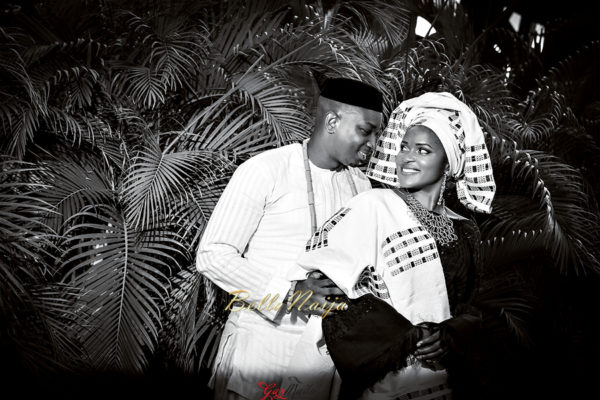 The third was a Yoruba Aso Oke and agbada in white and black. We both love black and white a lot and it was good to see it come out beautiful in that outfit.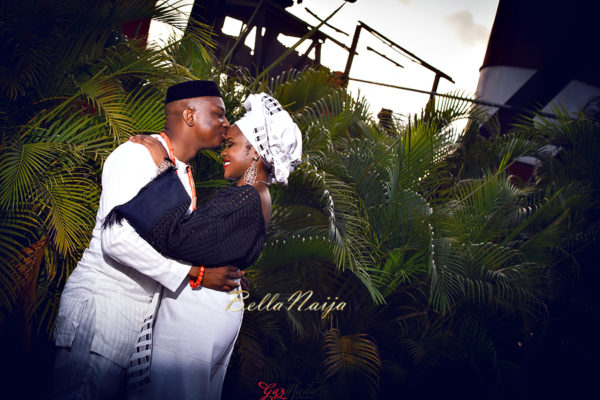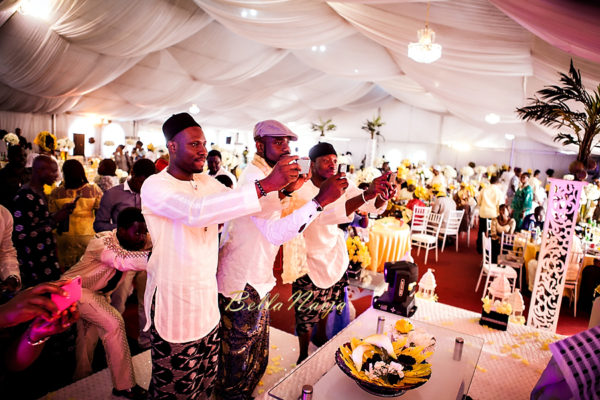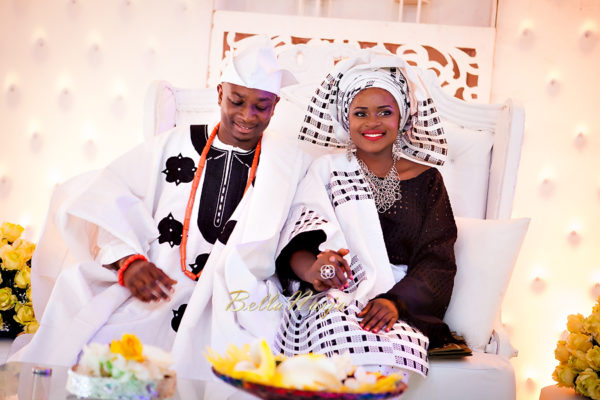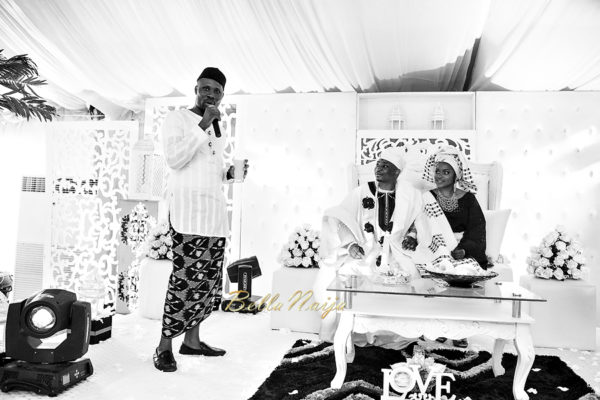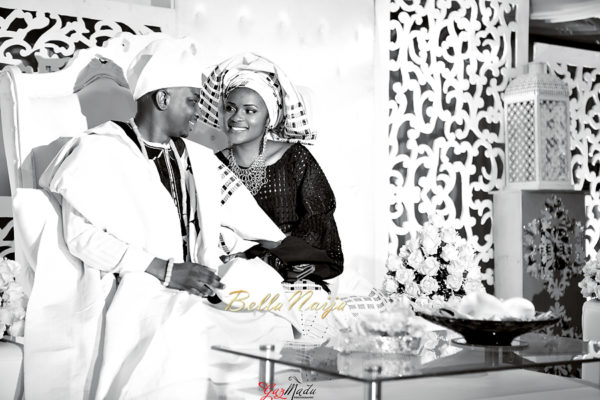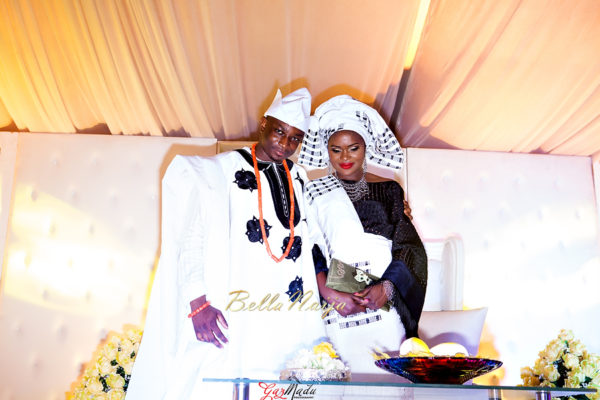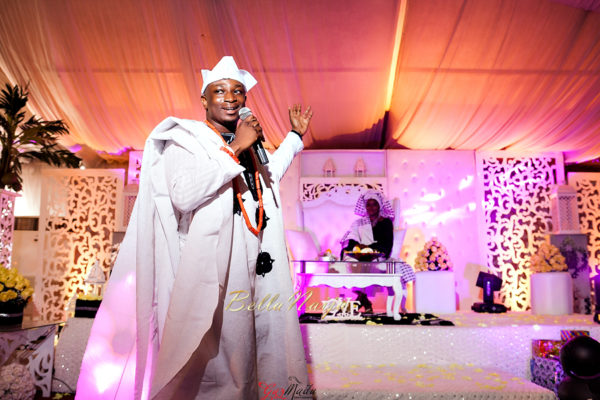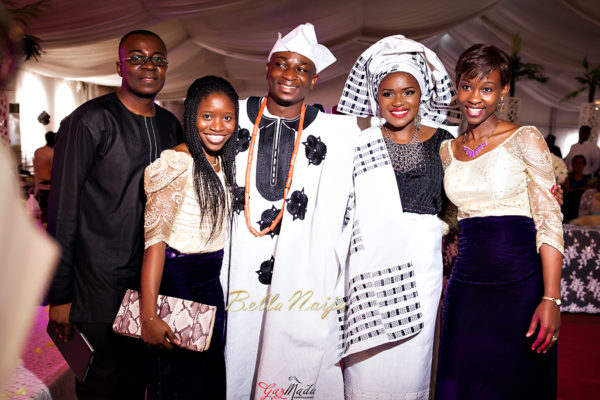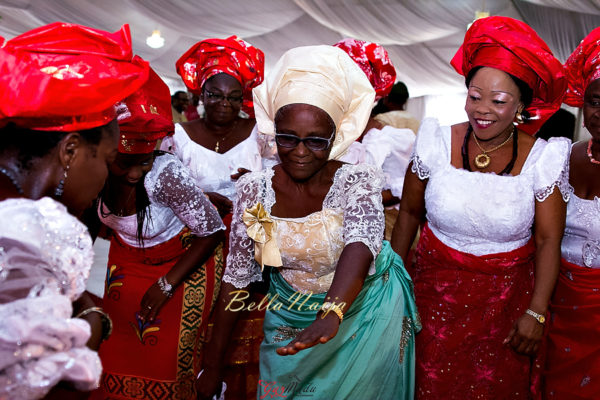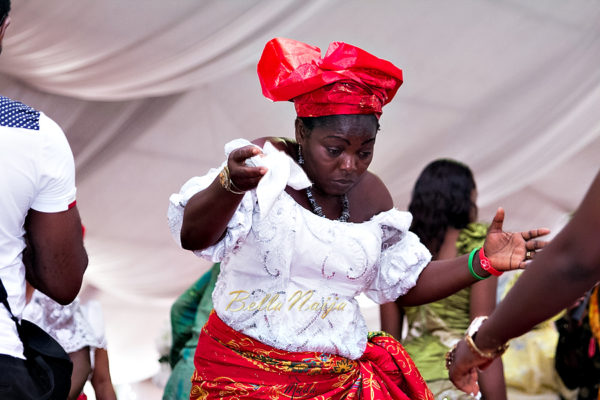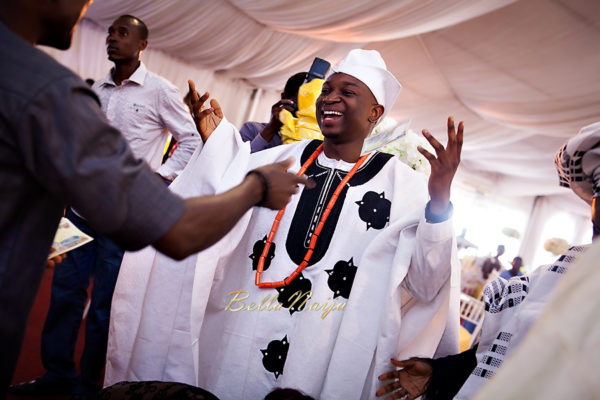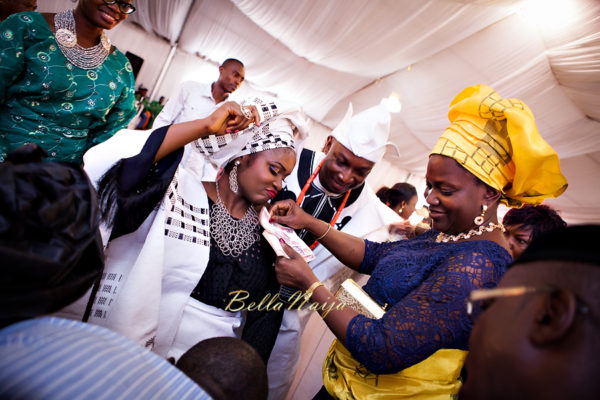 White Wedding
"I had never wanted a white dress so when I saw this dress that looked beautiful on the rack and wasn't white, I tried it on and that was it."

Traditional and Pre-Wedding Photos: Gazmadu Photography | instagram.com/gazmadu
Wedding Dates & Venues
Traditional: 5th April 2014 | Yard 158 Arena Ikeja Lagos
White: 12th April 2014 | Pelican Bay, Bell Channel Bay Bahamas
Wedding Attire
Groom's Suit: Salvatore Ferragamo
Traditional Makeup: Dave Sucre
White Makeup: Beautiful Faces
Wedding Planners
Traditional: Bride and groom | White: Marva Munroe
Trad Wedding Cake: Cakes and Candy Confectioneries, Toyin Street, Ikeja
Trad Decor: Nwandos Signature